Self-service portals may be highly beneficial to your B2B business and the customers. B2B self-service portals allow your business to simplify procedures and empower your consumers by offering them the tools they may need to help themselves.
With the perfect eCommerce system, you can build a complete B2B self-service platform that walks your customers through the entire purchase process. This article will show you how to improve customer service by turning your B2B web store into a customer self-service portal without losing performance.
What is self-service B2B?
B2B self-service has many of the same features as B2C self-service. A self-serving business buyer, for example, may access content, consultation, scheduling, and purchasing on your website, much like a person who buys groceries online has a wide selection of items to select from them.
Self-service B2B commerce eliminates the revenue-draining inefficiencies earlier imposed by manual methods. Many B2B buyers demonstrate they'll buy a digital self-serve end-to-end model, and the vast majority are highly comfortable paying higher amounts online.
How Does eCommerce Work for Manufacturers?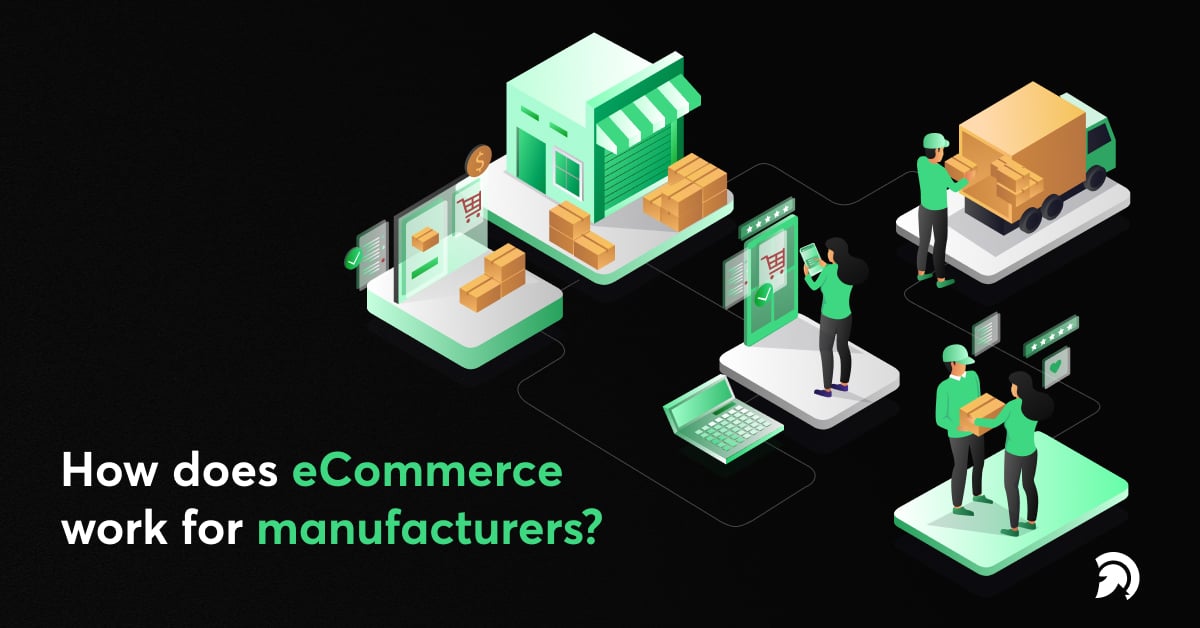 Online business concepts are similar to those of an offline/retail store. The entire eCommerce process may be split down into three key components or work operations on a larger scale:
Receiving Orders
The initial phase is when customers submit orders via an eCommerce platform (website or online portal), and the seller records them.
Processing Order Information
The second step includes processing and completing the order data, which will be ready to send.
Shipping
The delivery process is complete at the last stage, and all logistical components are crucial in ensuring timely delivery to the customer.
You'll make money if you get the basics right and run your eCommerce business correctly. Remember that a profitable online store relies on solid business strategy and implementation.
What Are The Significant Impacts of B2B in eCommerce?
B2B eCommerce has had significant impacts on the business world. The ability to conduct business transactions online has brought about many changes, including improved efficiency and productivity, increased sales and revenue, and better customer experiences. One of the most significant impacts of B2B eCommerce is the ability to streamline business processes. It has improved efficiency and productivity, as manual tasks have been automated, reducing the risk of human error and freeing up employees' time to focus on other tasks. Additionally, B2B eCommerce has increased business sales and revenue by providing an additional sales channel and expanding the customer base. 
Is has been particularly significant for small and medium-sized businesses, which can now compete with larger organizations on a more level playing field. Finally, B2B eCommerce has led to better customer experiences. With the ability to access information and place orders 24/7, customers can shop at their convenience. It has also led to greater transparency and improved communication between businesses and customers. Overall, the impacts of B2B eCommerce have been significant. Businesses adopting this technology have seen many benefits, including improved efficiency, increased sales and revenue, and better customer experiences.
It has proved true for numerous manufacturers that have wisely engaged in eCommerce:
As a result of digital commerce, 39% of manufacturers report increasing overall revenue.
According to over a third of manufacturers, eCommerce has enhanced the consumer experience.
eCommerce is shown to have enhanced the efficiency of 38% of businesses.
Why are Manufacturers Expanding Into eCommerce?
Manufacturers are expanding into eCommerce for several reasons. One of the primary drivers of this expansion is the changing preferences of B2B buyers. More and more buyers are looking to purchase products online, and manufacturers are responding to this trend by establishing their eCommerce portals or partnering with third-party eCommerce platforms. Additionally, eCommerce offers manufacturers a way to expand their customer base beyond traditional distribution channels. By establishing an online presence, manufacturers can reach customers in new markets and increase their sales revenue. eCommerce also offers manufacturers greater visibility into their customers' behavior and preferences, allowing them to tailor their offerings to meet specific customer needs. Additionally, eCommerce allows manufacturers to automate their sales processes, decreasing manual labor and the risk of errors, leading to improved efficiency and productivity. 
Manufacturers who launch or develop B2B eCommerce websites proactively stand to attract new clients, increase revenues, and gain a share in the market over competitors. There are plenty of opportunities to become exceptional digital world innovators in numerous sectors, and early adopters have the best chance of gaining the largest market share. Overall, manufacturers are expanding into eCommerce to meet the changing demands of B2B buyers, expand their customer base, gain greater visibility into customer behavior, improve efficiency and productivity, and provide better customer experiences.
Why Does a Manufacturer Need eCommerce?
Manufacturers who continue to serve customers solely by phone, fax, or email risk losing their loyalty, especially when their worlds and expectations grow increasingly digital.
Rather than relying on third parties to distribute their products, manufacturers may open an online store and sell directly to customers, ensuring that things are sent directly from the fabric to the end users. Leaders must pick an eCommerce platform, construct an online shop, list individual items and product catalogs, and develop a checkout experience — on-site solely or by phone, email, etc. — before launching eCommerce operations.
Today's B2B consumers want to control their online experience.
Therefore, you should include self-service options in addition to a transactional website. These consumers also expect to be allowed to rely on reliable information when dealing with your web business, whether it's inventory levels, product descriptions, order information, or customized discounts. They would also like to do so at any time and location.
What are Some Benefits of Having a B2B eCommerce Site?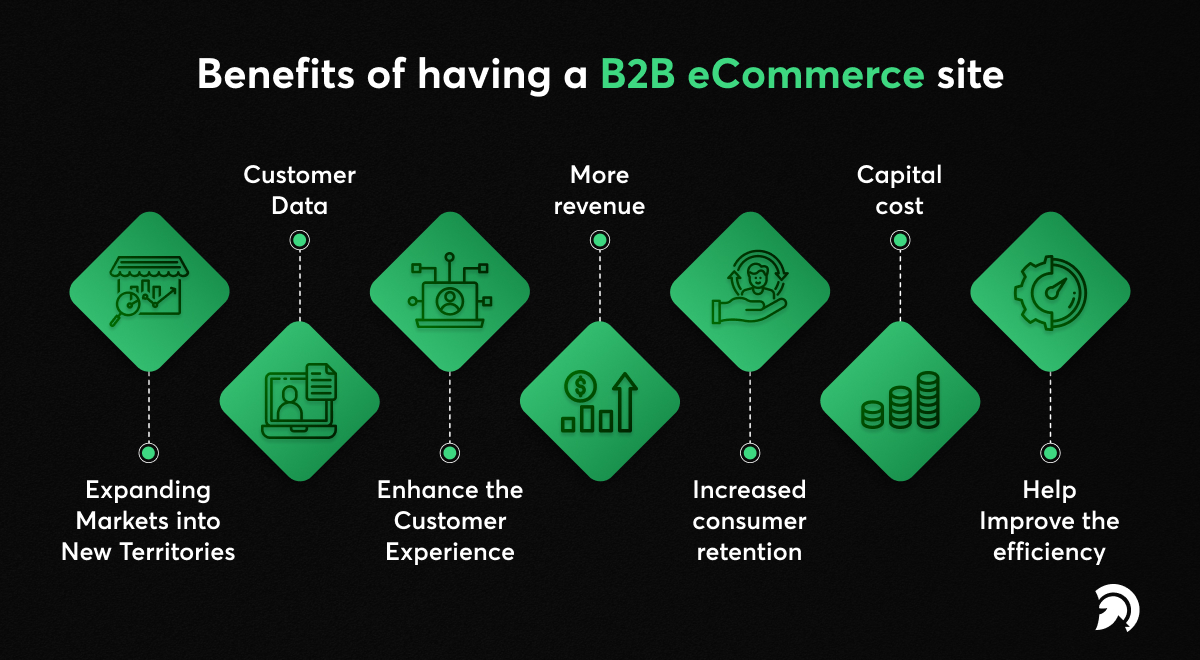 1. Expanding Markets into New Territories
Selling online enables you to reach a global audience and develop into new markets. Your self-service portal must support many languages and currencies and overseas orders.
2. Enhance the Customer Experience
By providing extensive product content, simple search, quick online purchase, and automated assistance, a B2B eCommerce website allows you to provide a superior client experience. Consider the best website which makes it simple for customers to identify and acquire specific products.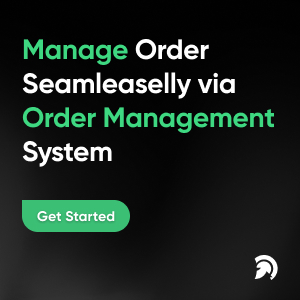 Making it easy for customers to order your items – and getting all of their queries answered – is the key to a successful B2B eCommerce website. Customers may check the progress of their purchases, make changes to them, initiate product returns, and get technical help, all from the comfort of their own homes. Existing customers may easily repurchase products with the push of a button on the top B2B websites.
3. Help Improve the efficiency
Moving to eCommerce may increase the efficiency of your front-end operations and the efficiency of your back-end processes. Your eCommerce solution should interact smoothly with your existing CRM, ERP, and other manufacturing and distribution platforms to automate many formerly manual activities.
4. More revenue
Satisfy customers who spend more money; self-service offers several cross-selling and upselling options. You have the chance to expand your business from a data-rich standpoint, which can frequently outsell a human sales representative because you provide a tailored experience.
5. Increased consumer retention
Giving your consumers what they want retains them close to you, so you'll increase retention and minimize churn while also satisfying new customers. Compared to organizations that don't provide it, self-service ecommerce trends report an 85 percent increase in retention year over year.
6. Capital cost
Customers receive whatever they want without dealing with a salesperson. You save money by not paying for a live agent call, which may cost anywhere from $6 to $12 per call compared to a 25-cent automated self-help option.
7. Customer Data
A treasure mine of first-party data that a manufacturer has rarely had before leads to numerous new consumer findings. It starts to break down silos so that all customer-facing processes are synchronized.
8. Improved Efficiency
B2B eCommerce sites automate order processing, inventory management, and billing tasks. It reduces manual labor, streamlines processes, and reduces errors, improving efficiency and productivity.
9. Improved Data Insights
B2B eCommerce sites provide manufacturers with valuable data insights, such as customer behavior and preferences, which can help inform business decisions and improve product offerings.
Overall, having a B2B eCommerce site can offer manufacturers significant benefits, including improved efficiency, increased sales and revenue, better customer experiences, reduced costs, and improved data insights.
What are The Features of a B2B eCommerce Platform?
Inventory Levels in Real-time
B2B eCommerce platforms offer advanced inventory management capabilities, such as real-time inventory tracking, automatic reorder points, and multi-warehouse support. It gives manufacturers greater visibility and control over their inventory, reducing stockouts and improving order fulfillment. So, we urge that you get a timely update so these real-time changes will assist you in providing better customer care.

Re-order or quick Order Functionality
B2B customers are usually quite specific about their wants, down to the item number or SKU. This feature allows the consumer to fill out a form with item numbers and quantities, rapidly adding products to their basket without searching and browsing for the same product many times. We observe how difficult it may be to place orders with various SKUs if they are not handled appropriately.
The checkout service is the key for all eCommerce sites, but it is more challenging for B2B businesses. We propose adding additional B2B eCommerce platform features like greater payment flexibility, guest checkout, address information retrieval, or repeat prior transactions. It can provide the comfort your customers want, and it will aid in the efficient development of your website.
Customers want to examine the quality of items utilizing sample products when dealing with organizations that provide bulk orders. This feature helps the website provide customers with sample items before placing large orders.
A unique pricing plan is crucial for just a B2B customer. Pricing can be important for various factors, including volume-based purchases, client groups, regional prices, and more, and it is essential for wholesale accounts.
Custom Pricing and Product Catalogs
A B2B eCommerce platform allows manufacturers to create custom pricing and product catalogs for customers or groups. It provides customers
personalized experiences and allows manufacturers to offer tiered pricing based on volume.
Advanced Payment and Credit Options
B2B eCommerce platforms offer advanced payment and credit options such as net payment terms, credit limits, and invoicing. It allows manufacturers to offer more flexible payment options and improves the customer experience.
Integration With back-end Systems
B2B eCommerce platforms can integrate with a manufacturer's back-end systems, such as ERP and CRM systems, allowing seamless data exchange and improving business processes.
Wrapping Up
By using a robust eCommerce B2B platform that can integrate with your essential services like ERP, promotional tools, CRM, etc., you can assure that your customers have access to consistent and real-time information that will encourage them to complete their purchases quickly. An eCommerce portal is a powerful tool for businesses to expand their reach and streamline eCommerce business operations. eCommerce web development is crucial as it involves designing and building an online platform that is secure, user-friendly, and optimized for sales.
At Evince Development, we have a team of specialists who can quickly create your eCommerce business that makes your B2B website better profit-driven and growth-oriented. Please get in touch with us.