The digital world is quite dynamic, and trends change from time to time. To stay up with the ever-increasing competition, you must adopt the latest WordPress Development trends as a business.
WordPress is an open-source platform that is also one of the most popular options for website development. Bloggers and companies use it to create informational blogs, highly customizable websites, and eCommerce websites. The main benefit of WordPress is that it has a minimal learning curve. However, hiring a WordPress developer is always a good idea. This post delves deeper into the top WordPress development trends for 2024.
From its inception in 2003 as a blogging platform, WordPress has come a long way, and it's now a powerful content management system utilized by 43.2% of all websites on the internet.
As 2024 approaches, a few key trends will continue to reshape the WordPress arena and linked fields such as theme development and eCommerce.
What are the Top WordPress Web Development Trends for 2024?
Here are a few of our top WordPress predictions for the new year, including new use case scenarios, features, and advancements to this well-known content management system.
1. Headless WordPress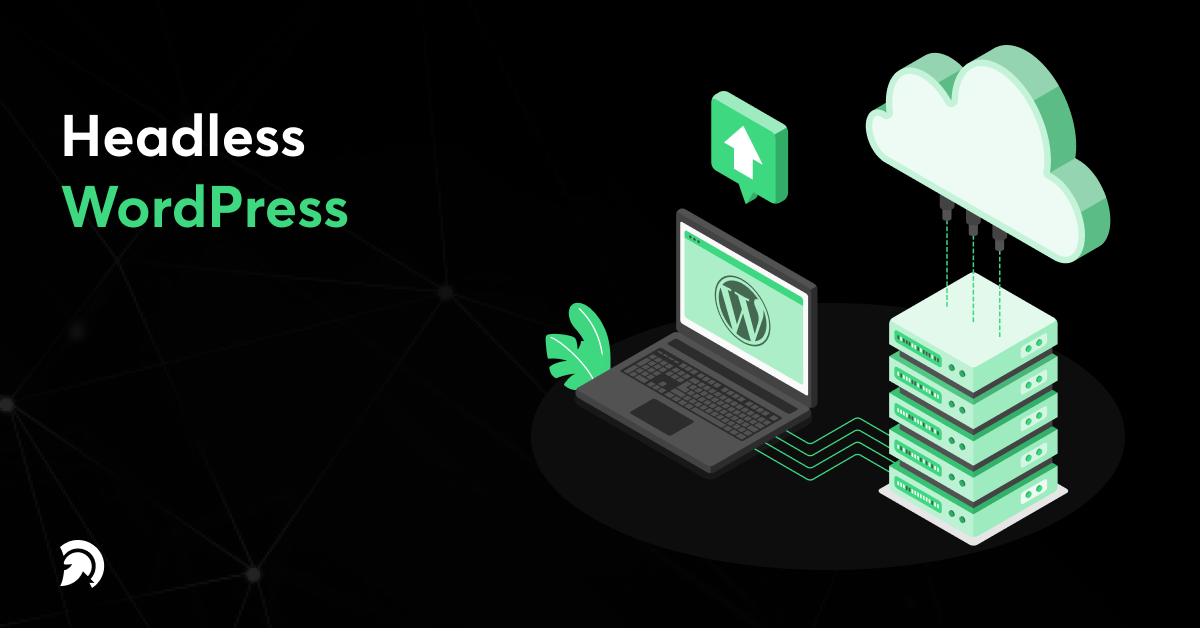 WordPress refers to a "monolithic" content management system. While it has a complex back end for content generation and management, it is still designed with front-end displays. WordPress links the front and back ends together by wrapping display functionality in plugins and themes.
However, you can easily decapitate the functionalities of WordPress's robust content management system, providing you with an efficient and light headless CMS. You may extend the content management you've built in WordPress beyond your theme by utilizing WordPress' REST API.
In this situation, you would be able to access all of the platform's back-end features, but the system would become reactive. Content will wait to be fetched and then react appropriately. It is in sharp contrast to WordPress's existing, proactive approach of pushing or delivering content to primarily browser-based sites.
Headless WordPress Benefits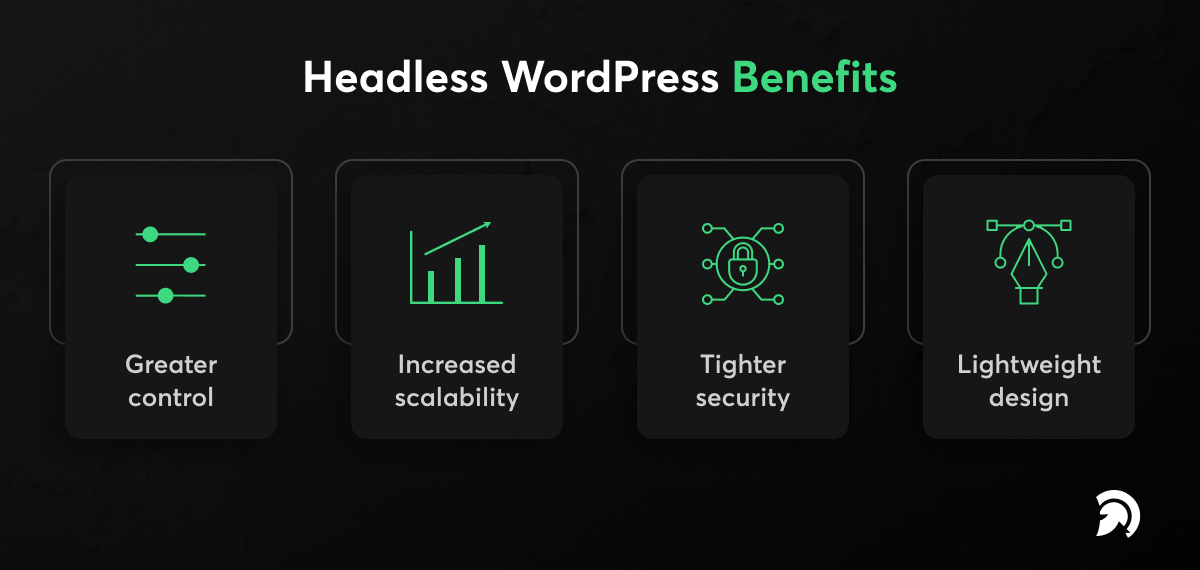 We've already covered a couple of the advantages of using a headless WordPress framework for content management. However, there are other numerous advantages:
Greater control: Greater control. From a development viewpoint, uncoupling WordPress gives you practically limitless control. Front-end developers may employ dynamic JavaScript to offer an experience that isn't limited to the template.
Increased scalability: When working with a headless system, you can rapidly scale it up. Your content may continue to grow, and since you're now an API-first store, you'll be able to respond to new user requests quickly.
Tighter security: Decoupled and headless techniques lessen the risk of your content being compromised. Your content is less vulnerable to third-party application failures since it is separated from your front-end delivery.
Lightweight design: When you lose your head, you lose a lot of weight. Your content delivery may be responsive, elegant, and quick now that your system consists of a content database and API requests.
When you examine the numerous advantages of decoupling the WordPress structure, it may be what you want. It is true, especially if you want your content to be available on all devices and comfortable working outside the conventional CMS package.
2. Chatbot Integration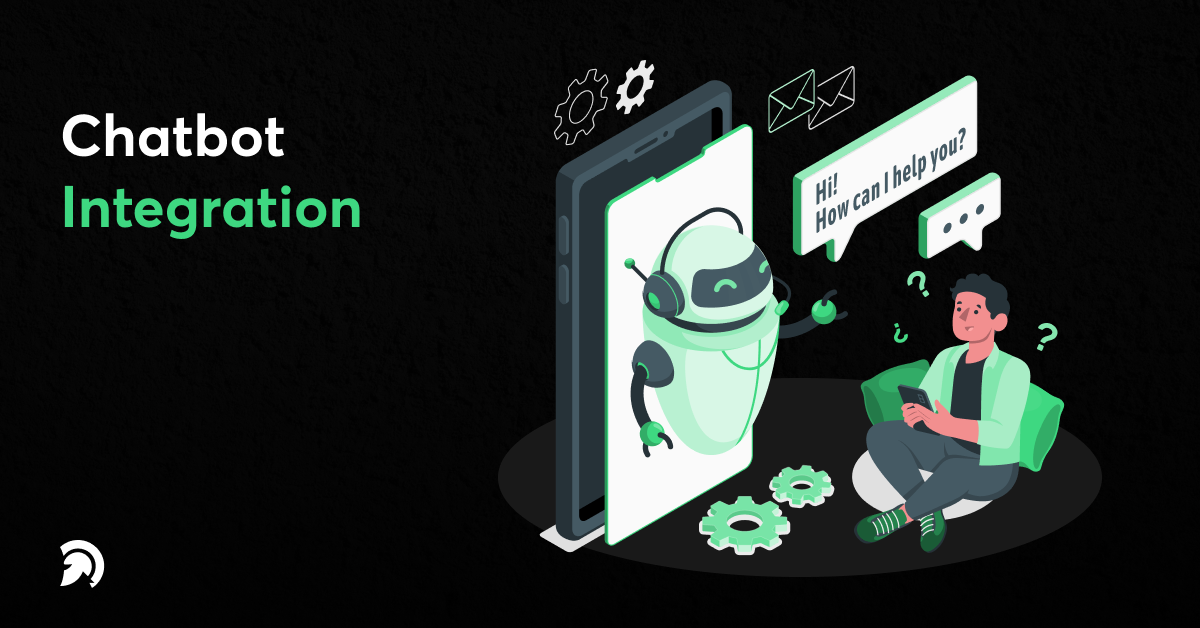 Chatbots are great tools for answering visitors' questions, keeping track of their preferences, upselling products and services, and simply providing them with the information they require. Thanks to a few companies delivering excellent customer service through chatbots, people gradually seek a similar experience on whatever other website they visit. You should know this trend and have a chatbot built for your WordPress site as a business owner. You should know this trend and have a chatbot built for your WordPress site as a business owner.
Eight Ways Chatbots Enhance Customer Service 
You can minimize wait times entirely with chatbots. Your customers may get solutions to their most important issues right away, and it is beneficial for potential consumers who want further assistance with purchasing.
Your human customer care staff may have restricted hours if you own a small firm. On the other hand, Chatbots may assist your consumers 24 hours a day, and Chatbots aren't allowed to take vacations or take lunch breaks. 
Chatbots are a cost-effective option for hiring a new customer care representative. Chatbot software costs $50 per month on average to run, and you can't afford to pay a human to give equivalent service at that amount.
Chatbot software isn't intended to take the place of human customer service. Instead, the software should serve as an extension of the customer service department.
On any website, chatbots may customize the client experience. When consumers interact with a chatbot on the website, they might get a one-of-a-kind experience tailored to their individual needs. 
Chatbots aren't affected by adverse weather. When clients ask the same questions repeatedly, they are never upset. As a result, every conversation with a chatbot may be uniform in friendliness and professionalism.
Chatbots may be used to collect information about your consumers. Conversations with a chatbot can also disclose your consumers' queries or concerns about your service. You can then utilize this data to improve your product and how you engage with consumers in future conversations.
You may extend your resources by using chatbot technology to reach out to many users simultaneously reach out to many users. A chatbot software may be scalable to handle many chats at once.
WordPress website development allows you to create a chatbot for the website with only a few simple steps. You should define your goals with chatbots and adjust them to your specific needs. Furthermore, if you have a modest budget, you may hire a WordPress development company to create custom WordPress development and provide a super-specialty chatbot to your visitors.
3. WooCommerce Growth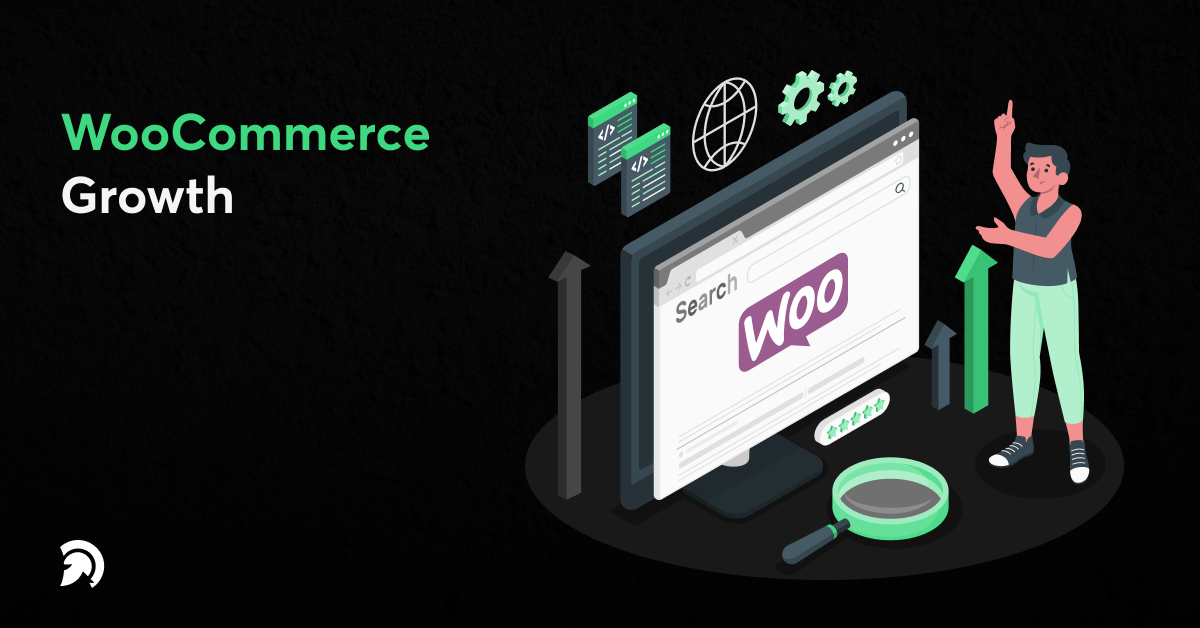 When it relates to ecommerce WordPress plugins, WooCommerce has the maximum share of the market. WooCommerce has been used by 93.7 percent of WordPress-based web stores. A WordPress website developer solely utilizes WordPress for websites with online stores and usually prefers WooCommerce over alternative plugins.
WooCommerce is a freemium WordPress plugin that integrates easily with your website. It's adaptable and gives business owners and developers a wide range of possibilities. It also has a lot of extensions and is often updated. WooCommerce is at the basis of many of the ecommerce technologies that will emerge in 2024.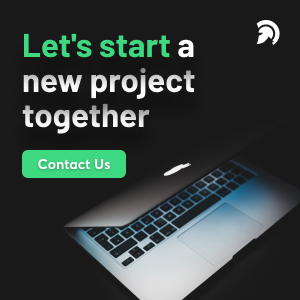 The combination of a WordPress-powered site and WooCommerce creates a powerful team. As WooCommerce is a platform that isn't going away, it's beneficial to both store builders and merchants. With support for increasingly large stores, it grows and improves with time. With support for increasingly large stores, it continues to grow and improve with time.
Users who use WordPress and WooCommerce have access to advanced plugins and extensions that allow them to grow their sites beyond their wildest imagination. We regularly focus on introducing new products, interfaces, and services for our rising customer base. Although many of our extensions are available for purchase in our extension marketplace, we are also working hard to form partnerships that will allow us to offer free extensions.
These will be the areas where you should focus on improving your store's shopping experience:
Clean layout:

Make use of white space.

Maintain fonts and colors minimally.

Ensure each piece has a specific function.

Responsive design:

 

Verify that your site can adjust to various screen sizes without missing key elements.

Easy-to-use navigation:

 

Use direct and clear CTAs to guide visitors fun and helpfully.

Fast loading media:

 

Consumers are eager, and according to 

Unbounce

, nearly 70% of them think page speed is a deciding factor in whether or not they would buy.

No rich content:

If you have a graphic- & media-heavy page that loads rapidly on a pc but takes a long time on a phone, you should design a mobile-specific version that loads quickly and is easily digestible.

An intuitive checkout process:

Enable guest checkout.

Mark needed fields.

Provide specific error warnings.

Offer multiple payment options by splitting the procedure into shorter pages that don't require scrolling.
The WooCommerce trends for 2024 are centered on creating the best customer service. Improved product pages, better customer service, excellent SEO & mobile optimization, and personalized customer experiences are all part of this.
4. Performance Improvements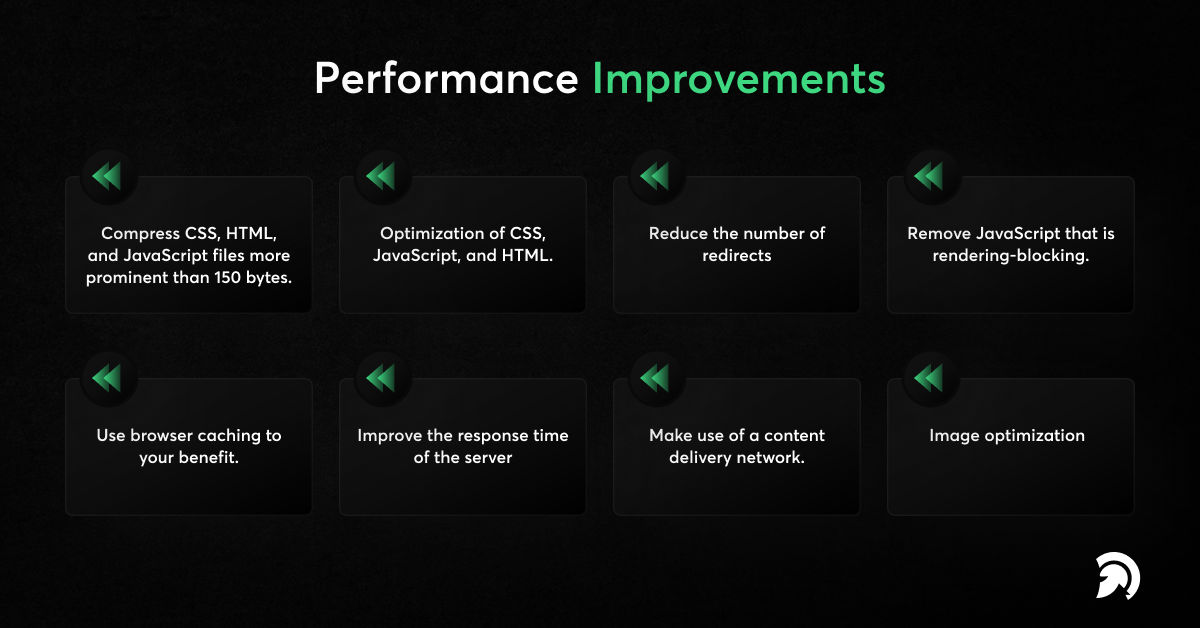 WordPress focuses on improving performance in a coordinated manner. The focus is on obtaining the most "significant" gains on the WordPress core and thinking about methods to assist plugins and themes developers in creating software that does not slow down websites.
Contributors from Google and Yoast are among the project's participants. While it's only the beginning, based on the current developments, WordPress may be able to start building achievement on success reasonably soon.
Drupal, Wix, and Duda have surpassed WordPress in terms of performance. The new performance team could assist WordPress in gaining the top rank.
Want to increase the performance of the website? Upgrading to a high-performance hosting service would be pretty beneficial. A faster website is essential since most visitors want a website to load in under 2 seconds, or they would quit it. Every second that a website waits to load reduces conversions by 12%—both site visitors & Google consider site speed load times reasonable.
Google's Core Web Vitals are considered into mobile and desktop search results as of June 2021, with site speed being front and center, primarily in rankings. Understanding how your site loads, which ultimately defines the user's experience, will enhance your Google ranking and improve the chances of people finding and engaging with your site.
Do you want to check how your website compares to others? With the WP Engine Speed Tool, you can evaluate the speed of your WordPress site and get personalized suggestions on how to improve it. According to Moz, there are a few typical strategies to boost your site's speed:
Compress CSS, HTML, and JavaScript files more prominent than 150 bytes.

Optimization of CSS, JavaScript, and HTML.
Reduce the number of redirects
Remove JavaScript that is rendering-blocking.
Use browser caching to your benefit.
Improve the response time of the server
Make use of a content delivery network.
Image optimization
5. Accessibility Improvements
Ensuring that your website is accessible to and usable by as many users as possible, including those with disabilities, is website accessibility. Disabilities affect a vast number of people. In the United States, 61 million people have a disability, and one in every four adults falls under this category. And over one billion people worldwide have some disability.
When building a website, you may first consider the overall form, purpose, and design. When building a website, you may first consider the overall form, purpose, and design. You'll also want to understand how the website benefits your visitor in achieving their objective. These are excellent surface inquiries, but it's also critical to delve deeper. Consider so many types of visitors who could visit your website.
The Four Accessibility Principles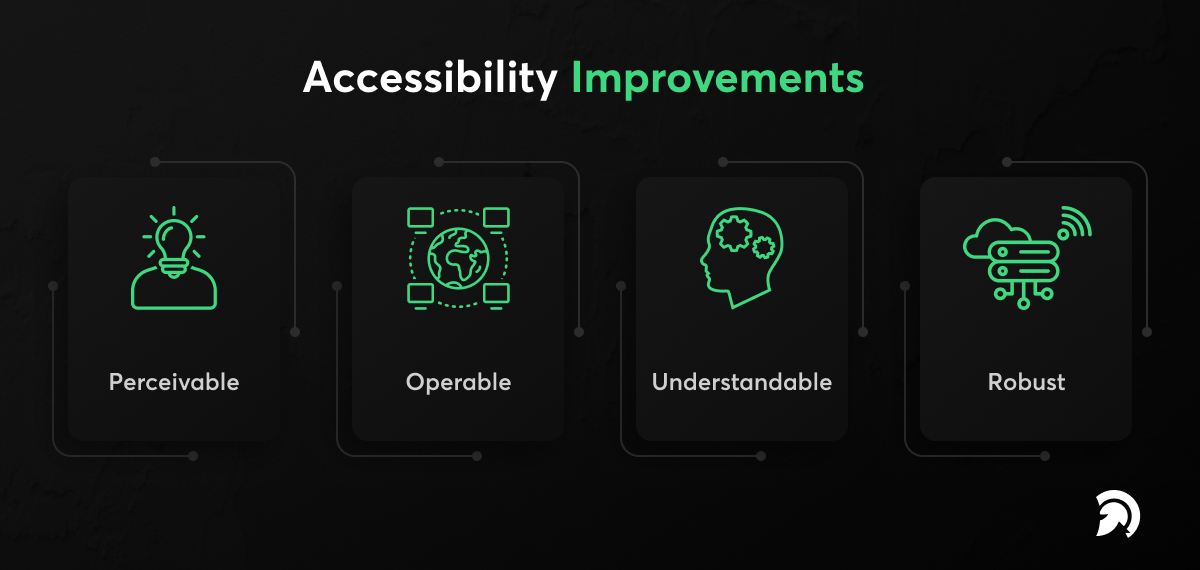 Perceivable: Data must be presented to understand visitors to the website. For example, when it is non-text (i.e., images), text options should describe what is represented in those images.
For example, when it is non-text (i.e., images), there should be text options that describe what is represented in those images.
Operable: Your website's user interface (UI) components should work with a keyboard, and your website's visitors must be able to browse it without using a mouse.
Understandable: Your website's text content should be readable. Your visitors should have a predictable browsing experience, or you should offer specific instructions about how to browse your site.
Robust: Your design should work on various desktops and mobile devices, and your content should be compatible with visitors' technology, regardless of their technology. Assistive technology such as modified keyboards, computer screens, and mouth sticks fall under this category.
How to Improve the Accessibility of The Website?
Check the accessibility of your website. The first step in increasing the accessibility of your website is to conduct an audit. Verify if your website complies with the WCAG 2.1 guidelines.
Select a Theme that is accessible. Ensure that all themes, including those for persons with disabilities, are accessible to all users.
Choose an accessibility plugin to audit but not to fix your site. There are several accessibility plugins available, but none of them give a simple resolution.
Make sure your website complies with the WCAG guidelines. To confirm that your website complies with accessibility requirements, use the WCAG checklist.
Checklist for the Accessibility
Avoid displaying flickering or flashing content.

Identifying a Document's Language and Its Components

Using Visual Characteristics as a Guide Rather than Relying on Them

Creating Forms That Are Accessible.

Design for Keyboard Accessibility

Ensure that navigating or modifying content is accessible.

Ensure that the tabs and reads are in the correct order.

Making It Easier to Navigate.

Web Applications Using ARIA

Verify Your Code Using Accessible Form Validation Methods and many more.
Are you looking for the right partner to implement WordPress development trends into reality?
WordPress is a well-known and widely used content management system to create reliable and scalable websites for organizations of all levels. WordPress development is an excellent option for both small and large businesses. As a result of evolving user demands, specific WordPress development trends have emerged. It would help stay up with these trends to increase the best customer experience and engagement.
Search for the best WordPress development services to help you, whether starting from scratch or looking for an update. EvinceDev is a top WordPress development company that provides customers with scalable and user-friendly websites. We use the latest technologies to create future-proof websites for startups and small, medium, and large organizations. Our WordPress expert can assist you in achieving great results without investing a lot of money.