If you're planning to start an ecommerce business, choosing the right ecommerce platform is perhaps the most crucial decision you'll make for your business. Nowadays, there are numerous ecommerce platforms available in the market, but selecting the best fit for your business is very important.
The majority of available ecommerce platforms provide all the necessary features. However, a minute difference can impact your business growth and thus, profit margins.
Many online marketplaces charge hidden costs to sync. your inventory with their platform or to drop ship the products. Sometimes, you may find the platform incapable of growing your business- less efficient for marketing or management.
These above-mentioned reasons emphasize why you should indulge in some detailed research before selecting the right ecommerce platform for your business.
Let's discuss some of the essential elements that should be considered while selecting an ideal ecommerce platform.
Self-owned Ecommerce Store or Marketplace – What's best for you?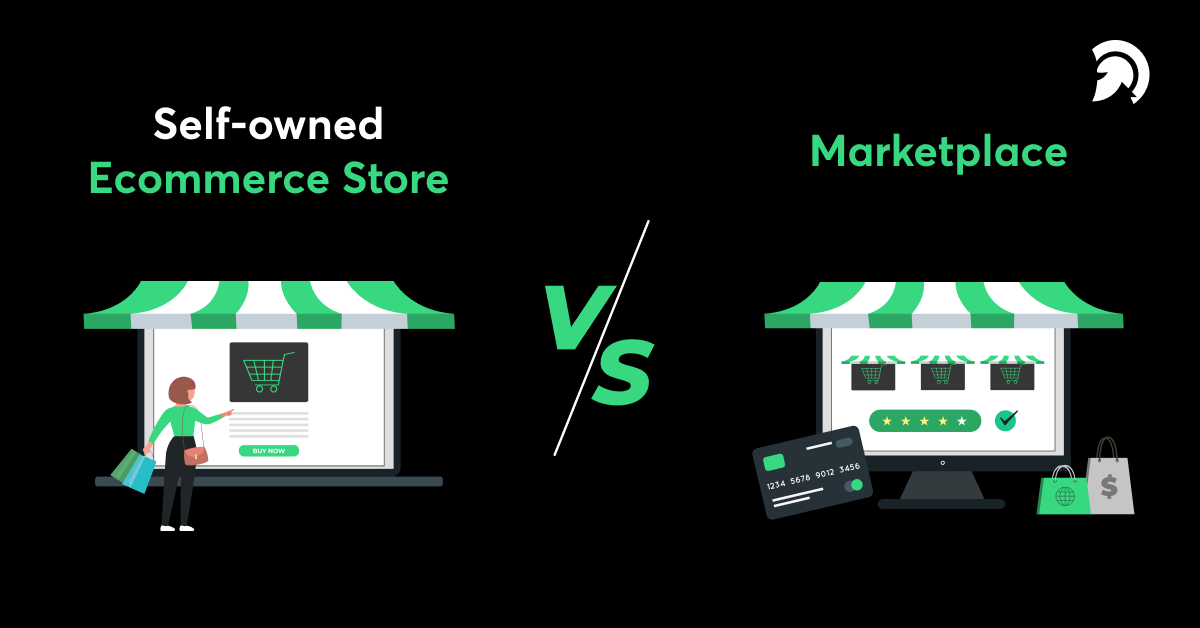 There are two options to take your online business off-grounds:
Self-owned ecommerce store

Building a customized online store is expensive and quite challenging to start. However, it gives you the liberty to grow with a personalized customer experience & full control of your store.

Join Marketplace

Joining a marketplace is an easy option to start an online business as all it requires is a product, description, and photos. A marketplace like Amazon or eBay is already well-structured and has a huge customer base.
The marketplace is great for start-ups as they can immediately reap the benefits of a huge audience. However, it has limitations for long-term growth and most importantly, control.
For instance – If you're starting a physical store as a kiosk inside a mall, you'll have restrictions. The mall will provide you a spot for the kiosk, and you'll have to manage the kiosk according to the mall's guidelines.
The benefit of opening a kiosk at the mall is you will get good traffic due to the mall's brand name and marketing. But to operate a kiosk, you'll have to pay a 'percentage rate' or pay some monthly charge to the mall because they brought the foot traffic to your store.
On the other hand, when you plan to buy or rent an individual store, firstly, there is no restriction on the size and customization you want to make in your store. Additionally, you'll only have to pay a standard percentage as rent for the store.
However, the footfall in the initial days would remain less. You will have to work hard to market your business and drive traffic to your store.
Similarly, ecommerce marketplaces like eBay, Amazon, or Etsy are good options to gain traffic in the short-term. However, you have to pay convenience fees for that. Moreover, the marketplace doesn't share the customers' email addresses with you because they believe that customers are theirs and not yours.
Never having your customer's email address means you will never be able to make a relationship with them. This limits your brand exposure, and thus limits growth and sustainability.
On the other hand, if you have a self-owned store, it gives you the liberty to establish communication directly with your customers via various mediums. Also, you are free to put in your designs and ideas to the store in order to make it look appealing.
Building a Self-owned Ecommerce Store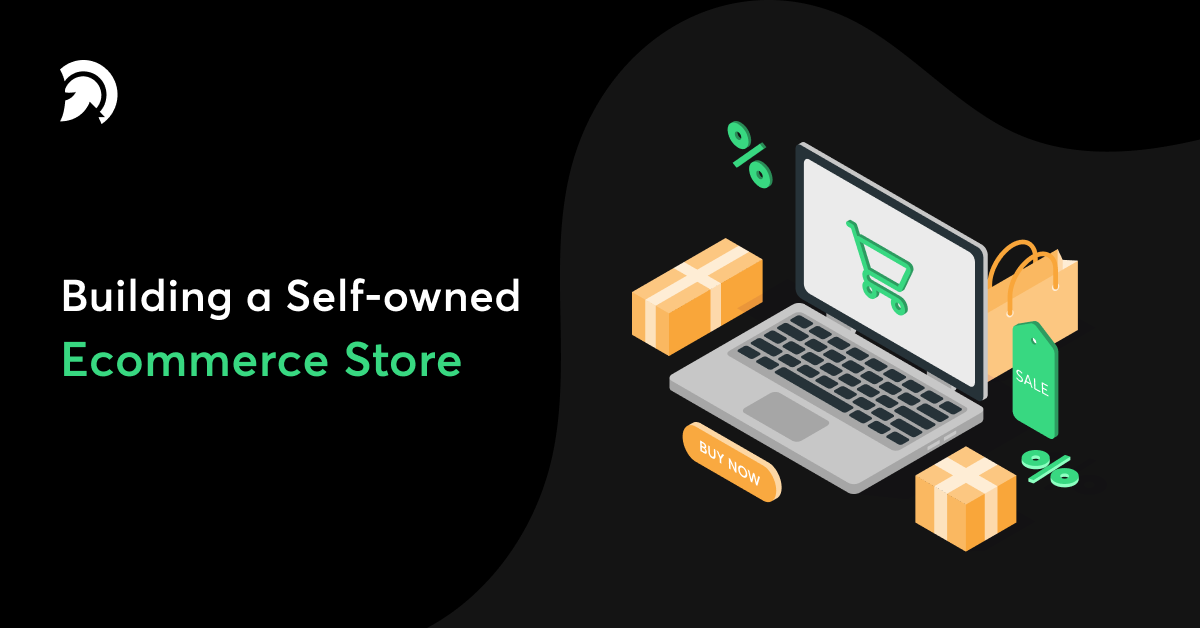 Let's look at the picture with another situation. Imagine if you rent a house in a colony with all the amenities located nearby. But suddenly, the house owner asks you to leave. You won't be having any option except to leave the house since he is the house owner.
This relates to ecommerce marketplaces. When you're operating your business on marketplaces, they reserve the right to remove/restrict you any time or charge an extra percentage from your sales. It is an important consideration to keep in mind when you choose a marketplace for business.
A self-store owner will have more control over the business and direct access to customers. With a customized design store, a business owner gets the opportunity to create a personal and branded shopping experience for the customers.
The roadmap to business growth is to have more control over your business and minimize the involved middlemen. Control on your platform will give you access to your entire customer's information, which is essential for building a long-term relationship and hence, marketing.
Hosted or Self-Hosted Ecommerce Platform
Having decided to build your own ecommerce store, there are two ways to move forward in the direction:
Self-Hosted Ecommerce Platforms

In a self-hosted ecommerce platform, reliable hosting is required to build and operate the ecommerce store. In this case, you are responsible for your website security. You have to take care of all the compliance by yourself. In self-hosted ecommerce platforms, you can control and manage almost all the aspects of your ecommerce store.

Hosted Ecommerce Platforms

Hosted ecommerce platforms make your life easier by taking care of security vulnerabilities, compliances, backups, website crashes, etc. Ecommerce platforms like Shopify or BigCommerce manage all the technical aspects of maintaining secure and easy to manage stores.

This provides you the liberty to dedicate your focus to your business and customers but with limited control over the store in comparison to self-hosted ecommerce platforms.
Best Self-Hosted Ecommerce Platforms
Magento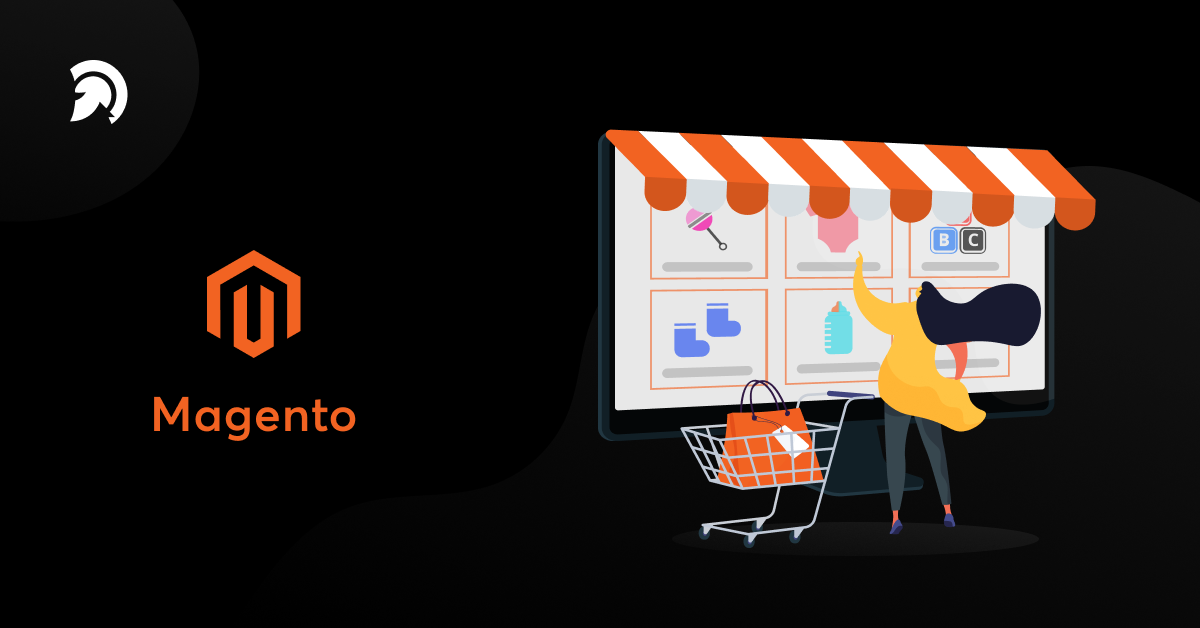 Adobe-owned Magento is a widely used ecommerce platform. The basic Magento edition is free, but they do have a paid edition as well. Though the free edition (Magento Open Source) is feature-rich and is business-starter friendly, it does not include a hosting service. Offering high customizations, it requires Magento ecommerce professionals to build user-focussed ecommerce stores.
Magento is suitable for medium to large-scale businesses. Its in-depth feature list provides a wide range of customization for the store.
The Magento Commerce Cloud claims to have designed a highly secure environment for businesses and customers for safe transactions.
Pros
Big development community and support for developers
Wide choices of Magento extensions
Support a big range of customizations
Cons
Technical expertise is a must for implementation and maintenance.
WooCommerce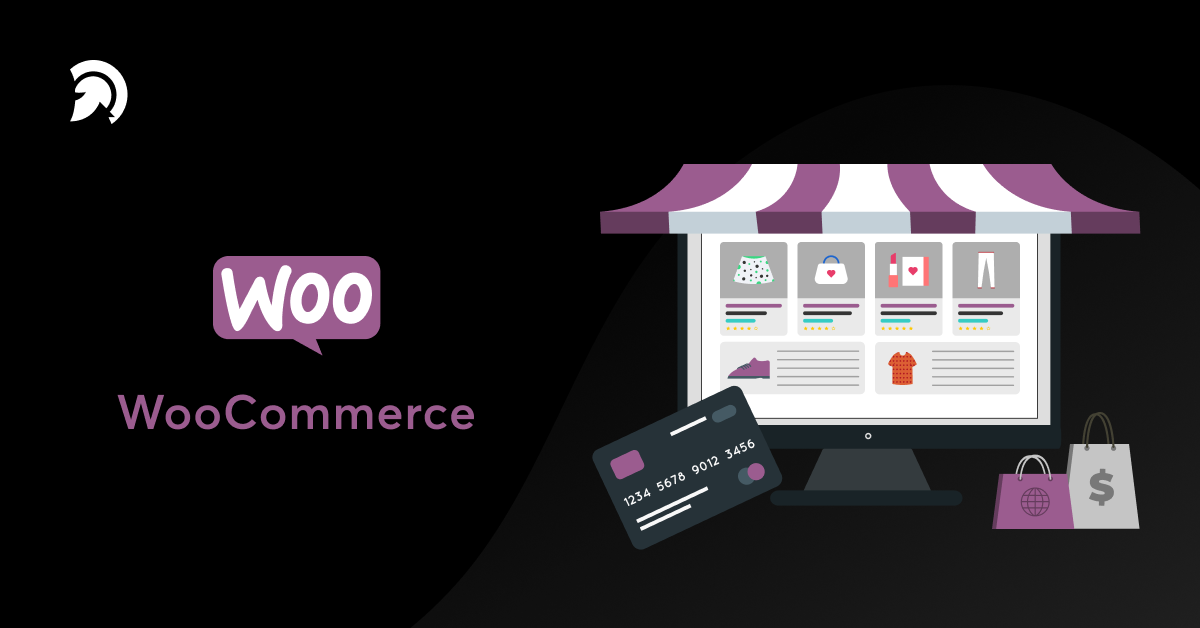 WooCommerce is an open-source ecommerce plugin for WordPress. It enables you to build and operate ecommerce stores on WordPress, which means you can reap the marketing benefits offered by WordPress.
WooCommerce itself is free but to start your build your store you need to have reliable hosting to host your store.WooCommerce is written with security in mind with audits from trusted WP contributors.
Pros
Works with WordPress (world's most widely used CMS)

Wide variety of in-store themes
Huge customization possibilities
Easy to manage
Marketing friendly
Cons
Would require the WordPress Development Expert
Best Hosted Ecommerce Platforms
Shopify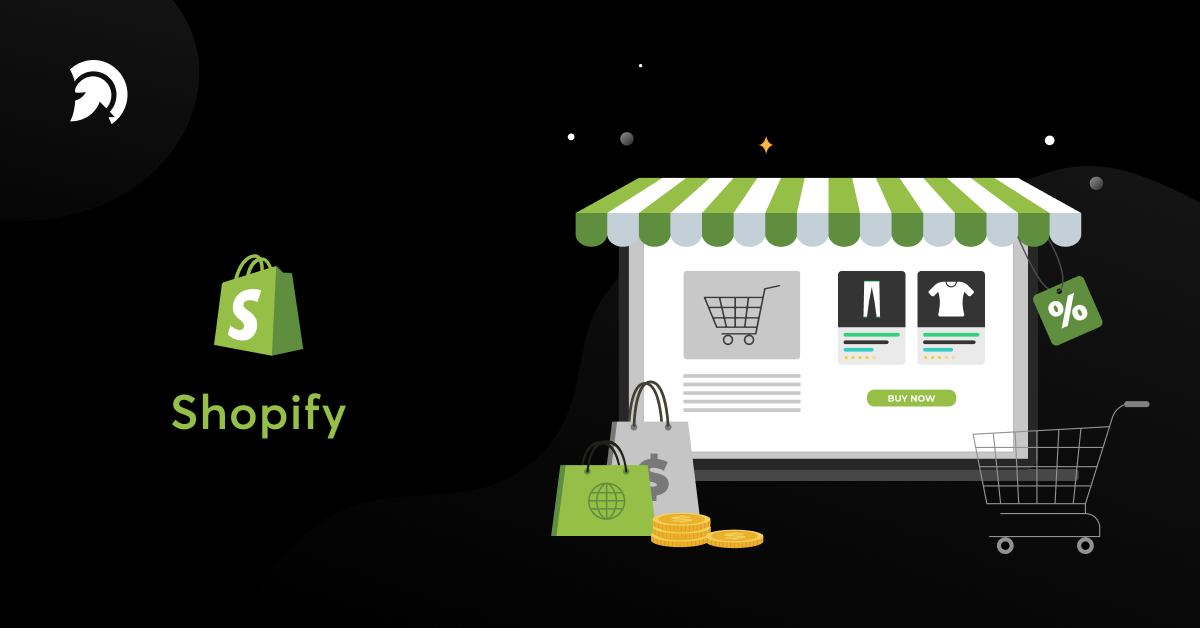 SHOPIFY is the most commonly used platform by ecommerce start-ups. There are over 1 million ecommerce stores powered by Shopify. It is the third most popular ecommerce platform with a market share of 20%. Shopify offers all the necessary features required to build and operate an ecommerce business smoothly.
One of the most important reasons for Shopify stores' success is its features & solutions that help businesses get started very quickly with minimal effort. Additionally, the wide choices of third-party plugins allow customers to add additional features as well.
Shopify claims to offer the best security to customers and business owners. The platform is Level 1 PCI DSS compliant. Shopify strives to host your store securely, validate security compliance, and offer risk management.
The basic plan for Shopify starts with $29 which offers all the essential features to start the online store. Then the next plan is the Shopify plan which costs $79 per month. It offers all the essential features along with professional reports of your store. In this plan, 5 members have access to admin and Shopify POS.
The ultimate plan is Advanced Shopify, which is designed to boost sales with premium features. In this plan, 15 members have access to the admin and Shopify POS. This plan costs $299 per month.
Pros
Highly starter-friendly
It's highly scalable, has rich features, and lots of happy customers.
Easy to build, manage and operate.
Marketing friendly
Cons
Store/theme dependent features
Not much control over the store
Checkout Not Customizable
Users without technical expertise may find customization difficult.
BigCommerce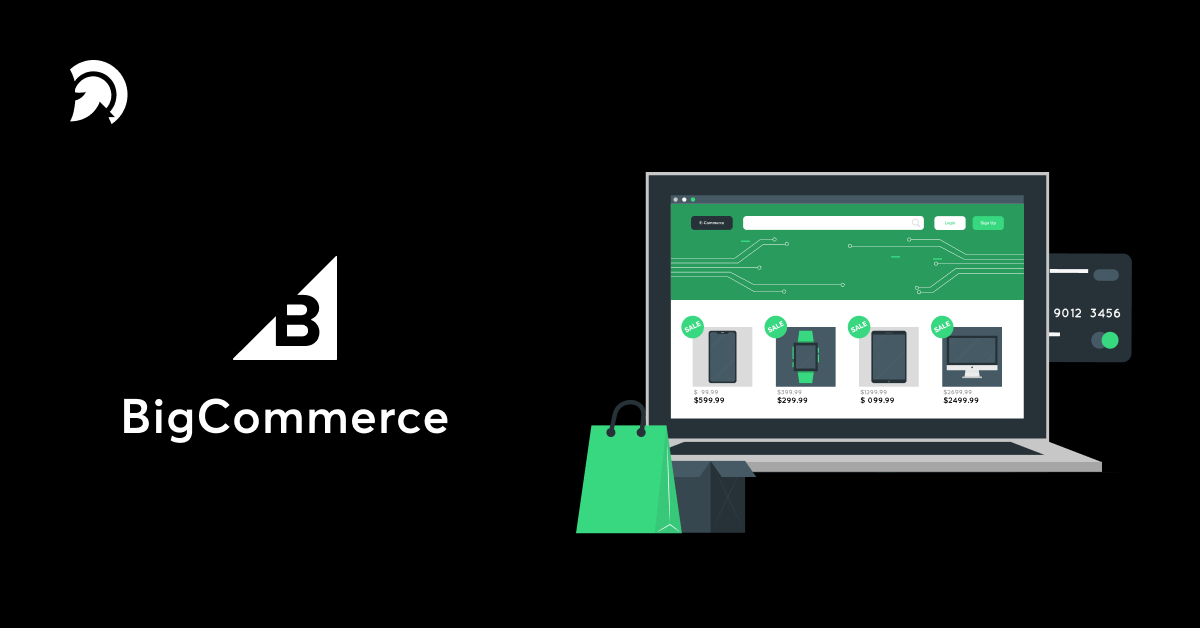 BigCommerce is one of the popular ecommerce platforms. It offers two editions – BigCommerce Essential and BigCommerce Enterprise. Over 60,000 online stores, including business stalwarts like Toyota and Martha Stewart, use BigCommerce.
BigCommerce is a cloud-based ecommerce that promises exceptional performance and a higher conversion rate to business owners. Some of the features that it lists are order fulfillment analytics, online payment support, newsletters, and coupon provisions.
More than 800 apps in the BigCommerce app store allow you to add numerous additional capabilities to your store, depending on your needs.
BigCommerce claims it to be highly secure as it offers multiple layers of high security for all the websites it hosts. BigCommerce offers SSL security, DDOS protection, 99.9% uptime, and blazing high-speed. It is also a level PCI-1 compliant platform. This allows businesses to worry less about security and concentrate on the performance of the store.
The standard plan for BigCommerce starts with a $29.95 monthly plan which offers basic functions to operate your online store. Another plan is BigCommerce Plus which costs $79.95 per month. It offers a plan with proven marketing tools to increase conversions.
The next is BigCommerce Pro, which costs $299.95 per month and offers a comprehensive set of features to help you scale-up your business.
Pros
Curated app store

Excellent A/B testing capabilities

Flexible and scalable

Excels with multi-channel selling
Cons
Weak inventory & promotion offerings

Limited support

High volume stores pay more.
Summing Up!
Finding the right ecommerce platform is a time-consuming process. However, investing time in it will be worthwhile when you see your business running smoothly, efficiently with scaling business growth.
Few takeaways to think before choosing the right platform remains:
– Go for a full-featured ecommerce platform
– Select a highly customizable platform
– Have more control
Evince Development offers reliable ecommerce development services for a wide range of ecommerce platforms. The stores are developed to power robust capabilities and dynamic features for an enhanced customer experience & scalable performance.