PHP has grown as a leading scripting language in recent years due to its high development potential. As a result, numerous clients are looking for both full-time and freelance PHP developers for their projects. 
While hiring a PHP developer, finding the perfect fit for your project is crucial. A skilled and experienced developer can make all the difference in the project's success. With many choices available, figuring out where to start can take some time.
Suppose you want to hire the best PHP developer for your upcoming project. In that case, EvinceDev is a reliable provider of custom PHP development that offers flexible resource options to meet clients' specific needs. Their professionals help clients find the perfect PHP developer for their project needs.
This guide provides a comprehensive approach to hiring the ideal PHP developer for your project. By following this guide, you can identify the most qualified candidates, assess their compatibility with your project, and ultimately hire a PHP developer for your needs.
Top Statistics And Facts
#PHP is a powerful programming language that has revolutionized web development. One of the most inspirational aspects of PHP is its vast ecosystem of libraries, frameworks, & tools that can be leveraged to build complex and sophisticated web applications quickly and efficiently.

— Uncle Cal (@CalEvans) March 26, 2023
Assessing Your Project Requirements
The primary step to hiring any PHP developer is understanding your project needs. It is where you start identifying your requirements and finding answers to questions like – is PHP the best option for your project? 
Do you need a core PHP coder or a developer familiar with open-source frameworks like WordPress or Drupal?
Then, write a precise project description when you've decided to hire PHP developers. Describe the project's objectives precisely and consider other essential factors such as scope, complexity, timeline, and budget.
The more information you can provide on the project, the better. A detailed description will enable PHP coders to determine and comprehend the project requirements quickly.
EvinceDev, a PHP web development company, has extensive experience handling many PHP projects, from small-scale applications to large enterprise solutions. 
Their professionals are well-equipped to handle any project, regardless of its complexity or scope. You can consider them for your next project and experience the exceptional quality,
Understanding Different Hiring Models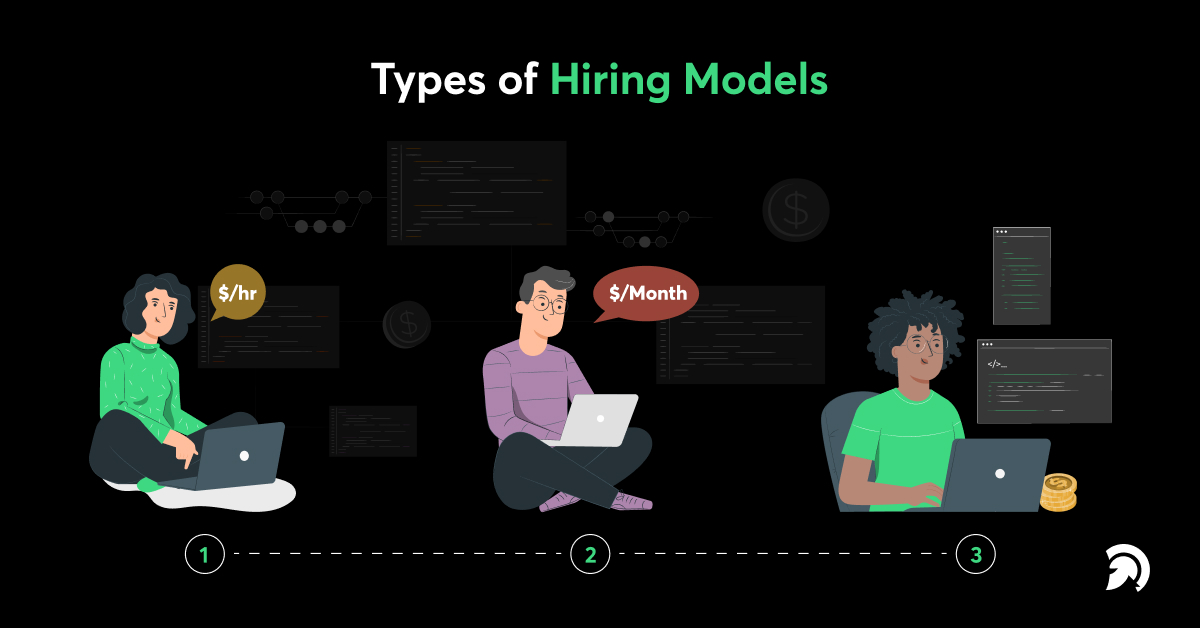 As a client, selecting a suitable hiring model is critical in hiring new developers. The hiring model chosen should meet specific criteria such as cost-effectiveness, business needs, skill sets, organization size, and long-term business goals. Three hiring models clients typically use are hourly, monthly, and fixed.
EvinceDev's resource options also offer scalability, allowing for a perfect fit for your project's needs. Whether you require additional resources or need to scale back, all the hiring models can accommodate your project's changing demands.
1. Hiring an Hourly PHP Developer
Hourly hiring models are ideal for organizations that require short-term or project-based work. Hourly rates are typically charged for the number of hours worked. It means that clients only pay hourly wages for the work done.
The client can stop the work whenever they want as soon as the project requirements have been met. Hourly hiring benefits organizations with specific projects or demands, as it can offer flexibility for new developers and ensure high-quality output within the specified time limit. 
Hourly hiring models also benefit clients who are still determining their long-term requirements. At EvinceDev, we offer skilled PHP developers on an hourly basis to work on specific tasks or provide ongoing support.
We understand the importance of transparency and control when outsourcing web application development. That's why we provide regular updates, detailed time logs, and effective communication channels to ensure you are always in the loop.  
By hiring an hourly PHP developer from EvinceDev, you can be worry-free you have the best value for your money.
2. Engaging a Monthly PHP Developer
Monthly hiring models are perfect for businesses needing long-term support and are necessary for tasks that require in-depth knowledge based on the client's objectives. 
Monthly-based hiring models create long-term partnerships between the client and their new developer, which boosts trust, reduces risk, and improves work output. 
Monthly hiring models provide stability which influences developer loyalty and productivity. Clients prefer monthly hiring models for ongoing workloads or projects because they can relax knowing they have permanent support.
That's where EvinceDev comes in. Its monthly resource option allows clients to have a skilled PHP developer working exclusively on their projects.
By choosing their dedicated resource option, you'll enjoy having a consistent developer available for ongoing development, maintenance, and support. It ensures that your project receives the attention it deserves and that any issues address promptly.
3. Opting for a Fixed-Cost Project
A fixed hiring model is ideal for clients with a fixed budget or a specific project. A predetermined fee is charged, and the services will be within budget. 
A fixed hiring model is ideal for organizations with a limited budget because it helps them manage their financial resources more effectively. The fixed fee is decided by the developer's skills, experience, and work hours required for the project. 
Clients who prefer fixed hiring models can have strict control over the work provided, which gives them more value within their budget.
At EvinceDev, fixed-cost projects offer a comprehensive solution with a predetermined budget and timeline, ensuring efficient and effective project execution. Their team excels in project scoping and requirement analysis, ensuring the successful delivery of your project.
Choosing the Right PHP Developer
Finding the right PHP developer can be a challenge. There are some crucial factors you should consider when choosing a PHP developer –
1. Experience
Whether you want to hire a full-time or freelance PHP developer, they must have years of experience in the field. Experience shows the success and reliability of your developer. 
Therefore, experts advise partnering with experienced professionals. They can handle projects with varying sizes and needs because they better understand tools and techniques.
2. Technical skills and knowledge 
We do not have to tell you the importance of technical skills and knowledge for a PHP developer. Your PHP developer should be technically sound if you want to create a website with goals and needs. 
You can test the skills or ask the relevant questions to your PHP developer while hiring. If the technical knowledge resonates with your project requirements, fix the deal.
3. Ask for references and previous projects
We live in a content-driven world. So, we always read customer reviews when we buy products or services online. It also applies when hiring a PHP developer. Request portfolios and references from the prospective PHP developer.  
Based on these considerations, you can choose a developer to meet your requirements and budget. Apart from these, EvinceDev also implements rigorous selection and screening procedures to ensure that only the best PHP developers choose for your project. By partnering with EvinceDev, you can rest assured that your PHP development project will handle by skilled and experienced PHP developers who will deliver exceptional results.
Collaboration and Support By EvinceDev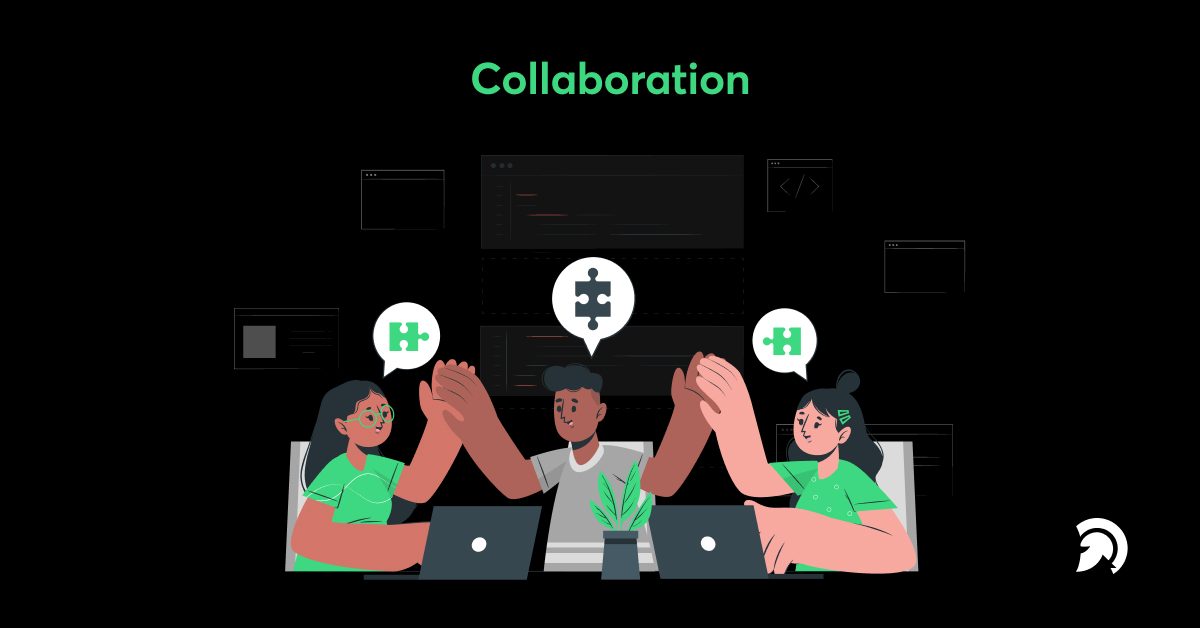 EvinceDev prioritizes collaboration and client support throughout every project engagement. We understand the value of project management and effective communication, so they utilize various channels and tools to ensure smooth client collaboration.
Our customer-centric approach depends on what they do. We commit to achieving client satisfaction. By working closely with the clients and providing exceptional support, they can deliver outstanding results that exceed expectations.
Experience Our Excellence, Then Decide
What our client says "Their team was great at identifying any potential problems, and they always had a solution ready. Evince Development worked flexibly, incorporating the client's needs, including ad hoc requests, throughout the development process. What's most impressive about the team was their willingness to go above and beyond the call of duty."
Conclusion
PHP is among the most well-known programming languages for web development. It powers millions of websites and applications, making it a must-have skill set for any business that wants to create a solid online presence.
Hiring PHP developers can be a daunting task. You can find the right PHP developer for your project by following the steps outlined in this guide. By providing free consultation, we aim to simplify the selection process and ensure you have all the necessary information to make an informed decision. It allows us to assess our compatibility with your project and showcase our technical expertise. 
To ensure your project's success, leverage the expertise of EvinceDev and select the ideal PHP developer. Our talented professionals have the knowledge and experience to deliver exceptional PHP web development services.