Patients have begun to use telehealth (telemedicine) technologies and other digital channels to receive healthcare services, while the COVID-19 pandemic has limited face-to-face involvement. The demand for healthcare technologies will rise in the future as digital healthcare expands. Patients expect healthcare providers to know them personally and give more personalized and meaningful experiences.
While teleconsulting does not replace the real presence of healthcare professionals, it does provide valuable information, which is urgently required. Telemedicine is the critical care approach that improves patient engagement today, with stay-at-home rules, social distancing, & lockdowns. Customized patient engagement develops patient confidence and promotes care continuity. As a result, patient engagement platforms will be vital in times of pandemic and beyond.
What is patient engagement?
Before digging into the basics of patient engagement software, it's necessary to define and contextualize what patient engagement is and why it's vital to healthcare professionals and organizations. Patient engagement is a generic term referring to a patient's engagement in healthcare services. Any patient and healthcare environment can be considered "patient engagement," covering inpatient treatment, emergency room visits, retail clinics, and outpatient settings such as doctors' offices, outpatient imaging centers, etc.
Healthcare providers value patient engagement as it has been proved to improve patient outcomes and lower healthcare spending. Getting a high level of patient engagement can help to prevent rehospitalizations and unnecessary treatments, speed up patient payments, improve adherence to treatment plans, and assist in early disease diagnosis, among other things.
Driving patient engagement in an inpatient or hospital setting often entails including patients in daily rounds. Even using technology to make education more consistent and follow up with patients after discharge, outpatient settings confront the unique challenge of engaging patients all over multiple entry points to the patient care. These are some of the entry points:
Scheduling

Registration

Check-in

Appointments

Post-visit feedback 

Billing 

Patient recalls

Patient education
Why is engagement critical in health and social care?
Patient engagement is becoming more widely recognized as an essential aspect of healthcare and a key component of providing safe, person-centered services. More engaged patients can make better intelligent decisions about their alternative treatments. Furthermore, it may better utilize resources if they are matched with patients' goals, which is crucial for the long-term viability of health systems worldwide.
People who use health services demand higher health care systems that are more responsive, open, and transparent. They need practitioners to assist them in the decision-making processes. However, individual patients' preferences for such engagement may differ significantly.
Multiple competing priorities exist for health care providers, which may contradict patient safety at times. Organizational, social, healthcare, and self-esteem priorities are only a few examples. Patients' safety and well-being, on the other hand, are vital motives, and they can make this a priority in the health care they get.
Primary care doctors best handle patients' overall health, conditions, healthcare needs, and personal needs and values. Patients who are better informed are more prone to feeling comfortable reporting positive and negative outcomes, and they are more likely to stick to agreed-upon care management plans. It improves the quality of care and promotes learning and improvement while lowering adverse effects.
What is a patient engagement platform?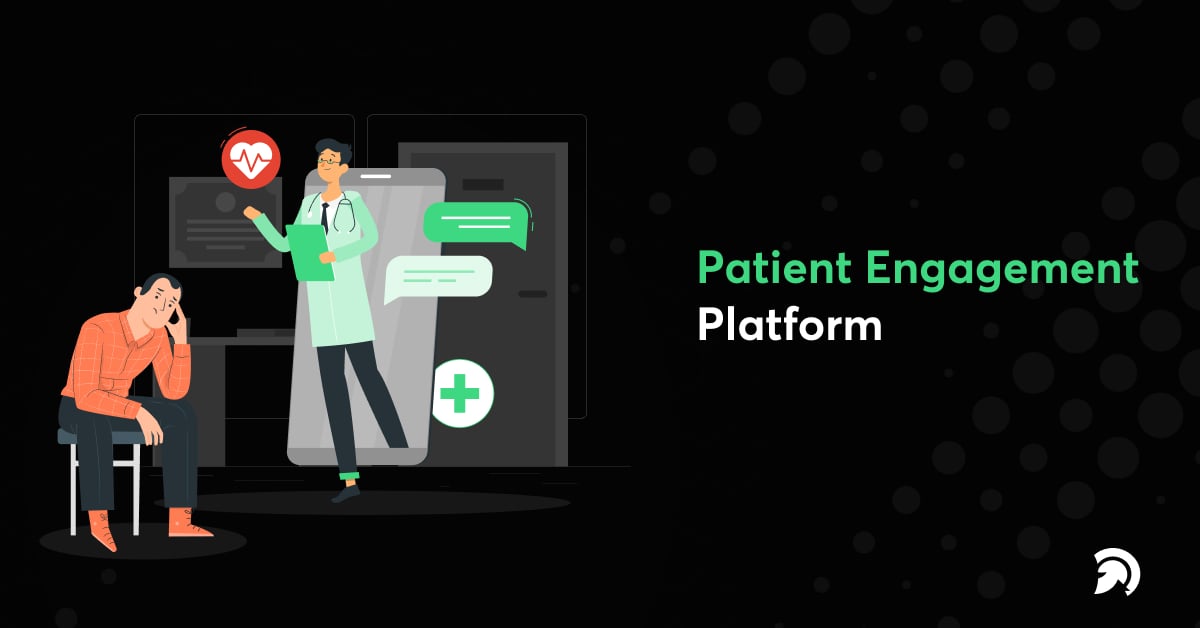 A Digital patient engagement platform is a solution that allows patients to communicate with their doctors via their smartphone, tablet, or pc. It connects clinicians, patients, and third-party patient engagement system companies, allowing individuals to participate in their treatment even when not in a hospital.
When correctly and effectively deployed, patient engagement platforms can aid with streamlined access to medical data, scheduling appointments, patient self-scheduling, and treatment plans.
Even though adoption has slowed, patient engagement systems and other associated solutions are likely to become permanent aspects of the healthcare setting. According to a 2021 market analysis, the global market for patient engagement technology is expected to reach $41.20 billion by 2027.
What are the must-have features of Patient Engagement Software?
When developing bespoke software, features are vital, and patient engagement software development is no exception. Choosing the appropriate features allows you to make your software more competitive and helps you save a considerable amount of money.
So, below are a few features that you must include in developing your patient engagement software.
1. Electronic patient intake forms for online and in-office use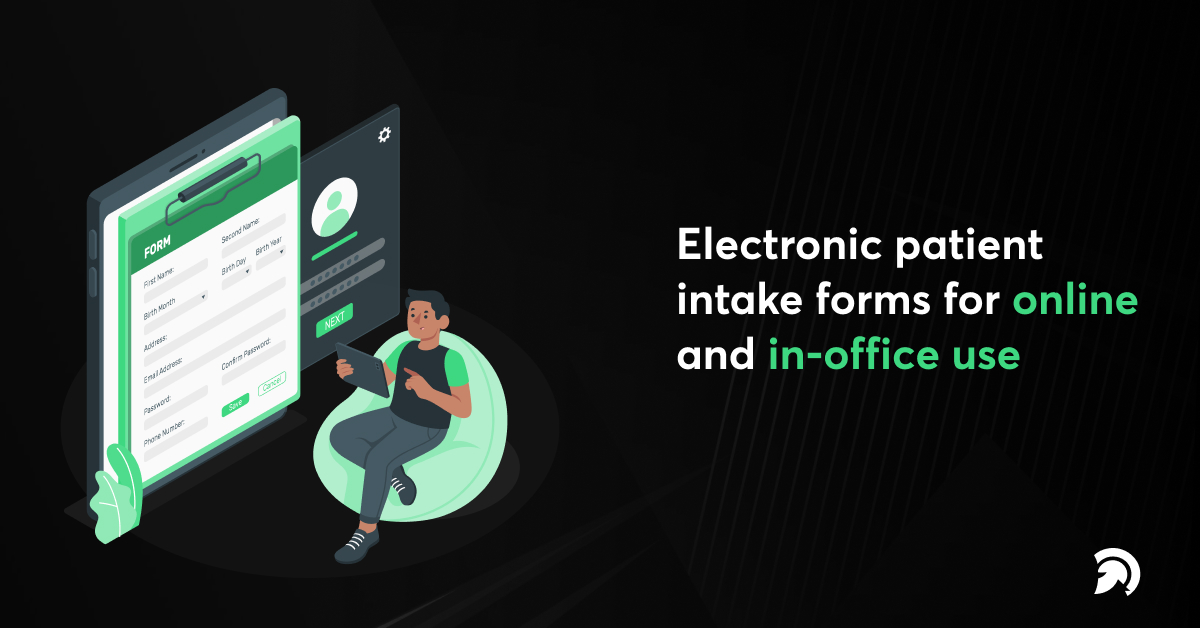 The option for patients to finish the registration process themselves is the number one feature that practices expect to see in a modern patient portal. A user-friendly patient portal allows new patients to register from the comfort of their own homes using a computer or other connected device. This technique also eliminates the typical in-office registration method of using paper and a clipboard. Patients can complete their registration requirements on a tablet or computer as soon as it arrives for their appointment. It allows administrative employees to concentrate on more important concerns.
2. Submission of a medical history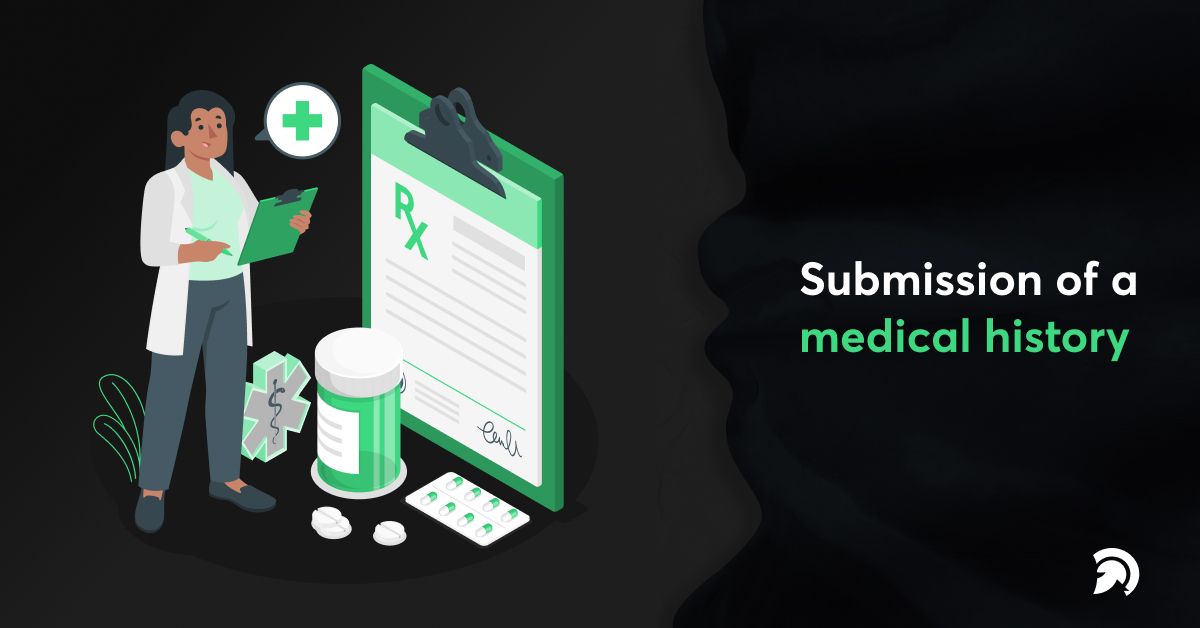 Patients are usually required to fill out a health history form when they visit the doctor. It's usually a sheet of paper attached to a clipboard. Modern offices may have switched to tablet pcs. There's no justification why a patient shouldn't enter their health history online before visiting the doctor because it needs to get into the computer system. It could allow the patient to spend more time with their clinician and less time in the waiting room.
3. Bill payment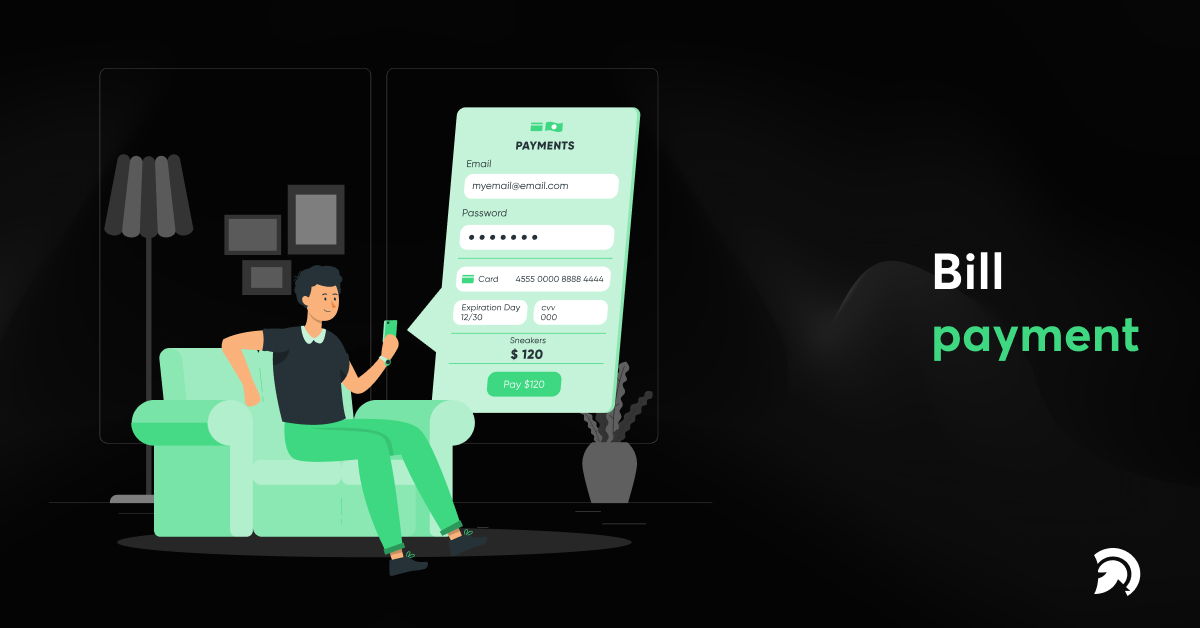 Many people are using their phones to make mobile payments these days. According to the Federal Reserve of the United States, 28% of all smartphone users have made a mobile payment in the last year. When personal computers are factored in, the percentage of homes that use online bill payments rises to almost 82%. Incorporating this feature onto a patient portal could enhance bill payment frequency.
4. Appointment reminders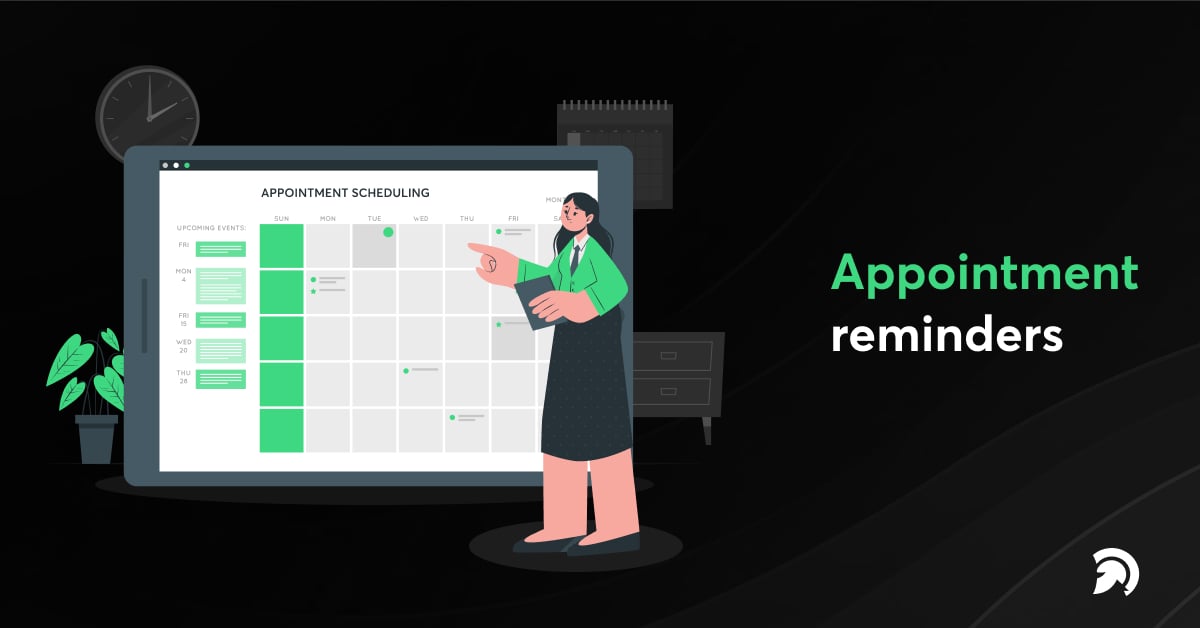 Engaging patients should begin before the patient even leaves the house. As missed appointments are expensive, it's critical. According to Healthcare Finance News, missed appointments cost the US healthcare system more than $150 billion every year. Reminders sent by phone, text, or email could help recoup some of the lost revenue while also promoting the treatment of preventable diseases.
5. Automated lab results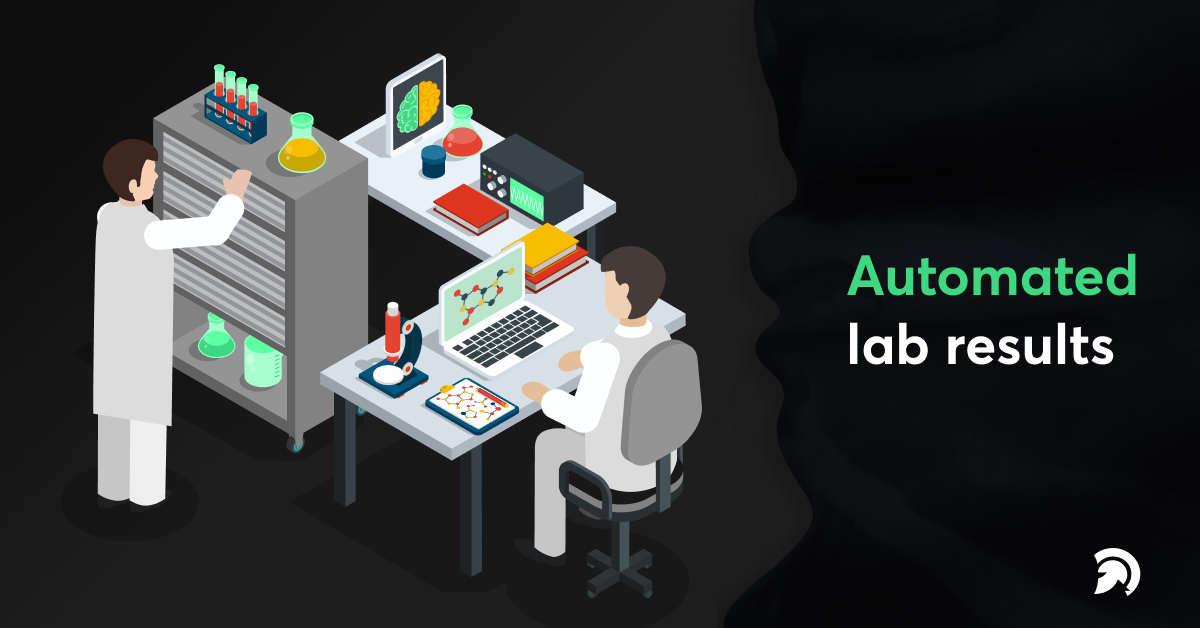 Patients awaiting lab results should not be forced to wait on their phones for a call. After all, lab results are a type of notification, similar to those that apps send out on cell phones. A user receives an inconspicuous notification when they have an unread message, and a patient portal can accomplish the same thing. When lab results are ready, they should be made available online.
6. Health record viewing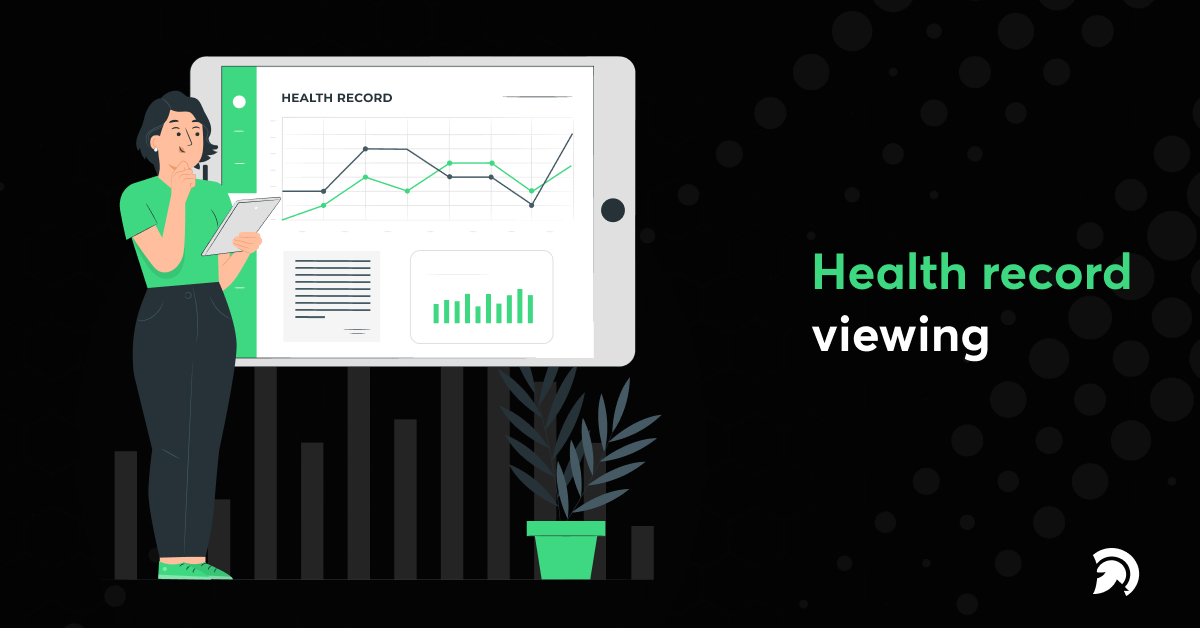 Patients should have access to their medical records. Despite this, just 63 percent of patient portals allow it. Patients are more likely to become more engaged in their health if they have access. According to the International Business Times, one out of every ten dollars spent on hospital-based care is wasted on unneeded hospital stays. The first step toward really preventing those situations is to increase engagement.
7. Appointment scheduling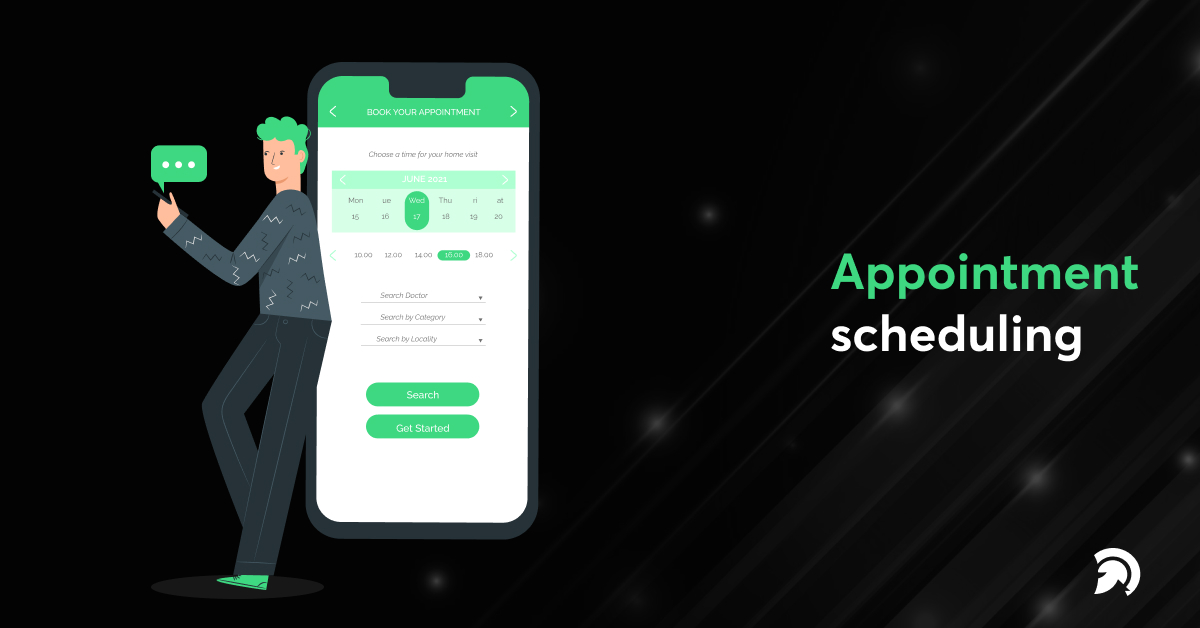 People are increasingly quitting their landlines in preference for smartphones. Despite this, fewer individuals use their phones to make calls. 80% of millennials are particularly irritated by phone calls, preferring to send an instant message. Doctor's offices must evolve to keep up with the times. While doctors are unlikely to quit their landlines anytime soon, they should provide patients with the option of scheduling appointments online.
8. Secure messaging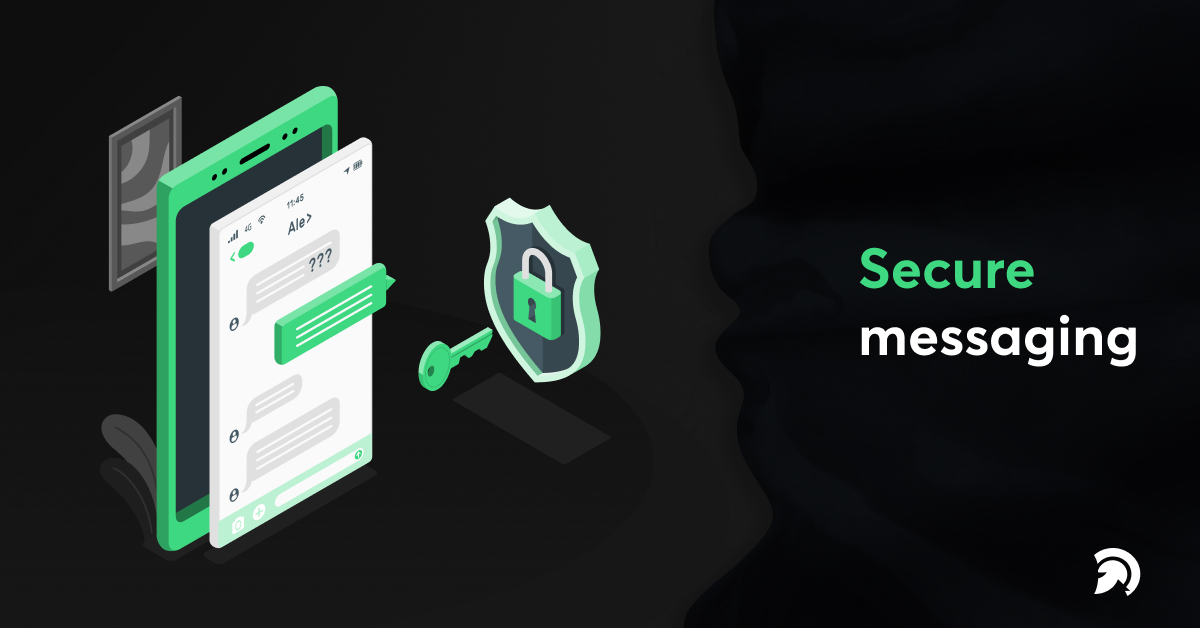 It's often challenging to get out to patients who have questions following a recent visit to their doctor. Going through a phone tree and waiting on hold for a longer duration can be frustrating, and many patients will give up. Everyone benefits from secure messaging through a patient portal. Patients can submit questions, and the doctor can wait till they have a fair chance to sit down and compose a response if there is no urgency.
Wrapping Up
That's all about building patient engagement software. Due to a lack of information or resources, some healthcare workers may be uncomfortable with patient engagement technologies. Others may believe that patient engagement software is only for today's consumers who can readily communicate with doctors using dedicated tools. That, however, is not the case!
People from many industries can easily use the patient engagement platform. Indeed, if properly implemented, the patient engagement platform will be the most user-friendly & effective solution for improving healthcare access and benefiting both healthcare facilities and patients.
At Evince Development, we have the expertise in the field and will work together with you to create a customized patient engagement platform or Healthcare IT Solutions to meet your business goals. Our skilled experts can help you choose the best web development frameworks, database and backend technologies, data visualization formats, and leading front-end technologies for developing your patient engagement platform.
Download Case Study of Online Digital Platform
With top features including appointment scheduling, medical billing, patient feedback management, payment systems, chatbot, and fundamental to in-depth analytics, EvinceDev can help you build customized patient engagement platforms or enhance your existing platform.