A Digital patient engagement platform is a solution that allows patients to communicate with their doctors via their smartphone, tablet, or pc. It connects clinicians, patients, and third-party patient engagement system companies, allowing individuals to participate in their treatment even when not in a hospital.
When correctly and effectively deployed, patient engagement platforms can aid with streamlined access to medical data, scheduling appointments, patient self-scheduling, and treatment plans.
What Is Patient Engagement?
Before digging into the basics of patient engagement software, it's necessary to define and contextualize patient engagement and why it's vital to healthcare professionals and organizations. Patient engagement is a generic term referring to a patient's engagement in healthcare services. Any patient and healthcare environment can be considered "patient engagement," covering inpatient treatment, emergency room visits, retail clinics, and outpatient settings such as doctors' offices, outpatient imaging centers, etc.
Healthcare providers value patient engagement as it has been proven to improve patient outcomes and lower healthcare spending. Getting a high level of patient engagement can help to prevent rehospitalizations and unnecessary treatments, speed up patient payments, improve adherence to treatment plans, and assist in early disease diagnosis, among other things.
Why Is Engagement Critical in Health and Social Care?
Patient engagement is becoming more widely recognized as an essential aspect of healthcare and a key component of providing safe, person-centered services. More engaged patients can make better intelligent decisions about their alternative treatments. Furthermore, it may better utilize resources if they are matched with patients' goals, which is crucial for the long-term viability of health systems worldwide.
People who use health services demand higher healthcare systems that are more responsive, open, and transparent. They need practitioners to assist them in the decision-making processes. However, individual patients' preferences for such engagement may differ significantly.
Multiple competing priorities exist for healthcare providers, which may sometimes contradict patient safety. Organizational, social, healthcare, and self-esteem priorities are only a few examples. On the other hand, patients' safety and well-being are vital motives, and they can make this a priority in the health care they get.
Primary care doctors best handle patients' overall health, conditions, healthcare needs, and personal needs and values. Patients who are better informed are more prone to feeling comfortable reporting positive and negative outcomes and more likely to stick to agreed-upon care management plans. It improves the quality of care and promotes learning and improvement while lowering adverse effects.
Navigating Challenges to Patient Engagement in Healthcare
Driving patient engagement in an inpatient or hospital setting often entails including patients in daily rounds. Even using technology to make education more consistent and follow up with patients after discharge, outpatient settings confront the unique challenge of engaging patients with multiple entry points to patient care. These are some of the entry points:
Scheduling:

Scheduling appointments can be a significant challenge for healthcare providers and patients alike. Long wait times, complicated scheduling procedures, and limited availability of appointments can make it difficult for patients to access care when needed. 

Appointments:

Patients may miss appointments for various reasons, including transportation challenges, work schedules, or health concerns. It can lead to missed engagement opportunities and result in delayed or incomplete care.

Limited Access to Healthcare:

Many patients lack healthcare services, limiting their ability to engage with healthcare providers. This is especially true for patients who live in rural or underserved areas.

Health Literacy:

Health literacy refers to a patient's ability to understand and use health information. Low health literacy can make it difficult for patients to engage with healthcare providers and follow treatment plans.

Language barriers can make it difficult for patients to communicate with healthcare providers and understand their care instructions. This is especially true for patients who speak languages other than English.

Cultural Differences:

Cultural differences can impact how patients view and engage with healthcare providers. Understanding and respecting these differences is critical for effective patient engagement.

Technological Barriers:

Adopting technology has made it easier for patients to engage with healthcare providers, but not all patients have access to or are comfortable with technology. This can create barriers to engagement for some patients.

Cost:

Healthcare costs can be a significant barrier to patient engagement. Patients may be unable to afford healthcare services, medications, or other treatments.
Addressing these challenges requires a comprehensive approach that considers the unique needs of individual patients. Healthcare providers must work to improve access to care, increase health literacy, overcome language and cultural barriers, adopt patient-centered technology, and address cost concerns to improve patient engagement and, ultimately, healthcare outcomes.
Case Studies
There are various examples of patient engagement software designed to improve communication between patients and healthcare providers, empower patients to take control of their health, and ultimately improve healthcare outcomes. Here are some examples:
UnityPoint Health: UnityPoint Health is a healthcare organization that uses Relatient's

patient engagement software

to improve patient engagement and communication. Since implementing the software, UnityPoint Health has seen a 30% reduction in appointment no-shows, a 47% increase in patient satisfaction scores, and a 52% reduction in appointment reminder costs.

Renown Health: Renown Health is a healthcare organization that uses Luma Health's patient engagement software to

improve patient engagement

and scheduling. Since implementing the software, Renown Health has seen a 30% increase in appointment bookings, a 39% reduction in appointment no-shows, and a 91% increase in patient satisfaction scores.

Presbyterian Healthcare Services: Presbyterian Healthcare Services is a healthcare organization that uses CipherHealth's patient engagement software to improve patient engagement and communication. Since implementing the software, Presbyterian Healthcare Services has seen a 48% reduction in patient readmissions, a 30% reduction in patient phone calls, and a 32% increase in patient satisfaction scores.
Houston Methodist: Houston Methodist is a healthcare organization that uses Bridge Patient Portal's patient engagement software to improve patient engagement and communication. Since implementing the software, Houston Methodist has seen a 30% reduction in appointment no-shows, a 20% increase in patient portal usage, and a 15% reduction in patient phone calls.
What Is a Patient Engagement Platform?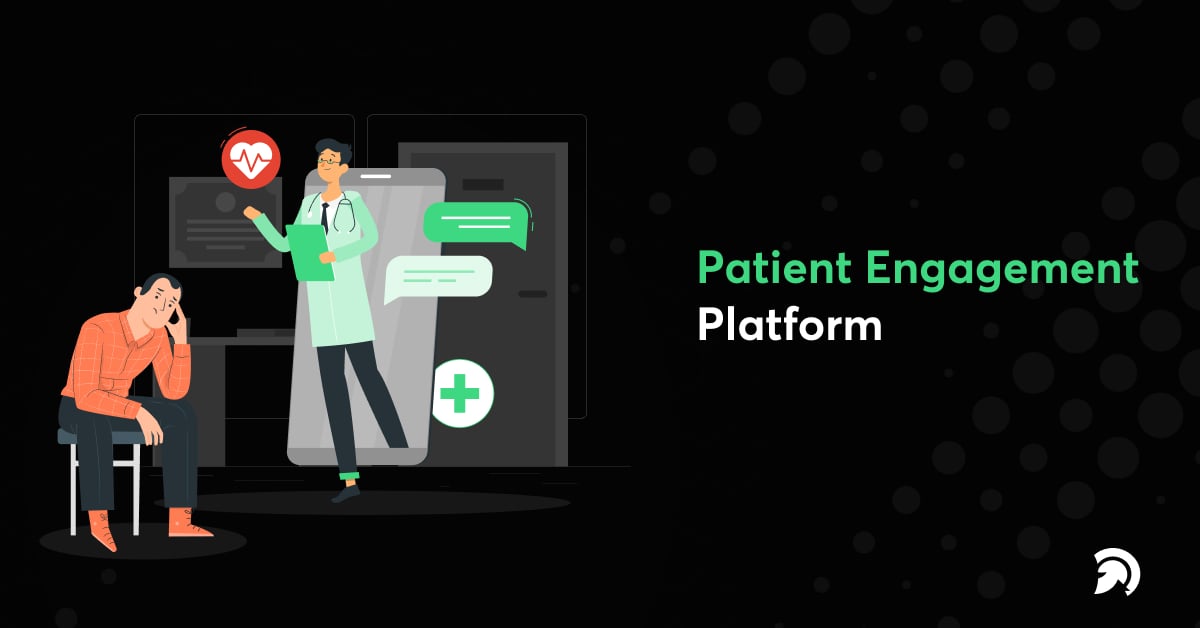 A Digital patient engagement platform is a solution that allows patients to communicate with their doctors via their smartphone, tablet, or pc. It connects clinicians, patients, and third-party patient engagement system companies, allowing individuals to participate in treatment even when not in a hospital.
When correctly and effectively deployed, patient engagement platforms can aid with streamlined access to medical data, scheduling appointments, patient self-scheduling, and treatment plans.
Even though adoption has slowed, patient engagement systems and other associated solutions will likely become permanent aspects of the healthcare setting. According to a 2021 market analysis, the global market for patient engagement technology is expected to reach $41.20 billion by 2027.
What are The Must-have Features of Patient Engagement Software?
When developing bespoke software, features are vital, and patient engagement software development is no exception. Choosing the appropriate features makes your software more competitive and helps you save a considerable amount of money.
So, below are a few features you must include in developing your patient engagement software.
1. Electronic Patient Intake Forms For Online and in-office Use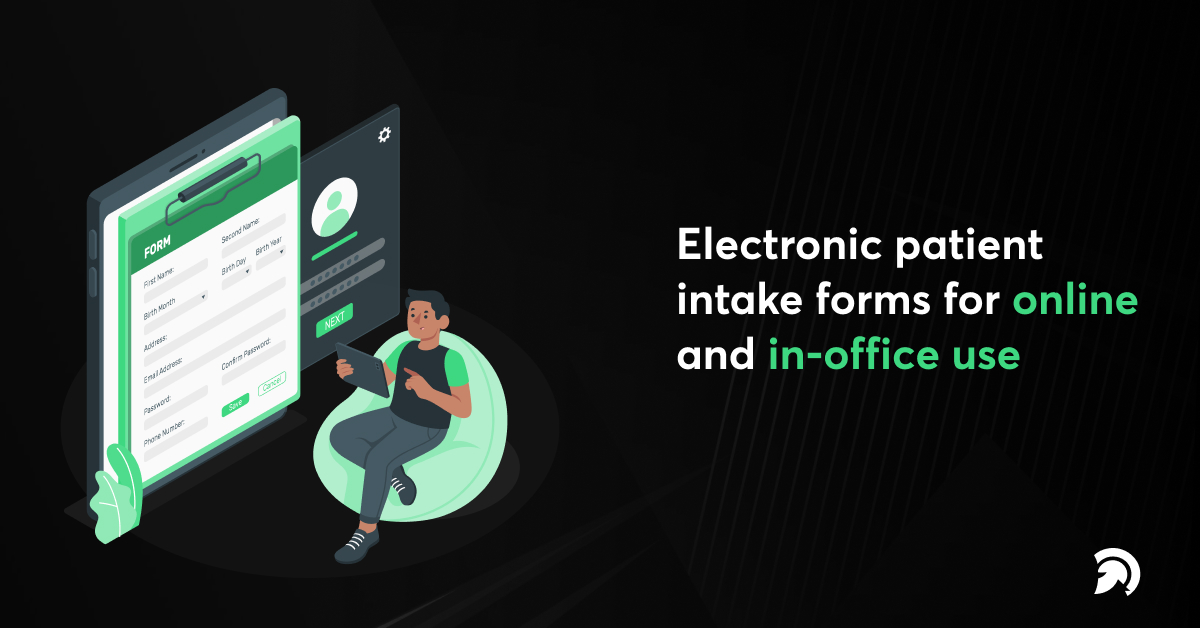 The option for patients to finish the registration process is the number one feature that practices expect to see in a modern patient portal. A user-friendly patient portal allows new patients to register from the comfort of their own homes using a computer or other connected device. This technique also eliminates the typical in-office paper and a clipboard registration method. Patients can complete their registration requirements on a tablet or computer as soon as it arrives for their appointment. It allows administrative employees to concentrate on more important concerns.
2. Submission of a Medical History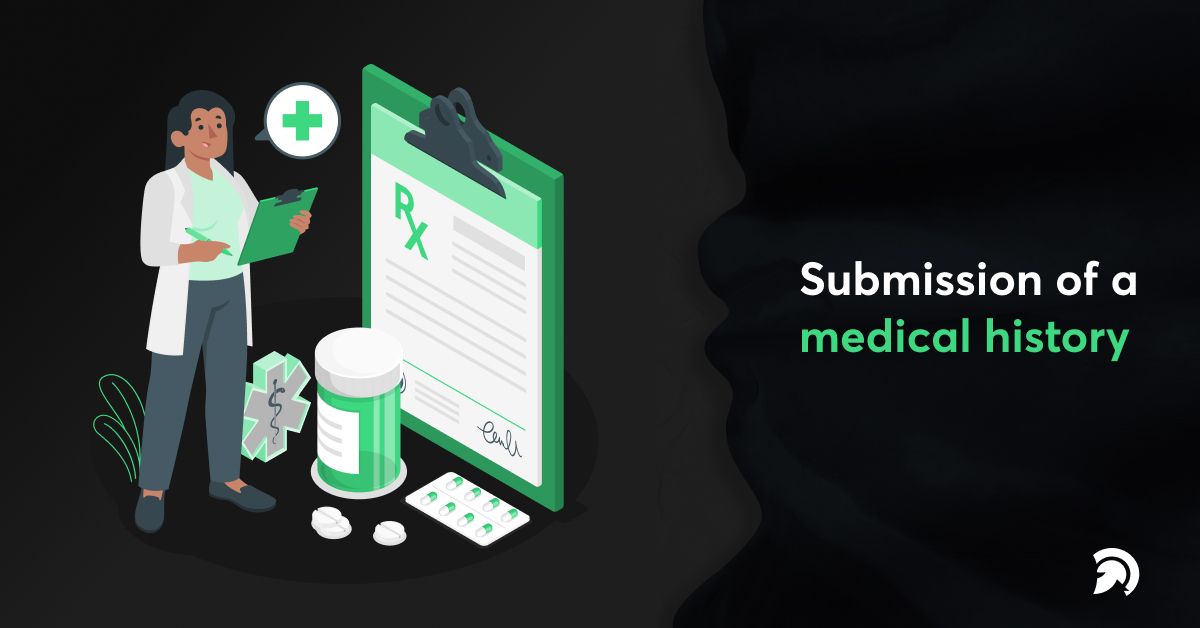 Patients must usually fill out a health history form when they visit the doctor. It's usually a sheet of paper attached to a clipboard. Modern offices may have switched to tablet pcs. There's no justification why a patient shouldn't enter their health history online before visiting the doctor because it needs to get into the computer system. It could allow the patient to spend more time with their clinician and less time in the waiting room.
3. Bill Payment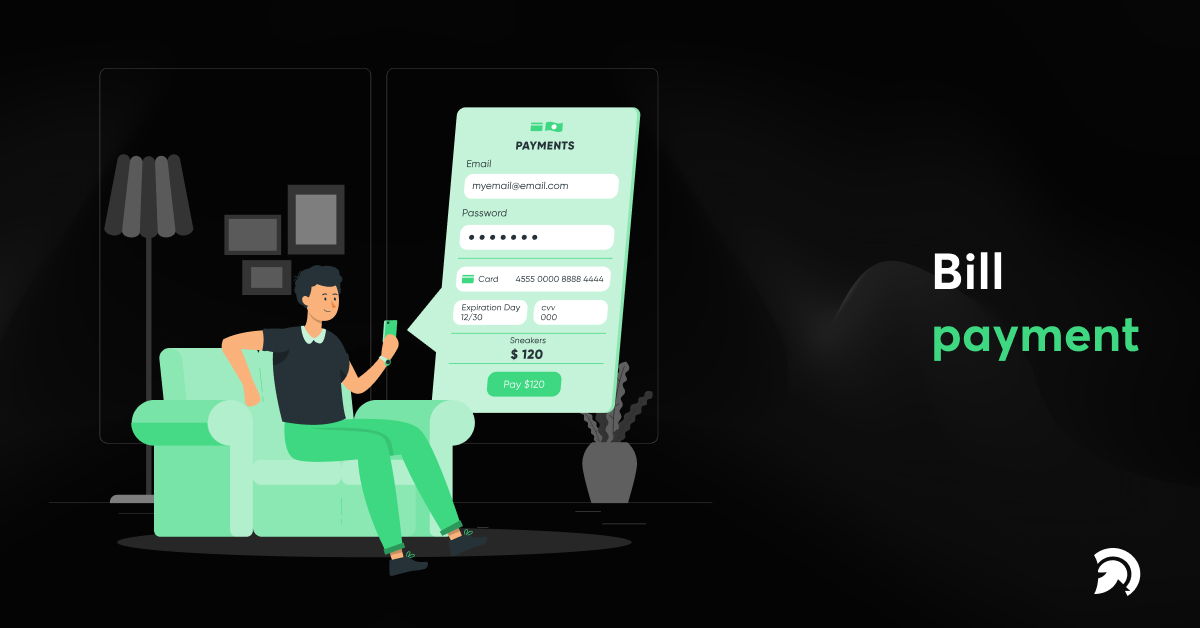 Many people are using their phones to make mobile payments these days. According to the Federal Reserve of the United States, 28% of all smartphone users have made a mobile payment in the last year. When personal computers are factored in, the percentage of homes that use online bill payments rises to almost 82%. Incorporating this feature into a patient portal could enhance bill payment frequency.
4. Appointment Reminders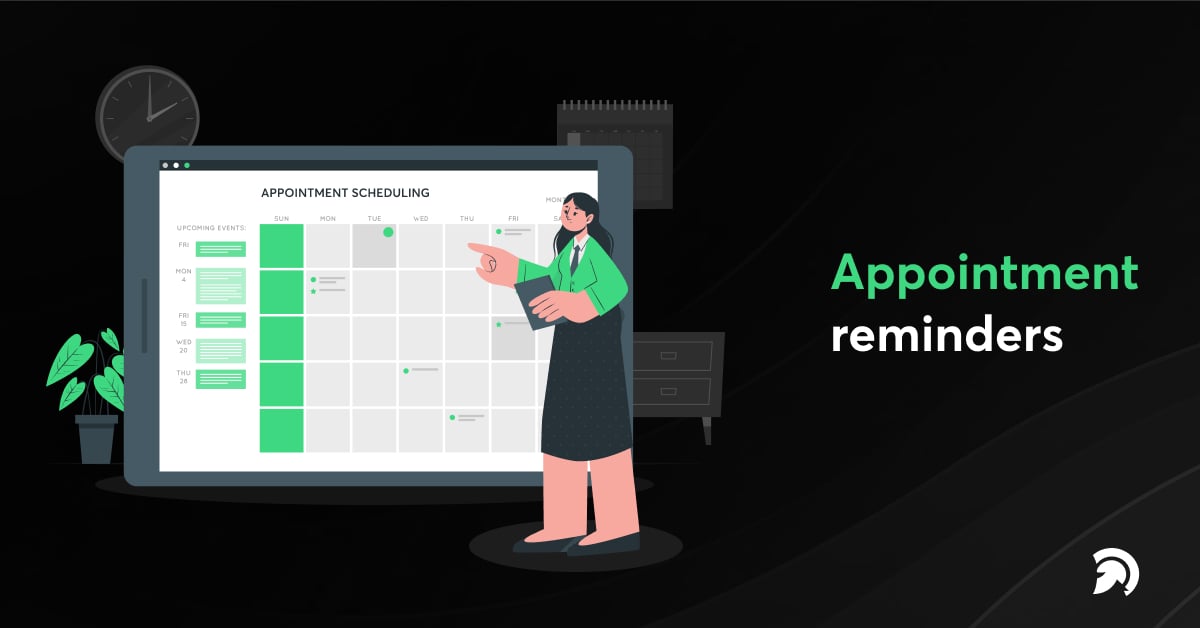 Engaging patients should begin before the patient even leaves the house. As missed appointments are expensive, it's critical. According to Healthcare Finance News, missed appointments cost the US healthcare system more than $150 billion annually. Reminders sent by phone, text, or email could help recoup some of the lost revenue while promoting the treatment of preventable diseases.
5. Automated Lab Results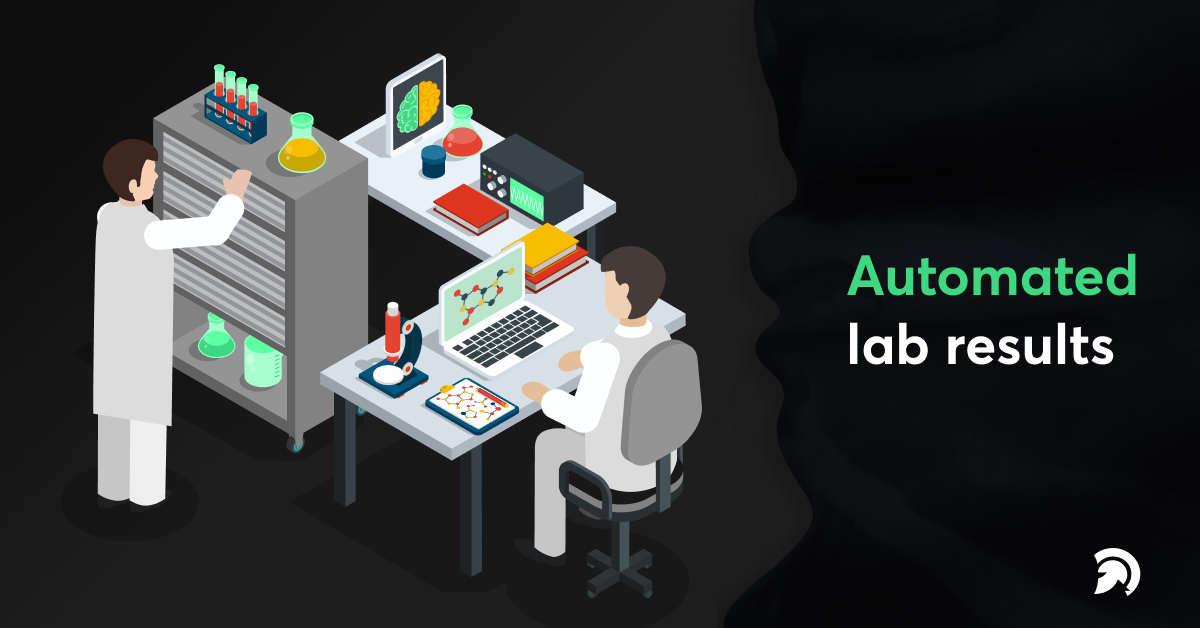 Patients awaiting lab results should not be forced to wait on their phones for a call. After all, lab results are a type of notification similar to those that apps send out on cell phones. Users receive an inconspicuous notification when they have an unread message, and a patient portal can accomplish the same. When lab results are ready, they should be made available online.
6. Health Record Viewing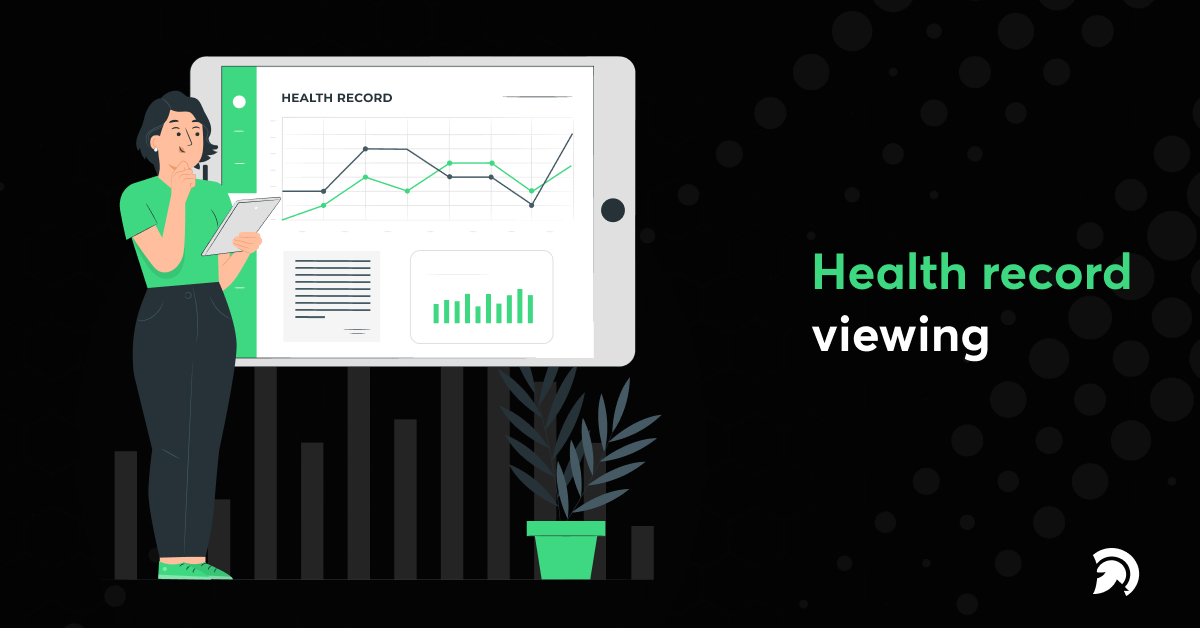 Patients should have access to their medical records. Despite this, just 63 percent of patient portals allow it. Patients are more likely to become more engaged in their health if they have access. According to the International Business Times, one out of every ten dollars spent on hospital-based care is wasted on unneeded hospital stays. The first step toward really preventing those situations is to increase engagement.
7. Appointment Scheduling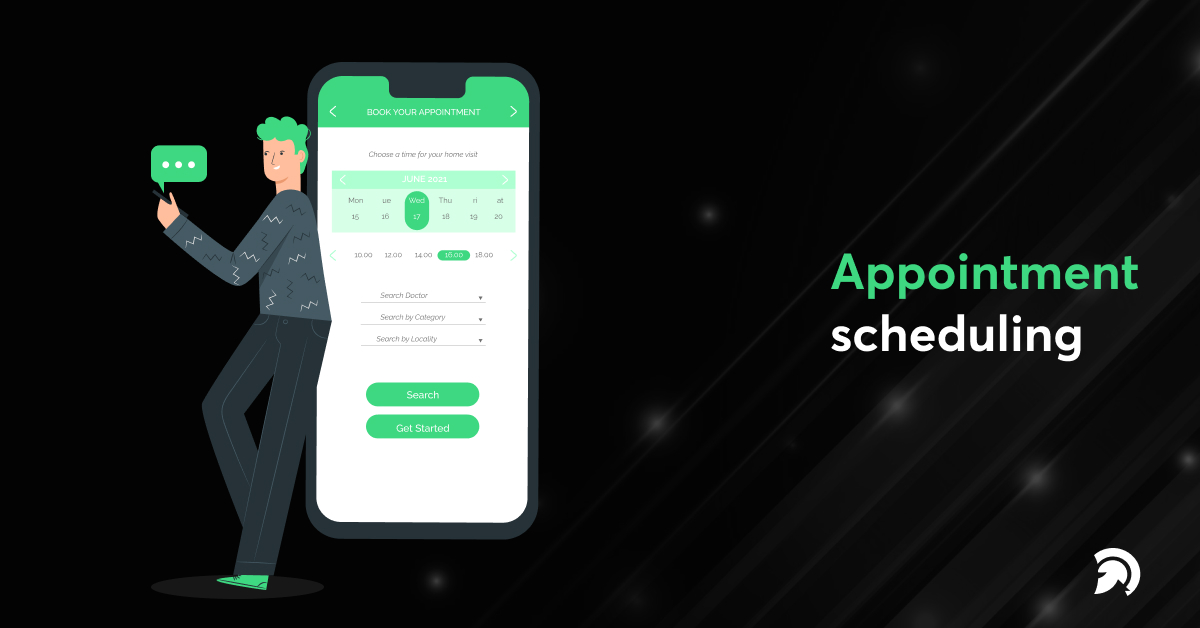 People are increasingly quitting their landlines in preference for smartphones. Despite this, fewer individuals use their phones to make calls. 80% of millennials are particularly irritated by phone calls, preferring to send an instant message. Doctors' offices must evolve to keep up with the times. While doctors are unlikely to quit their landlines anytime soon, they should allow patients to schedule appointments online.
8. Secure Messaging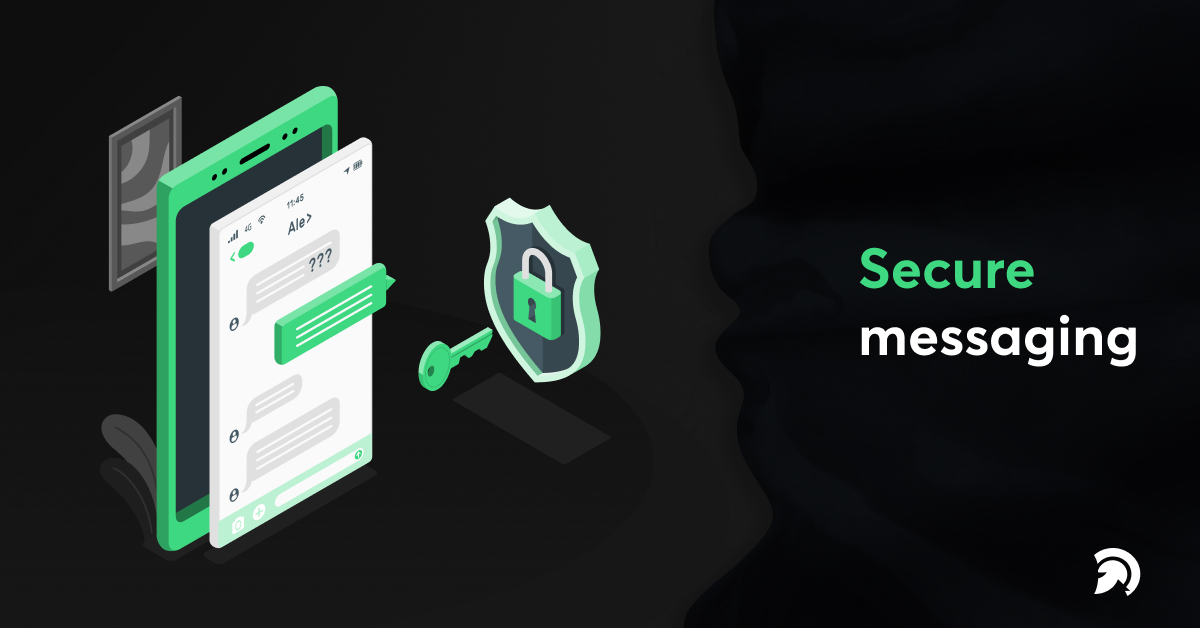 Getting out to patients who have questions following a recent visit to their doctor is often challenging. Going through a phone tree and waiting on hold for longer can be frustrating, and many patients will give up. Everyone benefits from secure messaging through a patient portal. Patients can submit questions, and the doctor can wait till they have a fair chance to sit down and compose a response if there is no urgency.
9. Patient Portal
A highly secure online portal allows patients to access their medical records and other health information. It can help patients stay informed about their health and participate more actively in their care.
10. Health Education Resources
Software should provide access to health education resources, such as videos and articles, to help patients learn more about their health conditions and how to manage them.
11. Telemedicine
Telemedicine allows patients to receive medical care remotely, which can be particularly useful for patients who cannot visit their healthcare provider in person. The software should provide easy access to telemedicine services.
Revolutionizing Patient Engagement Through AI, ML & IoT Technology
The Internet of Things (IoT) cites the interconnected network of devices, sensors, and other objects embedded with technology to enable them to exchange information and communicate. IoT technology has the potential to improve patient engagement in several ways. For example, IoT-enabled medical devices can monitor patients' health remotely, allowing healthcare providers to track their health status and intervene if necessary. Wearable devices such as smartwatches can also collect data on patients' physical activity, heart rate, and other vital signs, providing valuable insights into their health and helping them stay motivated to stay healthy.
IoT technology can also automate many healthcare tasks, such as medication reminders and appointment scheduling, freeing healthcare providers to focus on more complex tasks. IoT-enabled patient portals can give patients easy access to their medical records and other health information, enabling them to take a more active role in managing their health.
Artificial intelligence and machine learning can revolutionize patient engagement in healthcare. By leveraging AI and ML, healthcare organizations can better understand patients' needs and preferences and provide personalized care that improves outcomes.
Here are some ways AI and ML can be used to improve patient engagement:
Personalized Care:

AI and ML can analyze large amounts of patient data to create personalized treatment plans. These treatment plans consider patients' medical histories, current conditions, and other relevant factors, leading to more effective treatments and better outcomes.

Predictive Analytics:

AI and ML can analyze patient data to identify patterns and predict future health issues. By identifying potential health issues early, healthcare providers can take proactive measures to prevent these issues from becoming severe.

Virtual Assistants:

AI-powered virtual assistants can provide patients personalized health advice and reminders. These virtual assistants can also answer questions and support patients, improving patient engagement and satisfaction.

Remote Monitoring:

AI and ML can remotely monitor patients' health and alert healthcare providers to any changes that require attention. This technology can benefit patients with chronic conditions who require regular monitoring.

Patient Outreach:

AI and ML can analyze patient data and identify patients at risk of non-compliance with treatment plans. Healthcare providers can then contact these patients to provide additional support and ensure they receive the necessary care.
Overall, AI and ML have the potential to transform patient engagement in healthcare by providing personalized care, predicting and preventing health issues, and improving communication between healthcare providers and patients. As these technologies evolve, we expect to see even more innovative solutions for improving patient engagement and outcomes.
Wrapping Up
Overall, patient engagement software can help healthcare providers deliver more personalized and effective care to their patients while improving patient outcomes and satisfaction. Working with a custom website design company and experienced software developers can ensure that patient engagement software is tailored to the organization's and its patients' specific needs, helping to maximize the benefits of this powerful technology.
That's all about building patient engagement software. Due to a lack of information or resources, some healthcare workers may be uncomfortable with patient engagement technologies. Others may believe that patient engagement software is only for today's consumers who can readily communicate with doctors using dedicated tools. That, however, is not the case!
People from many industries can easily use the patient engagement platform. Indeed, if properly implemented, the patient engagement platform will be the most user-friendly & effective solution for improving healthcare access and benefiting healthcare facilities and patients.
At Evince Development, we have expertise in the field. We will work with you to create a customized patient engagement platform or Healthcare IT Solutions to meet your business goals. Our skilled experts can help you choose the best web development frameworks, database and backend technologies, data visualization formats, and leading front-end technologies for developing your patient engagement platform.
Download Case Study of Online Digital Platform
With top features including appointment scheduling, medical billing, patient feedback management, payment systems, chatbot, and fundamental to in-depth analytics, EvinceDev can help you build customized patient engagement platforms or enhance your existing platform.