Today every business wants to work on to build a base of new customers all while retaining the existing ones through their mobile applications. This can only become possible if the business manages to satisfy the needs of its target audience and potential customers. This is the reason why the mobile app development businesses should work towards presenting the idea of their business to the users as well as convey what the app actually stands for in the first place.
So the question arises– when you can actually find all the information on Google, why take the effort to download and install an app which is focused on serving a particular need? Now, this is the traditional method of collecting information about the users and by using mobile applications which focuses on fulfilling particular needs of the users in which you also get a better chance to know more about what goes on in their minds.
By making use of artificial intelligence along with machine learning, the market is building up a strong competition now to come up with smarter mobile applications. As per PwC study conducted on 2500 US business decision makers and consumers, 72% believe that AI has the power of offering a business advantage.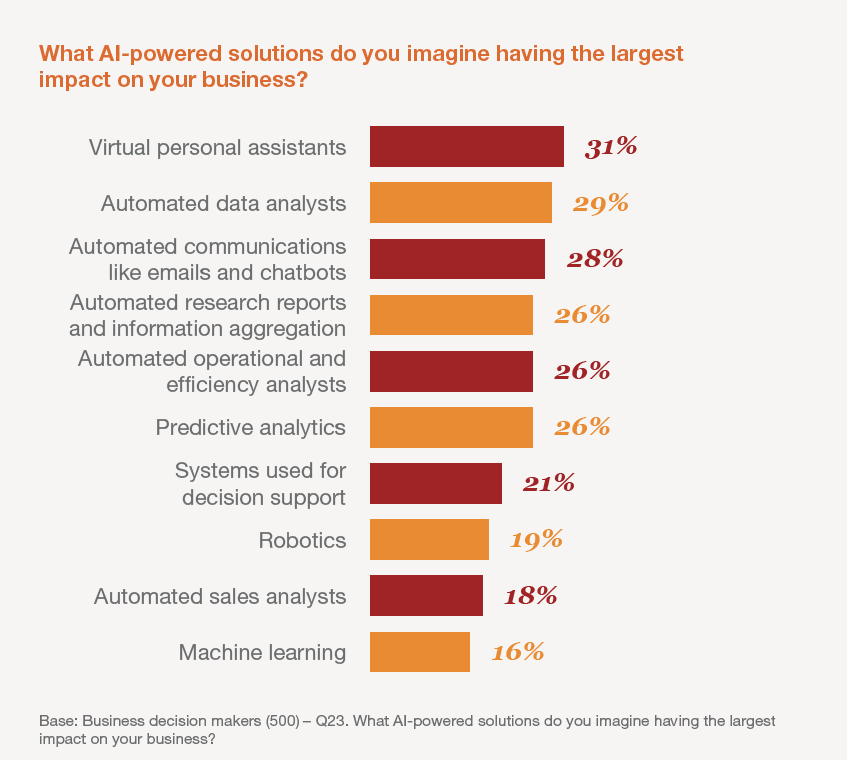 Mobile app developers pose themselves as the controller of mobile technology but the real work today is done by artificial intelligence technology and machine learning algorithms which work on to turn these mobile applications into awesome things for users. The way these mobile apps are built and used have changed with the introduction of these two technologies.
Find the ways in which AI and ML have influenced Mobile App Development:
Security and fast authentication
Use AI enabled fingerprint and facial sensors to know about the security functions needed in the application when you plan to go for mobile app development services. Now, these functions may include portfolio management, recognition of images, automation of product labeling, estimating the shipping costs, commercial intelligence and logistics optimization.
Trend Forecasting 
It becomes possible to forecast the weather by using the AI filters used in mobile applications. You can detect the face of the customers, do animation to the photos in the image gallery, add filters, locate facial features, etc. using the fun filters enabled in the app. Some of the outstanding features of machine learning are offering a virtual tour to the customers, evaluating the real estate, using augmented reality to offer information on different configurations and helping the users make relevant purchases.
Advanced searching
It is intuitive and contextual to offer relevant and clear results to the users and this can be achieved by optimizing the search feature of the application. This step interests the users and they will be inclined to spend more time to use the application. Such kind of cognitive approach can help your group frequently asked questions, documents, articles, videos, scripts, and graphics in such a manner that it can immediately and intelligently answer the search queries of the users.
User behavior prediction
With the help of machine learning, it becomes easy for the marketers to understand the purchase patterns of the users as well as their shopping preferences when using the application. Based on the search behavior, last-minute purchases and based on purchase history, recommendations are acquired. The recommendations are based on the search query, location, age, gender and the frequency of using the application. The demand for predictive analytics software will grow more in the coming years and its number is expected to reach 6.5 billion by 2019 across the globe.
Personalization
With the help of machine learning, it becomes possible to group users into different categories based on what they need from mobile apps. Using machine learning it becomes possible to collect information and put them to use in order to make decisions about how the final application should look like. By making use of machine learning you can know your target audience, know your app requirements and know what your audience can pay. You will also know about any pain points which the mobile app development should focus to solve. With Android being the most popular app development platform out there, it is always good to try a hand in Android app development when building the mobile app.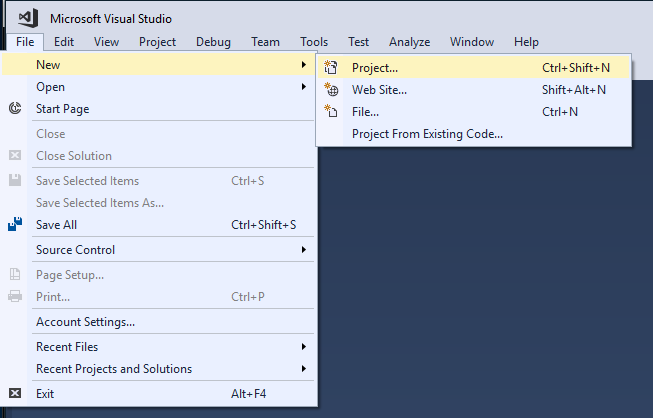 By dividing the users into different groups and finding different ways to meet their needs, it will become possible for you to build a strong communication channel with them. In this manner, you can offer relevant content into the application which can help you attract the target audience in real-time.
Marketing campaigns
Using machine learning it becomes possible to gather more information from the data and collect valuable insights on user's engagement preferences and behavior.
For a small business with a limited number of customers, it is possible to reach and interact with them through a tailored approach. However, as the business grows it becomes impossible to do so. This is where marketers can make use of machine learning to reach to new customers with ease. They can use machine learning for customer segmentation. Based on the behavior and preferences, customers can be segmented into smaller groups. Once it is done, companies can reach out to customers through personalized messages that are focused on such groups for better outreach and customer acquisition.
Moreover, to gather positive responses, machine learning can come up with predictive campaigns. How accurately and precisely a customer will react to a marketing tactic and how effective marketing strategy will work can be anticipated. Targeted and innovative ad campaigns which make use of AI can help to generate better ROI.
For the same reason, the majority of marketing executives are positive about AI and believe that it is going to have a very impact change in the coming years. Many believe AI to have a better influence on marketing compared to what social media could have. Again, choosing the right mobile app development company plays a key role in the success of these technologies at the business level.
By making use of artificial intelligence and machine learning mobile apps are gaining traction in terms of personalizing communication, attracting more customers and offering a competitive edge in the market. Again for eCommerce businesses, these technologies help them to maintain their online presence by offering nominal prices for their products or services all the while offering excellent customer service. Many companies believe that they can make use of AI to make their business strong against the competition in the market.
Conclusion
No doubt machine learning and artificial intelligence have transformed mobile app development. It has helped to build effective, efficient and feature-driven mobile app solutions for all kinds of businesses. The best thing about choosing artificial intelligence and machine learning is that it helps to customize mobile applications in such a manner that it best fits into the interest of the businesses.