Web development often goes through tremendous changes and there is always a demand to offer better user experience and personalized content to the end users. From the user perspective, the only thing that they expect out of the websites is to have a solution which is completely customized. A web development company finds this job quite challenging because most of them follow the traditional development approach which does not work always. Therefore, making use of AI as well as tools related to it can make things happen.
With the application of automation in case of the web development process, it will become easy for the web developers to focus more on the crucial and value-adding tasks like coming up with design strategy, planning user experience and other similar activities as the normal cumbersome tasks will be taken care by automation. In short, it is easy to transform the web through proper human-machine collaboration.
The role of AI in a web development company
Today different companies are constantly discussing the capabilities of AI and its scope if it is implemented in the workspace. There is a lot of buzz surrounding AI and most of them justify the technology. Some of the key roles played by AI are:
    AI emphasizes the development of smarter and intelligent machines which works like humans.
    It focuses to add value to the life of humans by building virtual robots using innovative technology.
    Based on previous learning, AI works on creating intelligent responses.
    It plays a key role in delivering a user experience
    Businesses across different industry verticals are making use of AI to deliver value to the end user.
    Businesses can easily profit by implementing AI.
Some of the top ways in which a web application development company will experience changes with the application of artificial intelligence are: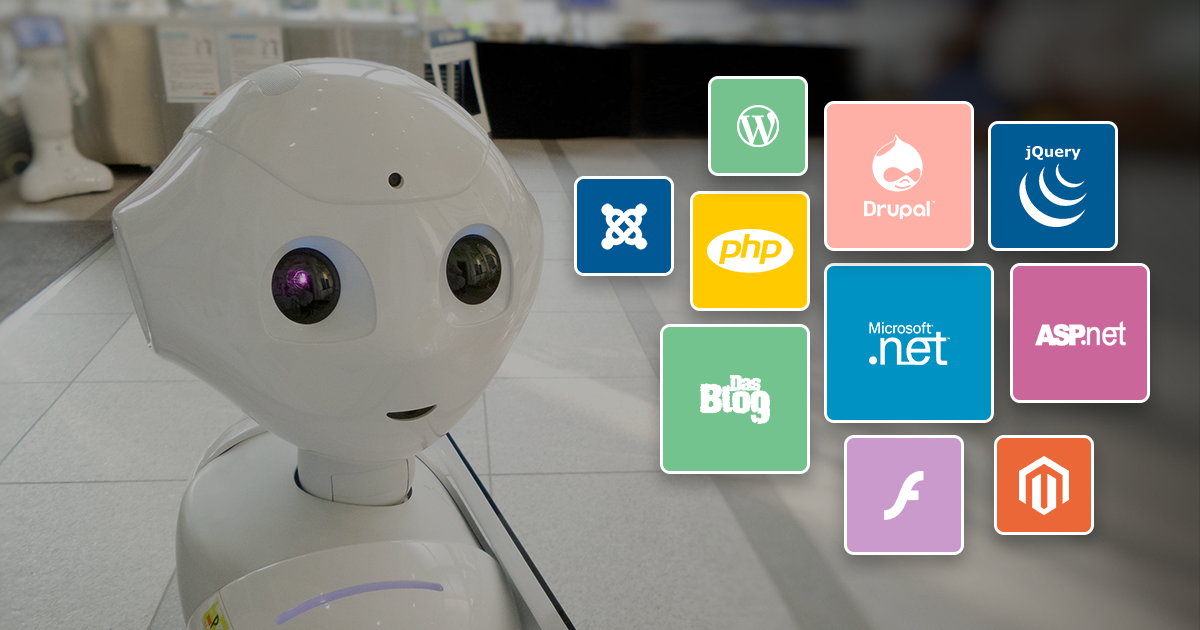 AI virtual assistants to simplify web development
For web developers, it is quite a menial job to come up with templates and basic layout of the web pages. It is possible to ease these tasks by making use of virtual assistants that are AI based to simplify the web development and the designing service. By 2021, it is estimated that the number of virtual assistants will reach 1.8 billion across the globe.
Here the virtual assistants will ask the business owners some questions and then based on the received answers it will come up with a personalized solution by bringing together the design, layout, brand and the content based on user requirement.
For example, Adobe Sensei recommends design elements to the user by automatically analyzing the entries. When we say automation it includes a number of photo editing skills like trimming.
So here web developers just have the task to train machines in such a way that it can think and work like a designer.
Self-learning algorithms to change web coding
Web programming can turn out to be quite easy with artificial intelligence. It can perform a number of tasks like making predictions on code bits like which one will be used to solve a said problem, adding and updating the database records and using the code predictions to help web developers to adopt a said solution promptly.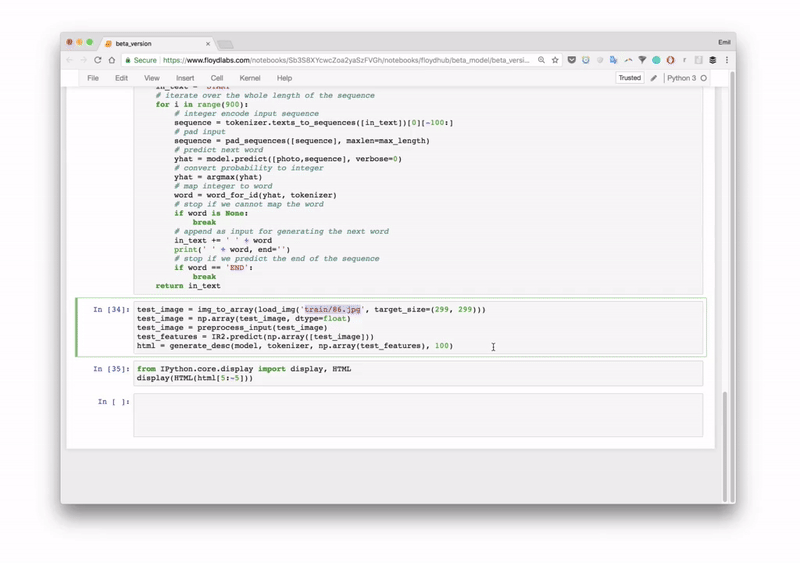 For an instance, front-end development is getting automated by using Pix2Code. Moreover, by making use of artificial intelligence algorithms it is possible to come up with fully-functional codes from the scratch which are self-modifying in nature and have no kind of human involvement.
This means by making use of artificial intelligence technology developers can now develop bots and smarter apps in very less amount of time than before. But to make it happen, developers will have to work on these machines and fill them with a large number of quality data sets to get started with. The more training you offer and the more intelligent the design you come up with, you will be able to have machines which offer better results. This is where web developers play a key role in simplifying and redefining web development company.
Complex requirement gathering & analysis automated
By using an AI-powered chatbot or voice assistant it will become possible to collect end-user stories and client's requirements without any kind of human intervention. In case of the web design company, you can make use of different data extraction tools to work on the detailed data descriptions which you came up with to develop ideas which can then be used for building web design and development strategy.
It is made possible through a system which makes use of machine learning, NLP, algorithms, image recognition tools, and artificial vision.
AI to use web analytics for SEO
Numbers play a key role in building SEO strategies. Most of the web analytics tools are good enough to work on but they have limited potential to carry out tasks based on the processing capabilities of the users who put in efforts to use and interpret that data for the websites.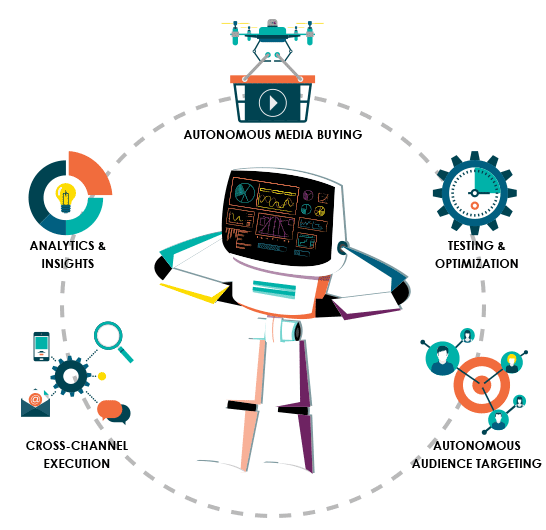 It will become possible to maximize the use of metadata generated by the user, metadata and other data of website obtained through data mining and analysis supported by AI.
It will become possible to generate ideas through predictive engines built through AI technologies. Such ideas will look for bad content that affects SEO or looks for issues in the website architecture. In short, such ideas will help the developers and designers at a web design agency to design & develop and come up with a solution that will easily attract the target audience.
Autopilot mode for quality assurance and testing
Just using little human input it is possible to test the app using AI algorithms. They can predict major parameters which involve in the testing process by going through historical data. They can look for error patterns and make predictions for fault with comparatively higher efficiency than what would have been achieved using traditional methods. This means finding and resolving bugs will be done at a comparatively faster pace.
Microsoft is all set to come up with Security Risk Detection, an artificial intelligence bug search engine which will help developers to find bugs effectively, put them to test and work on coverage techniques in an effective manner. Again, all this will take place without having to go through a normal test experience. In short, developers will be left to take care of the compilation while the complex test cases will be handled automatically by AI.
AI web development for offering the best end-user experience 
As per Temkin Group, 73% of the users have agreed that one of the main factors that encourage them to visit an online store is positive user experience. It will become possible to improve customer care and interaction by making use of chatbots with AI feeds. Chatbots which are rule-based will only respond to a set of predefined commands. Whereas, AI-based chatbots will try to make a real conversation with the user as it keeps on learning from the previous conversations and the related responses. Such chatbots can offer relevant information and even automate routine tasks.
Such kind of chatbots can comment on blog posts, respond to visitor queries and offer real-time assistance to the users, thereby boosting visitor participation.
Summary
AI is one of the advanced technologies which is said to play a key role in web development company and the way the companies operate to complete the development phase efficiently. It works on to build intelligent applications which can help the business grow and add value to it while on the other hand, offers excellent customer experience to the end-users. In the coming years, tight competition and growth of digital space will demand businesses to look forward to solutions like AI to attract customers and boost conversions.