In 2021, around 7 billion mobile users will spend an average of 90% of their time on mobile apps. Apps have become a vital part of modern life in recent times, thanks to the increased use of mobile apps. Everything is virtually at your fingertips, from shopping to scheduling a doctor's appointment, taking exercise courses, purchasing groceries, and booking a table in a restaurant.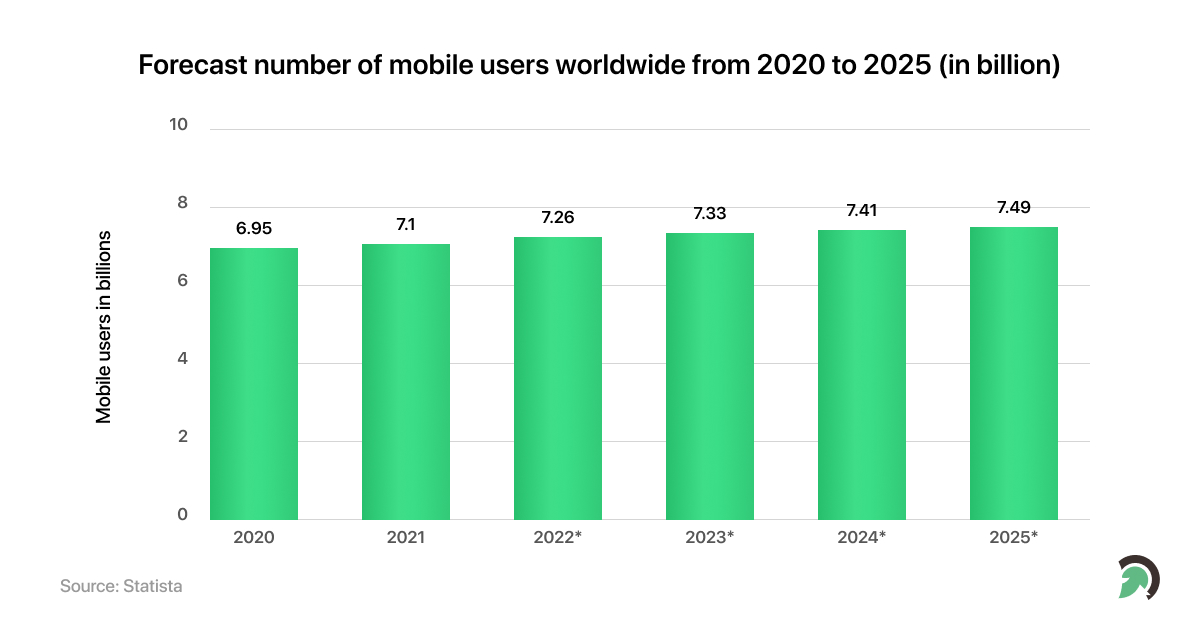 If you are confusing whether or not investing in a mobile app is a good idea for your startup, check the following market statistics:
Facts About Startup
According to Statista's study report, over 5.6 million apps are already available on various platforms.
Global mobile app revenues were over 365 billion dollars in 2018. Paid downloads & in-app advertising are expected to achieve more than 935 billion dollars in income for mobile apps by 2023.
The average mobile phone user has 80 apps installed and uses about 40 of them each month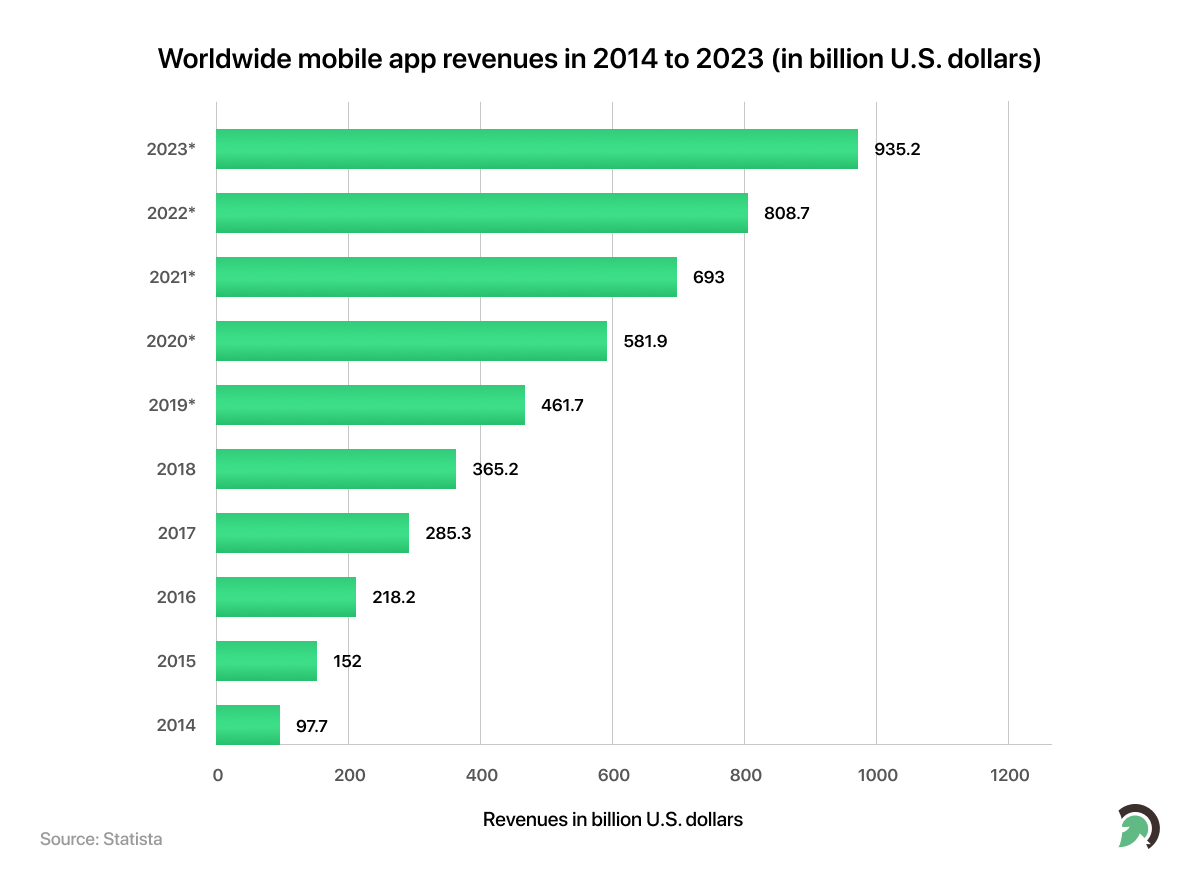 What Are Some Of The Most Innovative Startup Business Ideas?
A startup is just like a new conception, but coming up with a unique app development idea isn't simple. So, after researching mobile app development trends, demand, and income, we've compiled a list of good startup business ideas looking to invest in mobile apps in 2023:
1. Restaurant Online Food Ordering & Delivering System
Today, some people are so busy that they don't have time to go to restaurants places and eat. These individuals, on the other hand, cannot go without food. As a result, developing a food delivery app is a great mobile app for startups.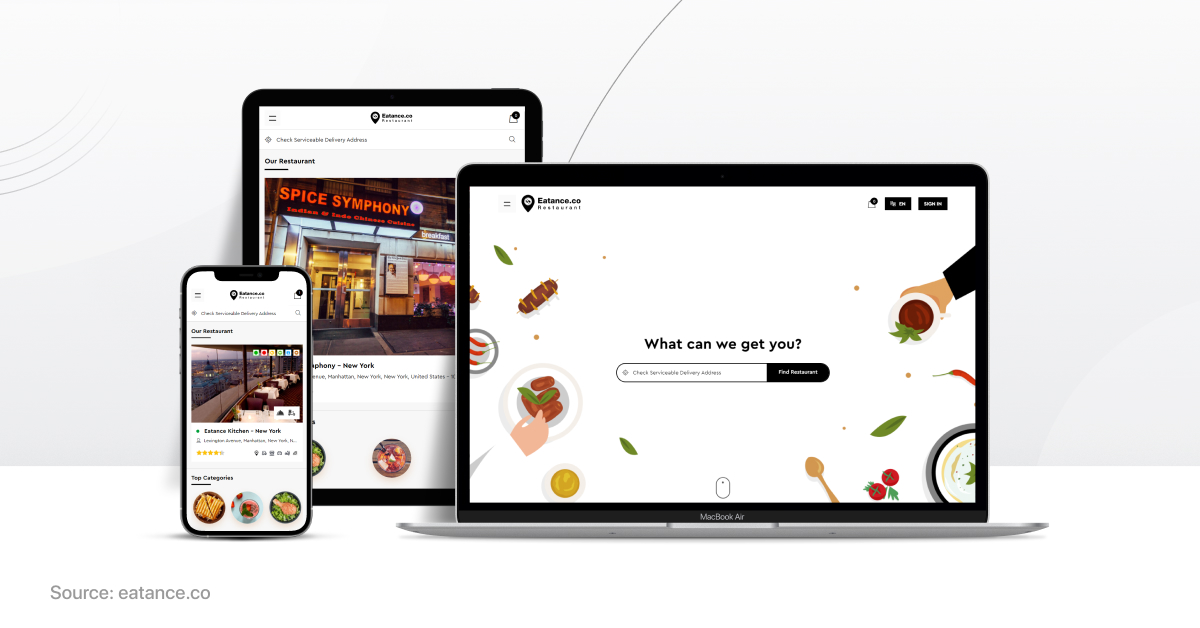 The food ordering & delivering system app is a mobile application that allows users to place food orders from any restaurant in any location using their tablet or smartphone devices. Food is delivered to the customers' doorsteps without hassle. Customers can pay through any payment method.
2. Parking Space Finder App
This parking space finder app can assist users in locating a parking place in a specific location. The app can utilize GPS, cameras, location, and real-time parking data to locate a free parking place as quickly as possible.

3. Beverages Delivery App / Liquor Delivery App
This app provides your customers with whatever sort of drink or beverage they choose. You can manage the admin website for orders, the consumer mobile app for ordering their favorite beverages, and the mobile delivery app for delivery workers using this business-friendly liquor app. Customers may easily choose and add their favorite drink to their basket by searching by category or brand.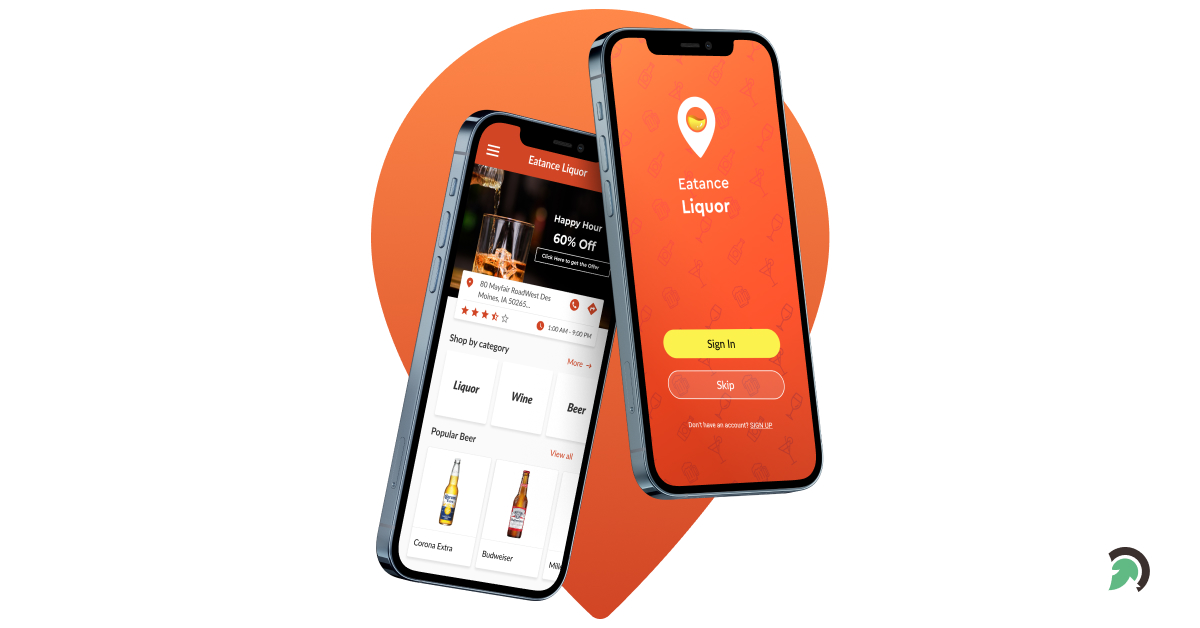 4. AI-Enabled Marketplace for Music Industry
Buying and selling musical instruments may be a time-consuming and challenging task for professional musicians. You may start an online marketplace for the music industry where people can purchase and sell new, used, and vintage musical instruments. One of the unique startup ideas is to ensure that a transaction or purchase is made at an acceptable price to both parties. It allows sellers to check previous follows relevant to their feed to make an auto offer. The user should establish auto-bid criteria depending on the condition selected and verify whether or not the seller is a power buyer.
5. Online Pharmacy App
This type of app is in high demand currently. COVID-19 is the cause, and it's a simple one. We're up against the hidden enemy, and the only way to prevail is to stay home as much as possible.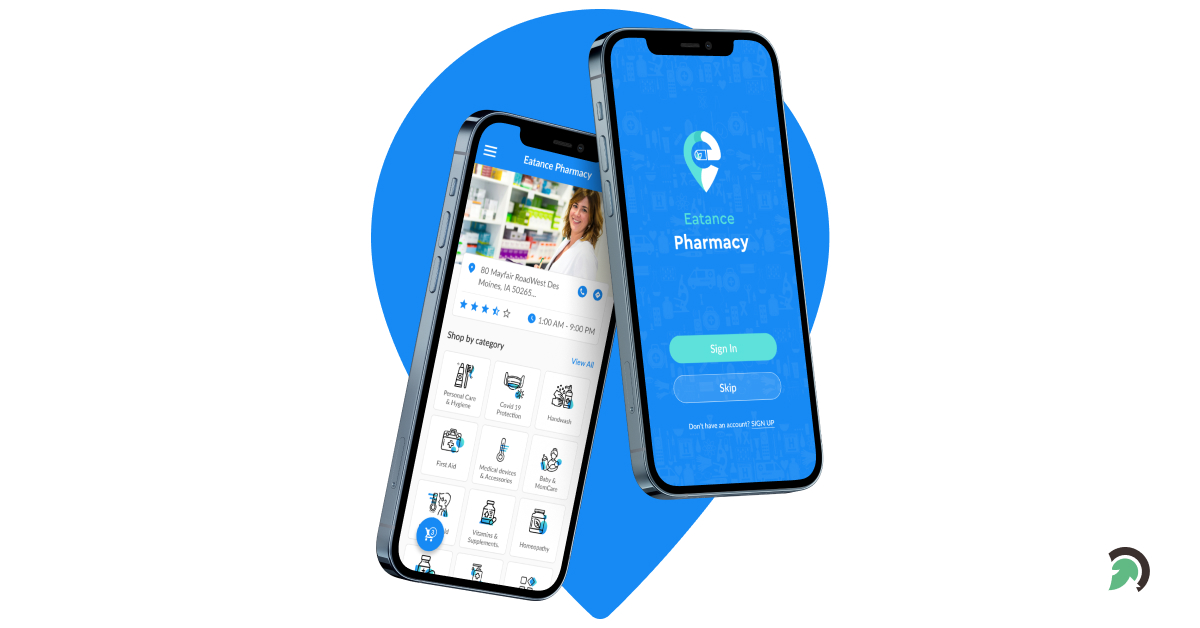 If someone is unwell, they are unlikely to want to go out and buy medicine. Furthermore, nobody would want their loved ones to go out and risk becoming sick. Pharmacy delivery apps may be able to help in these situations. Due to pharmacy apps or prescription delivery apps, people may now get the medicines they need anytime they want.
6. Travel Planning App
The travel planning app will help you arrange your dream vacation. You have to fill in information such as your budget, preferred location, and other details about your vacation that are most attractive to you, and the app will recommend the best place and time of year for you to visit.
7. Online Fashion Store
With the lightning-fast Magento mobile app solutions for your online fashion stores, you can take your business to new heights and create lucrative income by building customers' trust. A simple user interface provides your consumers with easy-to-follow visual instruction.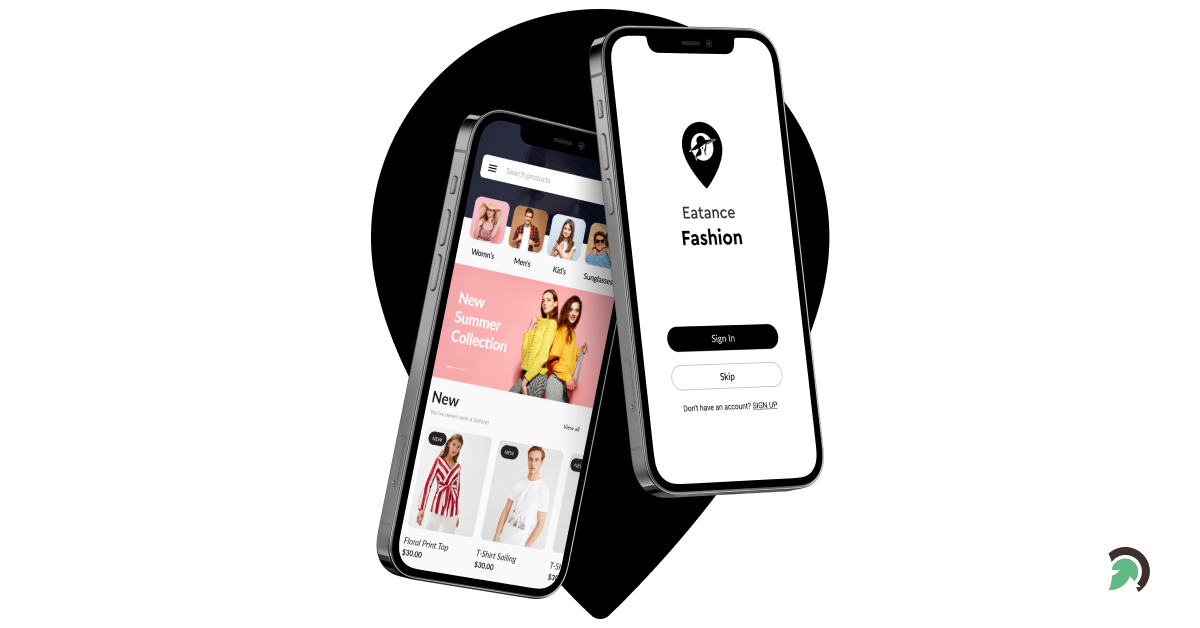 For mobile app users, you may customize promotional offers and product sliders. The actions on your store reflect real-time synchronization. The whole solution is bespoke/tailored to your business requirement and flawlessly represents your vision.
8. Logistics & Transportation App
A logistics app is a software application designed to help businesses manage logistics operations. It provides tools and features that enable businesses to streamline their shipping, delivery, and transportation processes more efficiently. It can include route optimization, tracking and monitoring deliveries, real-time updates, and communication with drivers and customers.
The goal of logistics app development is to create a platform to help businesses streamline their logistics operations, reduce costs, improve delivery times, and enhance the overall customer experience.
9. Nearby You App
The NearByYou app makes it simple to know about your surroundings. You may also add custom categories to your search, saving them in your history/summary list for future reference. NearByYou also displays information about the locations you've looked up, such as a link to their website, address, distance from your present location, and phone number.
The app gets its data from the Google Place API, so it's constantly up to date. You search within a 35-kilometer radius of your present location using NearBy. This app can also provide directions.
10. Online Dating App
Gone are the times when people found dates through mutual friends. Nowadays, online dating is getting increasingly popular and is amongst new business startup ideas. That is why one of the best app ideas for a startup is a dating app. Allow users to search for single persons in their area who are also seeking a date.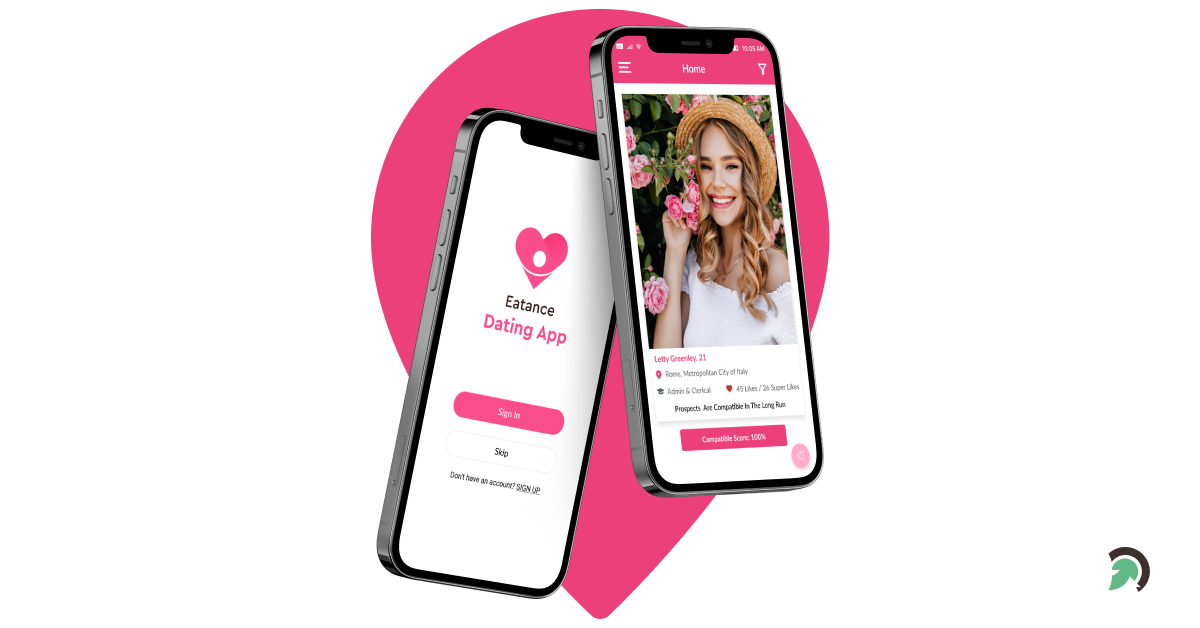 As we all know, Tinder was a big success, and the same might happen with your mobile app. A dating app brings individuals who share the same interests, such as romance, casual sex, or friendship. Users may generally view pictures and communicate with one another via chats and video calls using applications.
11. Online Buyer seller Marketplace
While the barter system is no longer in use, many folks still seek a platform to exchange goods instead of paying for them outright. People can significantly benefit from a buyer-seller marketplace app that facilitates barter trading or allows them to compute barter exchange prices. Persons can connect to conduct such transactions.
12. Carpooling App
The real-time car-sharing app allows users to list their vehicles whenever they are heading someplace so that other users may share the ride if it is convenient for them and divide the cost.
13. Grocery Delivery App
Grocery delivery apps have now been gaining popularity in the industry for a long time. Its popularity is also due to the pandemic scenario.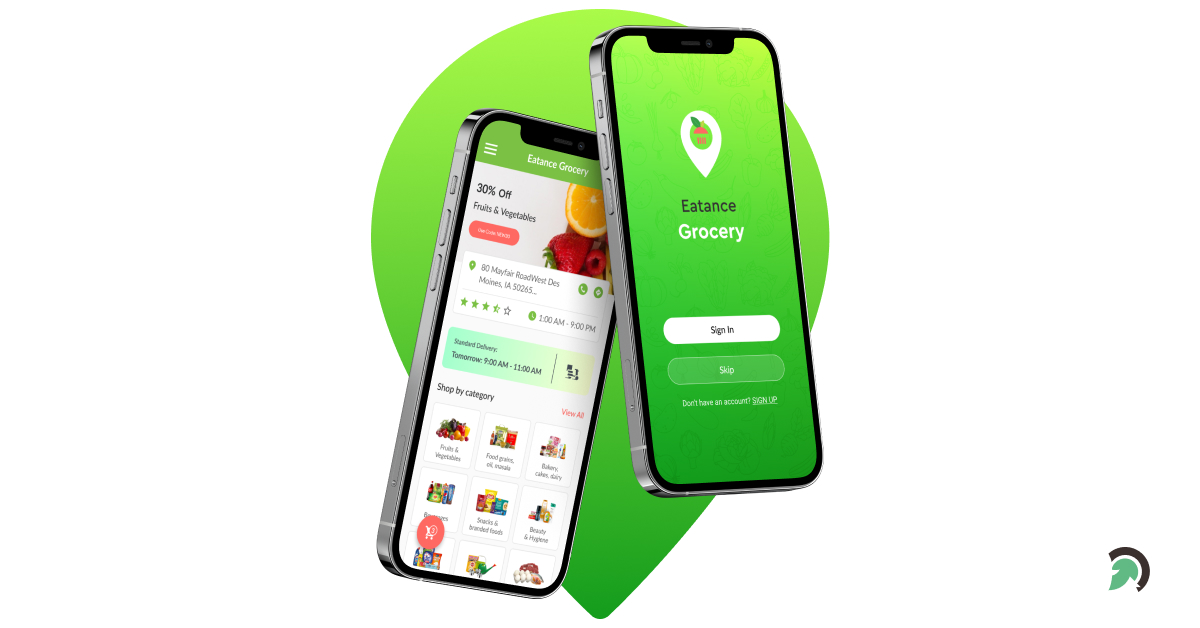 Grocery shopping apps link customers with local stores and dispatch people to pick up and deliver their orders. Customers are protected by such applications, which deliver groceries from a local supermarket to their homes.
14. Virtual Group study App
Students may get together on a shared forum and study for their examinations with other students studying the same topic. They may use the virtual group study app to access study materials, tools, chat assistance, and guides, among other things.
15. Language Learning App
People are learning new things in increasing numbers to broaden their life experiences and improve their skill set. Create a language learning app that helps users learn the A, B, C, and Ds of new languages and then proceed according to their knowledge level.
16. Doctor Appointment Scheduling App
This doctor appointment scheduling app will almost certainly become the future of modern treatment. It enables patients, physicians, and healthcare brands to interact, exchange, and receive reports and consultations from anywhere using a simple yet powerful technology device such as a smartphone.
17. Business Listing Directory App
A directory app is amongst the tech startup ideas that display audiences or app users' business listings structured by categories. Advanced features may enable app users to do a location-based search, which indicates that mobile voice searches are 300 percent more likely to be location-specific.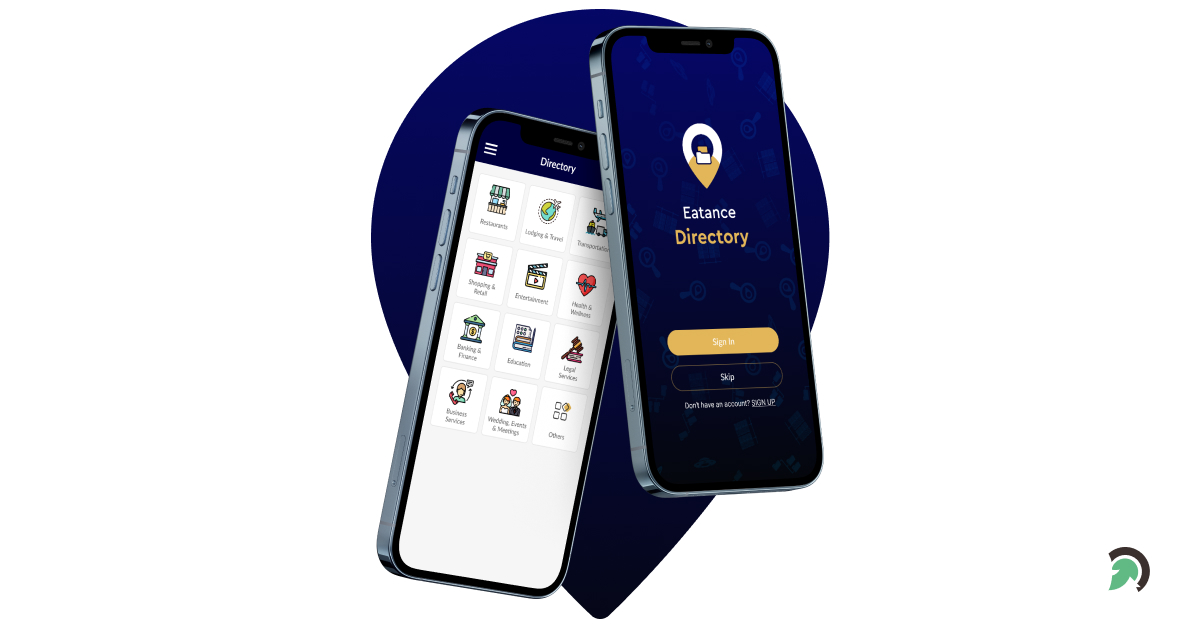 You may make money by charging users to access information on your directory portal. You may charge your audience to access specific listings by making them private. If the directory is in a niche where people pay to access private listings, it might be an excellent way to generate money.
18. Wholesale Distributor App
The wholesaler distributor app is an excellent business to start up for distributing items to buyers. The end-user can choose from a wide selection of items. The end-user may choose between a wholesaler or individual login/registration option, choose the product and quantity needed, check out the bulk buy and special group discount offers, add the items to the cart, complete the checkout, and track the order details.
19. Online Ordering & Delivery Business App
Cake ordering apps are not uncommon. However, most of them have poor user interfaces. Furthermore, ordering customized cakes is rarely a possibility.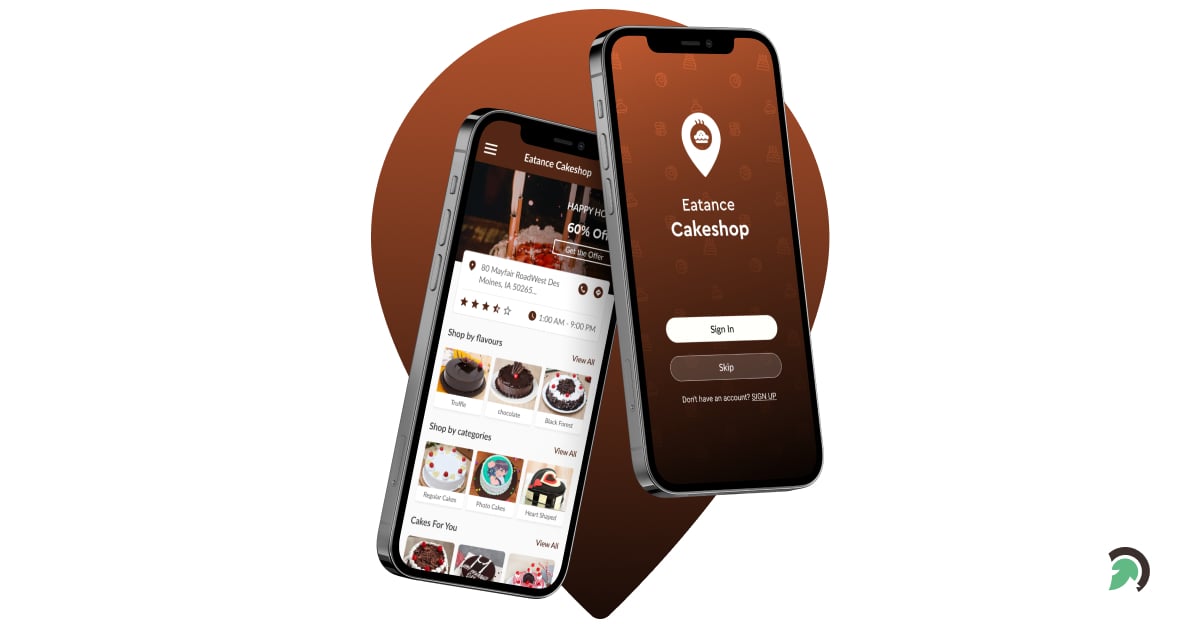 It may be an excellent mobile app idea for bakers recognized for their unique customized cakes or home bakers who need a digital platform for their business.
20. Virtual Clothes Shopping App
The user will check if the clothing they wish to buy fits them better and how they appear in various styles using this virtual clothes shopping app. Instead of wasting so much time changing clothing in the dressing room and waiting in line, the user may save time using this app.
21. Real Estate App
Real estate app development is creating a software application that allows users to search, buy, sell, and rent properties. It involves designing and coding the app, integrating various features such as property search, listings, property details, and real-time updates, and testing and launching the app. Real estate applications aim to create an efficient, user-friendly, and reliable platform that streamlines the real estate process for individuals and professionals.
How Do I Validate My App Idea?
Ideas provide value to people's lives by providing a glimpse of what is possible. It may be the beginning of an idea for an app that solves a variety of everyday difficulties. Building an app might be a side project. It would help if you first validated your app ideas.
The steps below will help you validate your best startup ideas and ensure that they can fulfill the existing market's needs while also delivering a high-quality solution.
Examine the specialized market in depth.
Create journey maps for customers.
Complete the MVP features.
Create and test prototypes.
Obtain feedback from users.
Startup Guide: How to Validate Your Startup Idea?
what is idea validation and how to evaluate a startup idea.
Read Here
How Does It Cost To Build An App?
The price of developing an app varies depending on the platform and features. You must decide if you want to develop the app for Android, iOS, or both platforms, as well as the features you want to add. The design, premium APIs, and technology are all critical variables that impact the cost of an app. A basic on-demand app takes about 150 to 200 hours to develop.
How Do Apps Make Money?
You must consider monetizing your app after building it for your company or business start-up. Advertising is the most frequent and possibly the easiest to deploy. It is usually done through banner advertising. Several ecommerce companies provide free applications for selling physical products. However, if you have a great app, you'll almost certainly be able to generate money with it.
How Does It Cost To Build An App For My Idea?
The type of app, the number of features, the design and pricing of the IT company you pick, the cost of marketing & QA, and so on all affect app development expenses. You can determine the typical cost of building an app in four simple steps: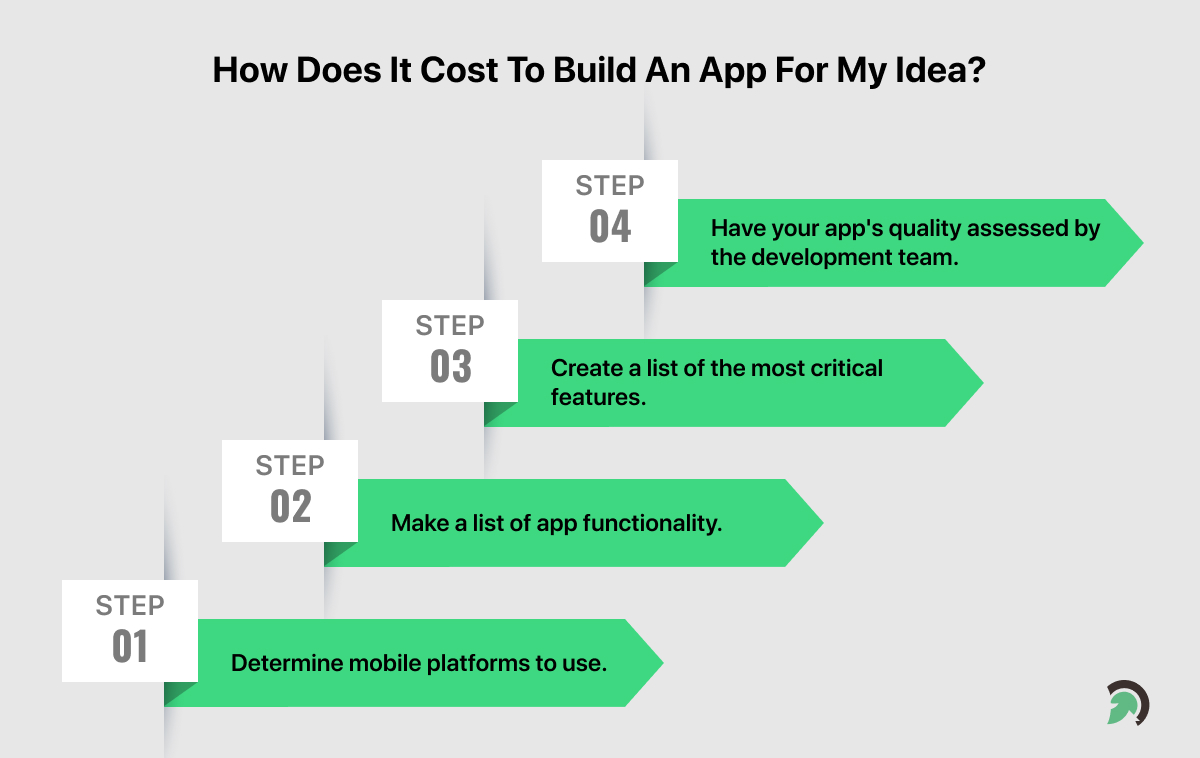 Step 1: Determine mobile platforms to use.
Step 2: Make a list of app functionality.
Step 3: Create a list of the most critical features.
Step 4: Have your app's quality assessed by the development team.
SWOT Analysis of your Startup Idea
Conclusion
The world of mobile apps is constantly evolving, and new trends are always emerging. From health and wellness apps to virtual interior design apps, there are various app ideas that businesses can consider developing in 2023. To bring these unique ideas to life, businesses can work with a web design company specializing in app development. EvinceDev, a leading website design company, offers free consultations to help you get started and determine the best approach for your needs. With the perfect combination of expertise, creativity, and technology, you can create a cutting-edge app that meets your unique needs and resonates with your target audience.