---
Are you planning to create a website or an application? For the most part, various entrepreneurs leverage the services of apps/web development companies or hire offshore developers. However, finding and hiring developers who are dedicated and knowledgeable in their field is incredibly difficult.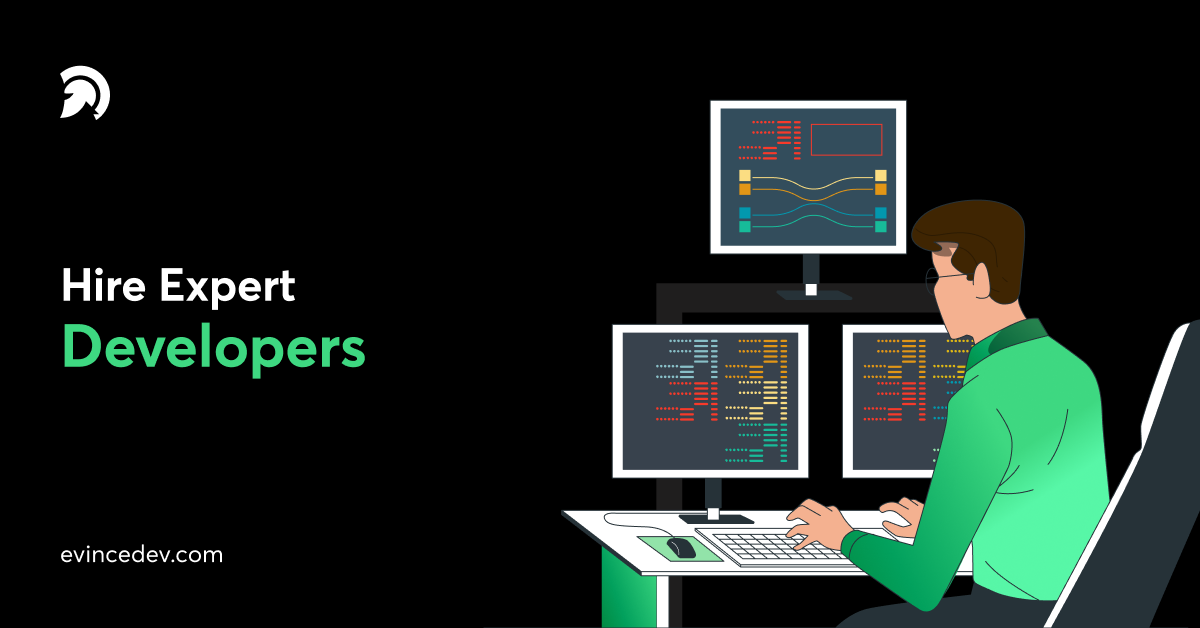 Whether it's a mobile app, web app, eCommerce, Magento, CMS, Asp. Net, PHP, and so on, entrepreneurs are confused about how to hire expert developers who can deliver the ideal results. Well, this article will help you make better decisions.
What is a Full Stack Developer?
These kinds of Developers are just not experts on all the web and mobile development available technologies. But, they are programmers who can do coding single-handedly with end-to-end web development. They understand and have knowledge of the technologies necessary for the development of front-end, back-end and databases.
Although developers are really acceptable at all, they do not really need all the technologies to be ace. Yet they should know every web development process and are highly involved in all the technologies. 
In the development of a full-stack application, there are three different stages:
Front-end Development
In the front-end, the User Interface (UI) part of the application is developed. Here, with the assistance of an interactive and friendly interface to access the data, the user experiences the application. The languages utilized in front-end programming are HTML, CSS, and JavaScript.
Back-end Development
In the development of the back end, the other end (i.e.) of the server-side of the application is included. All client-side data is secured and the codes for the web and data set are maintained here. Some of the preferred back-end programming technologies are NodeJS, Python, Ruby, Java, and PHP.
Database
To store and access data, all web applications need database access. All things considered, the requests from the consumer will expect you to store and obtain the data. But some database information wouldn't do it. An expert Developer must understand the deployment of Relational and NoSQL databases depending on the use and prerequisites. 
Some common relational databases include MySQL, PostgreSQL, MariaDB, and OracleDB. Few perfect examples of a NoSQL database are MongoDB and DynamoDB.
Various Purposes for Hiring Full Stack Developers:
Generally, when deciding to build an app or a website, entrepreneurs approach the best full-stack development company. Its excellent full-stack development services are one of the reasons for choosing the company. Remember, the developers, who are expert and dedicated to every project, client, and the company itself, are the most important element that makes a company best.
Now, let us go through various purposes for hiring dedicated developers:
Mobile App Developers:

In developing mobile applications for mobile devices, such as personal digital assistants, enterprise digital assistants or mobile phones, Mobile App Developers are experts and highly experienced. In manufacturing platforms, these applications may be pre-installed on phones or distributed as web applications using server-side or client-side processing to provide an application-like interface within a web browser.

Web App Developers:

A software designer or engineer who is interested in the development and design of web and/or network applications is a web app developer. Generally, mobile app developers are accountable for IT duties involved in web development and programming, as well as coding

.



eCommerce Developers:

Collaborate with the Web Development team to identify needs and ideas for web systems. Configure, design and build applications for the third-party applications, including main integrations. Coaching and teaching business users to use the device properly.

Magento Developers:

Magento developers are responsible for designing, managing, and optimizing the eCommerce websites of their clients. Their duties are immense, as Magento websites generate a lot of revenue most of the time

.

CMS Developers: A content management system ( CMS) is an application used to manage web content, enabling the creation, editing, and publishing of multiple contributors. Content in a CMS is usually stored in a database and, based on a set of templates, presented in a presentation layer.
ASP.NET Developers:

It is the responsibility of ASP.NET developers to design, tailor and develop software applications according to the requirements of a business. In addition to determining and analyzing software prerequisites, their tasks include support and continuous development.

PHP Developers:

As part of a team, a PHP developer works on programming applications that are mostly web-based for clients. The main responsibilities of this function involve writing PHP scripts and encoding software and applications to be developed or updated according to the needs of a client.
Objectives of Full Stack Development:
Although full stack development Services incorporates all that is to be developed for the application, three essential factors are widely used. Full-stack development uses:
Interactive UI
The User Interface is so essential to persuade the interest of first-time users and, in addition, to frequently use the applications by existing users. Therefore, with the use of amazing programming languages, you can create a user-friendly full-stack interface.
Complete Code of the App
You will have the latest technical code for your app, which is also optimized and exclusive at the same time since a full-stack comprises front end and back end technologies. There is, therefore, no confusion in the full-stack development process of having complete code. The programs can be supported with the latest programming languages and features.
Productive Development
The application will be spectacular on both sides in this way, and the middleware helps to move the data to either side of the applications faster and safer. A  fantastic app can be delivered by the developers at the right time.
How to Hire a Full Stack Developer?
Numerous resources can help you get developers, but the truth is that developers are appropriate or not for the requirements of your project. The skills are essential for the development of the applications for each full-stack developer. You have to interview and understand the capabilities of the developers to begin the project with brilliant team satisfaction.
You need to verify whether they have the following four critical variables in order to hire a full-stack developer for your project.
Technical Skills
Full-stack developers are liable for front end and back end development. Moreover, they know each programming language. With each of those languages, you can develop the applications and your developer should understand that to satisfy the requirements of your project. In fact, the developer should be eager to take care of the work and must also be keen on learning new technologies and languages.
Professional Experience:

In the

full-stack development process

, you need to select a developer who is experienced all over. Since they understand how to deal with a risky project in a straightforward way. If you hire freshers for high project objectives, there might be a chance to get difficulties. In your

development team

, at least one

experienced developer

must be there to efficiently guide the entire team. 

What's more important is that to enhance conversation and describe the projects with you, the developer should require excellent communication skills.
Ability to Take Decisions:

Always bear in mind that developers should take decisions quickly. For example, if there is an error in the task, the developer should take responsibility for that error and should fix the issue immediately. 

In addition, to merge it in the ongoing apps, the developer needs to upgrade himself with the latest techniques. Updating the applications can help to enhance the user's professional appearance and experience. The success sign for the next phase of the project will be demonstrated by a developer with strong decision-making abilities.
Team Co-ordination:

The developer should be smart enough to encourage other developers and engineers in the process to collaborate together. The developer should maintain team coordination to avoid misunderstandings between them. Additionally, in the absence of other developers, the developer should have the option to function freely. With these capabilities, you are on the ideal path to building applications for your business when you find the developer.
Conclusion:
Though Expert Full Stack Developers are experts in a specific web development technology, they compensate for their programming flexibility, versatility, and adaptability. Likewise, they can quickly develop lightweight and high-quality applications efficiently. So if you need someone who can get into software development at any time by taking care of the entire development, a dedicated and expert Developer is what you need.