Ecommerce is one of the fastest-growing industries in 2021. In 2020 alone, two billion people purchased products online, leading to sales worth $4.2 trillion. This number is expected to reach $6.38 trillion by 2024. 
However, this does not mean ecommerce is an easy business. There are around 12-24 million ecommerce sites worldwide, and less than one million of them sell more than $1000/year. 
But the good news is, there is plenty of room for growth. With the right strategies in place, you can attract and convert more customers in no time.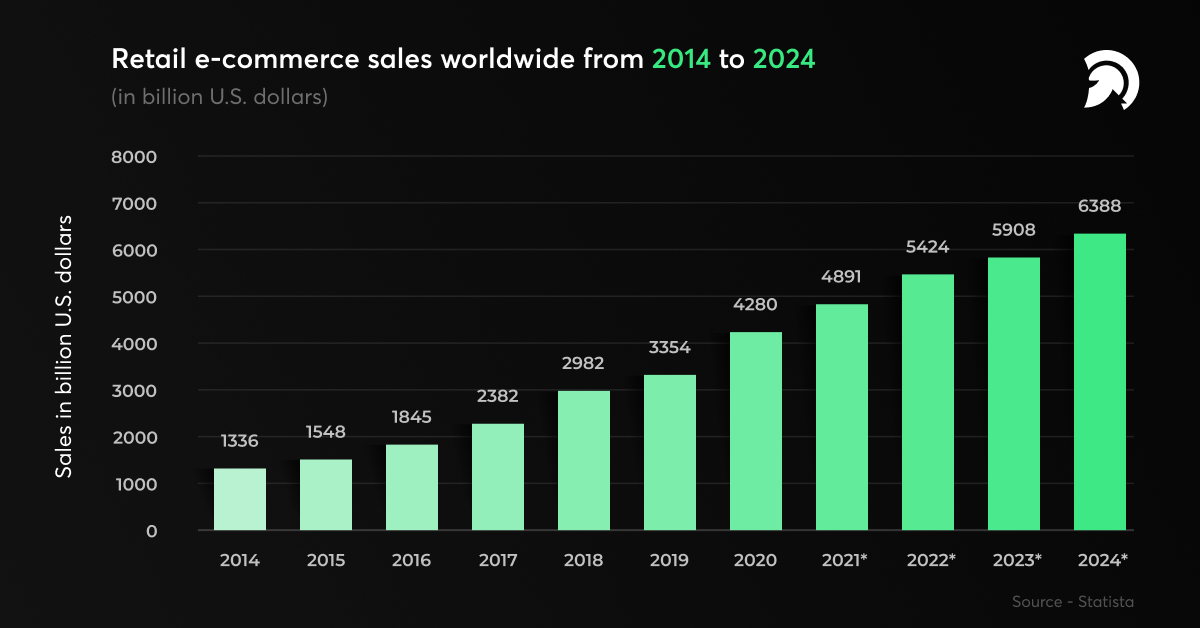 Today, we will discuss easy-to-implement, tried-and-tested ways to double your ecommerce conversion rate. These tactics are used by leading ecommerce development service providers. Let's get started!
Add Recent Sale Notifications to Your Store
One of the best ways to increase conversions is by adding social proof. You can easily do that by adding recent sales notifications to your store. These notifications show that another user purchased the product a few minutes ago. 
They use the psychology of FOMO (fear of missing out) and create urgency to encourage visitors to take action right away. 
Here are some ways recent sale notifications can help increase conversions:
Build trust:

Shoppers trust unbiased reviews from third parties. When you show recent sales notifications, it shows that your business is legitimate and the product is worth buying. 

Help visitors make decisions:

When a shopper is confused about which product to buy, seeing a live sales notification can make their decision easier and ensure they don't leave without converting. 

Build a sense of urgency:

Recent sales notifications indicate that more people are buying the product, thereby instilling the fear of missing out. As a result, they will be more likely to buy before they miss out. 
Jadon, a plant-based food product, uses recent sales notifications to give social proof of their store's popularity and encourage visitors to shop.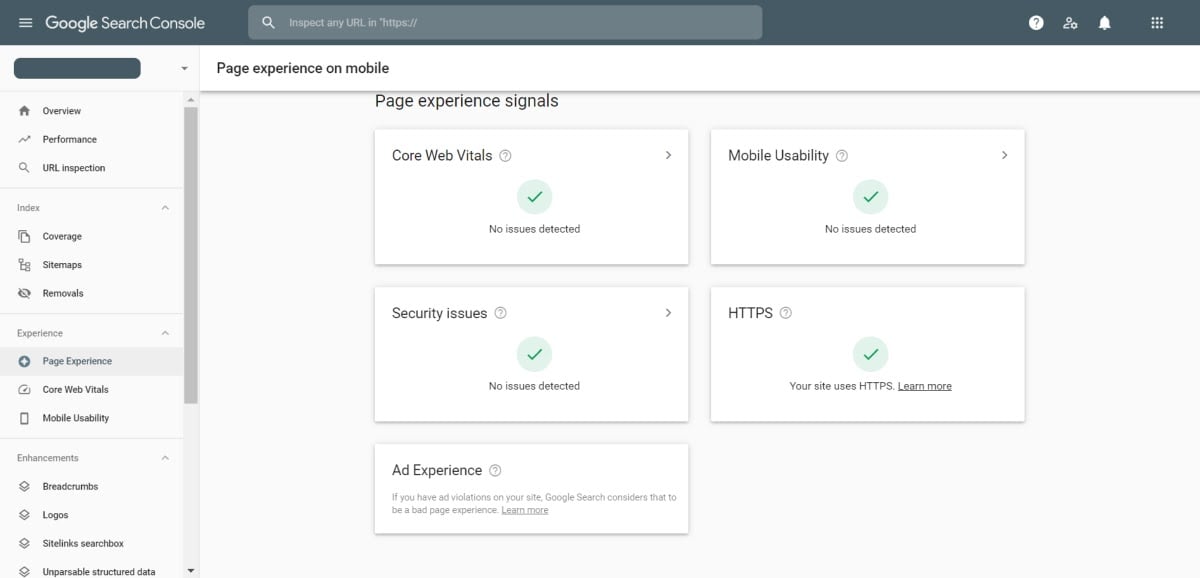 Follow the 80/20 Rule and Invest in Traffic That Converts
According to the 80/20 rule, 80% of results come from 20% of your efforts. In ecommerce, this could mean:
80% of your sales will come from 20% of your visitors

80% of your sales will come from 20% of your products

80% of your sales will come from 20% of your target locations

80% of your revenue will come from 20% of your marketing campaigns
Of course, the numbers won't be exactly 80/20, but the ratio will be somewhere around that. 
So, how do you find the golden 20% that brings in 80% of the results?
Here are four key aspects to focus on:
Top traffic channels

Top locations

Top landing pages

Top products and categories
You can find these insights in your website's analytics. Begin by analyzing where most of your customers come from (search engine, social media, email, direct, etc.). In Google Analytics, you can create a custom report for each product. It would look something like this. This example shows that Google (organic), followed by Google (CPC), and emails are the top converting channels.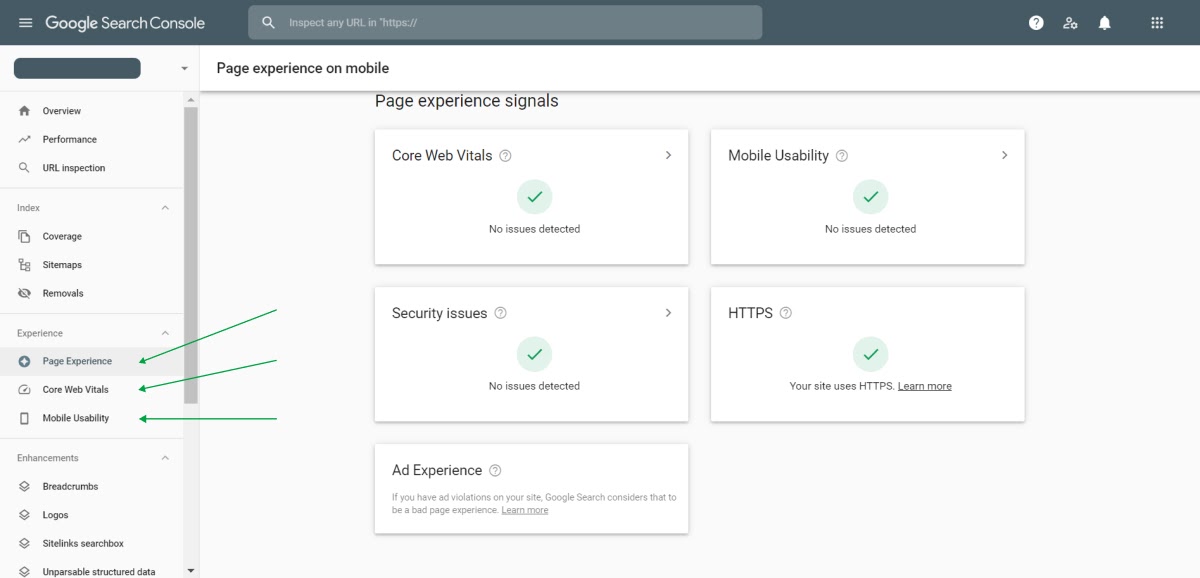 Once you know the top traffic channels, create strategies to get more customers from those sources and increase conversions. 
Add a Sales Countdown Timer
Urgency is yet another great way to increase conversions. Most ecommerce website development companies suggest using a sales countdown timer to display time-limited offers and encourage website visitors to take action. 
A sales countdown timer is a psychology trick used by ecommerce retailers to create scarcity and urgency among shoppers. It helps you create a deadline before which the user must buy the product to get the benefits (such as discount, free shipping, or exclusive item). 
Here's an example of how brands use countdown timers. Beardo, an Indian male-grooming products retailer, uses timers to encourage shoppers to buy products quickly. 

Here is another example from Edible Arrangements. They placed a large countdown timer for same-day service on their homepage. As a result, they saw an increase in same-day sales by 8%. 
But, use this tactic in moderation, or you run the risk of looking manipulative!
Product Reviews as Social Proof
88% of customers trust online reviews as much as personal recommendations. Products with at least five reviews have a purchase likelihood of more than 270% than those with no testimonials. 
Even the top ecommerce development company believes that adding authentic reviews and ratings of customers can help significantly boost your conversions. It also provides reassurance to shoppers that they are making the right decision.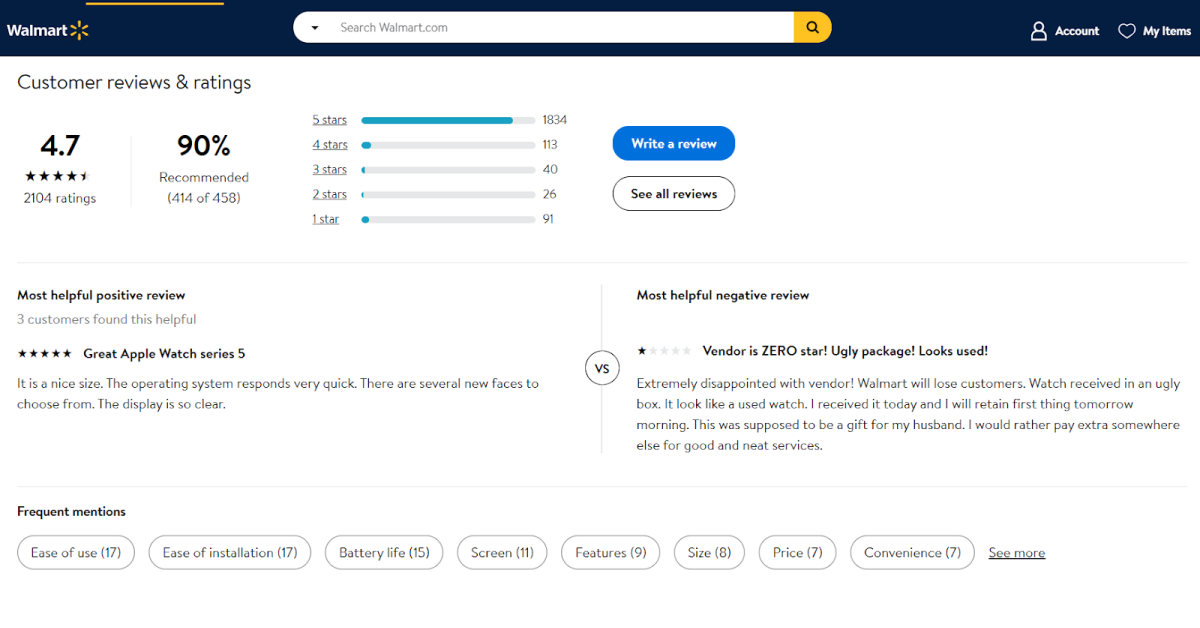 Tips to get more product reviews
Ensure you deliver on your promises (i.e., product and service should be of exceptional quality). 

Email customers a few days after they have received the product. Don't email as soon as they order or receive it. Give them time to use the item.


Encourage your support team to ask happy customers for reviews after every interaction.

Engage with your customers (both happy and unhappy) on social media. Ask them if there's anything you can do to make their experience better. If possible, do that and then ask them for a review. 

Provide direct links to review pages instead of simply asking customers to review the recent product they bought.

Include a call-to-action on physical orders. For instance, you can thank the customer for purchasing from you and offer an incentive to review the product. Add a QR code that the customer can scan to reach the review page. 
Convert Visitors with Incentives
Shoppers love deals. So much that 88% of consumers used coupons when buying online last year. 
Discounts make shoppers feel that they are getting a good deal and increases the chances of conversion. 
You can offer discounts to shoppers on their first orders or returning visitors who have viewed a certain product multiple times. 
Knockaround, an online sunglasses retailer, offers incentives (discount coupons) on a product page to encourage customers to buy it.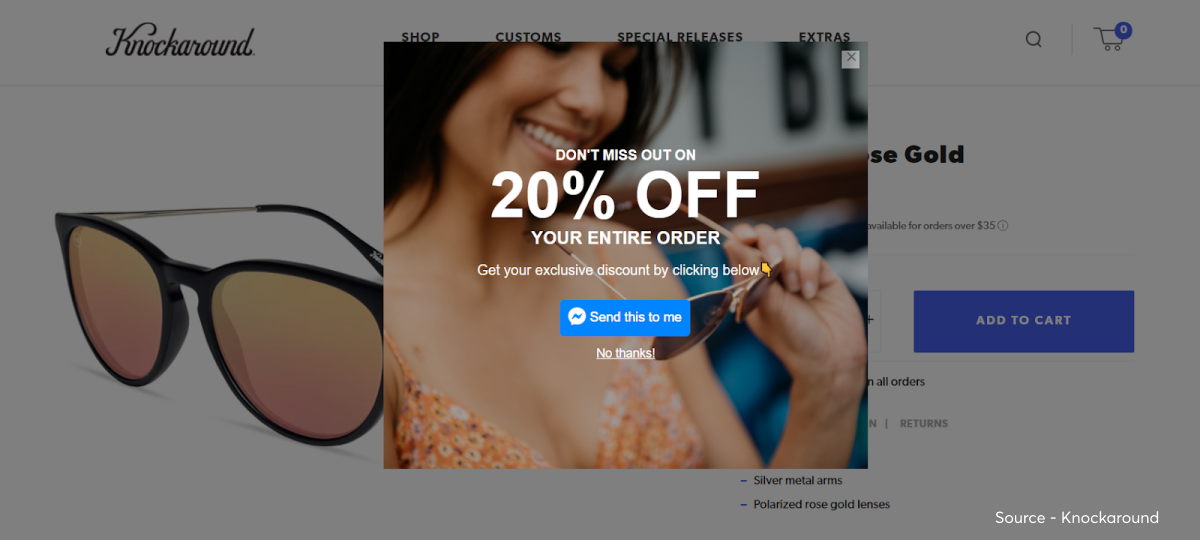 Here are two more types of incentives you can offer to boost conversions. 
Bundled discounts:

Bundling increases your average order value and, when done right, can also boost sales. Bundle products that go well together and offer a discount on them. For instance, a smartphone and a cover, or shirt and pants. 

Free shipping:

A 2017 survey indicates

that free shipping is more important than fast shipping and people are willing to wait longer for delivery if it does not cost them anything. You can set a minimum order value for free shipping to increase the average order value while incentivizing the customer. 
Boost Sales with a Gamified Popup
Ecommerce development services providers recommend using gamified popups to convert customers. 
Gamified popups like spin the wheel generate dopamine in the human brain, making you feel great. It makes shoppers feel like they have won something. Besides, it increases customer interaction. 
With gamified popups, you can:
Boost user engagement and interest in your website

Grow your email subscriber base

Increase sales and conversions

Promote new launches
Patch Panel generated 1400 leads in just two months of using spin the wheel in its ecommerce website. Supported by their ongoing marketing campaigns, they increased the monthly conversion rates by over 10%.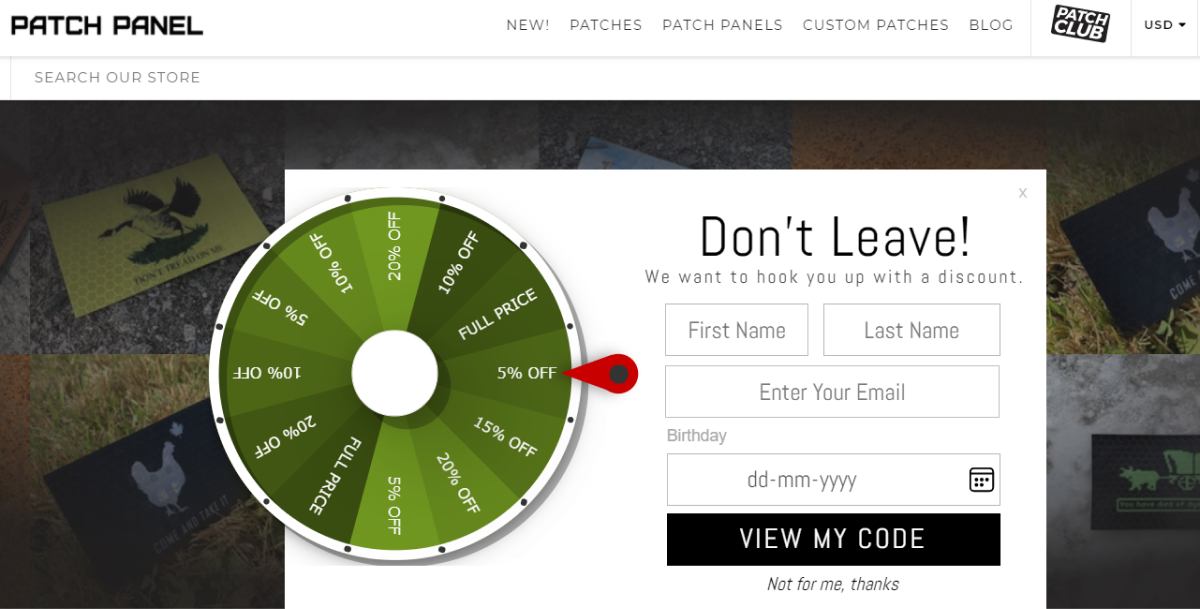 Here are two things to keep in mind when creating a gamified popup
Don't display popups as soon as the shopper lands on your website. Let the customer understand what your brand is all about and browse through your products. 

Customize the wheel to reflect your brand's personality. That means not using the default template that many websites are using – this one. 
Display Popular Products with Full Screen Welcome Mats
Show your top-selling products in a full-screen welcome mat. These mats are popups that cover your entire screen and hide other products until the user opts out or scrolls down the page. You can even use them to showcase new launches. 
Here's an example of full-screen welcome mats.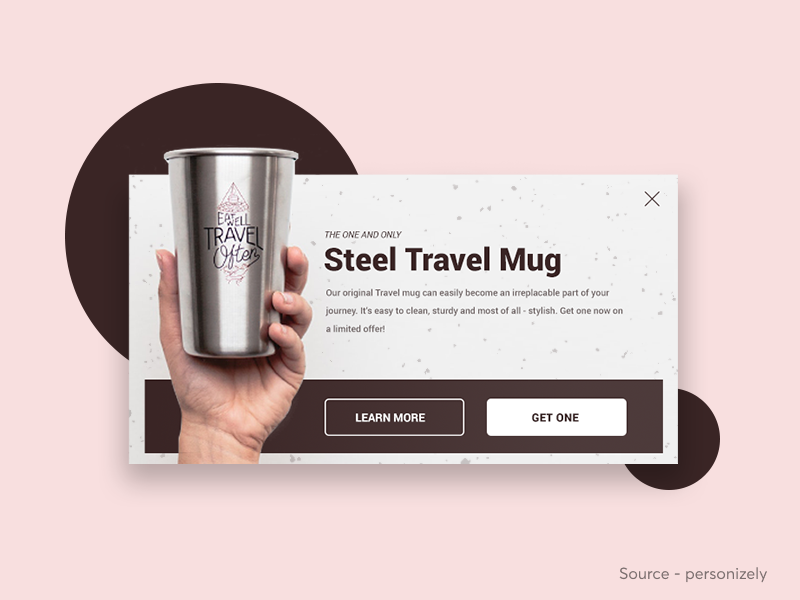 Full-screen welcome mats help grab visitors' attention and help narrow down their choices. This also prevents them from getting confused between choosing products and increases your conversions. 
If you have multiple best-selling products from different categories, you can display all of them in a grid or list style layout. 
Add More Product Images and Videos
In online shopping, people don't have the freedom to analyze or try the product physically. They rely on images and videos to determine if it is worth buying. Therefore, it is crucial to add more product images and videos. 
Make sure to show the product from all angles. Also, the images should be high-quality so the customer can zoom in and check the product before buying. 
Remember, the higher the quality, the more compelling it is. Also, it boosts the confidence that they need to complete the purchase. 
One of the prominent examples of this is Amazon. They upload multiple high-quality pictures and a video that displays how the product works. 

Wrapping Up
Boosting ecommerce conversions isn't difficult, provided you follow the right strategies, like the ones mentioned above. Also, don't forget to measure your results and further optimize your tactics accordingly. 
You can even hire an ecommerce website design and development company to take care of conversion rate optimization. They have the relevant experience and knowledge to increase your sales. Happy Conversion Rate Optimization!